Prices vary for early Russel Wright-designed items
The big hunt for Russel Wright (1904-76) Fiesta pottery, chrome objects and furniture that began in the late 1970s and '80s, has leveled off, as have prices. It all depends on where you shop and what you buy. A new generation of collectors has discovered his many design categories. They turn up at auctions, shops and eBay. The good news is that interesting examples can also be found at garage sales and flea markets, and they are affordable. Rarities can be found on the Internet, with 1st Dibs offering many pricey rarities.
Wright's 1937 American Modern tableware design is the best-selling dinnerware of all time.
Whenever you party on the patio or serve from a buffet, think of Russel Wright. His ceramic dinnerware with casseroles and spun aluminum serving pieces marked the beginning of informal entertaining. And, of course, the cocktail hour introduced his chrome-plated cocktail accessories, the glasses lined with silver. Russel and his wife Mary changed the way we entertain.
Even the shape of dinnerware changed, as did color concepts with the introduction of Wright's American Modern dinnerware. Plates lost their rims and pitchers were elongated. Colors were mixed and matched in wondrous hues of turquoise blue and olive green.
Mary Wright designed and created her only complete dinnerware line in 1946, Country Gardens, for Bauer Pottery in Atlanta, GA. The colors and forms had an Asian look that didn't sell well at the time. It was shortly discontinued. However, these days with the interest in Asian design, they could enjoy a revival.
The Wrights introduced their then-revolutionary entertaining concepts in a book, "Guide to Easier Living," published in 1950. It was timely since Americans were moving to the suburbs in droves. Needless to say, the middle-class housewife embraced the idea of easy care and easy moveable furniture.
American Modern and Iroquois dinnerware fit in perfectly with this casual dining. Even more so was Wright's line of plastic Melmac dinnerware named Residential.
During this same period, the Wrights created outdoor furniture and multi-purpose pieces for the Stratton Furniture Co. of Hagerstown, MD. Among them were coffee and dining tables with built-in leaf extensions
CLUES:
Spun aluminum pieces are signed. His early casual line was signed and marked "China by Iroquois." Pieces made after 1950 are marked "Iroquois China by Russel Wright."
Prices depend for the most part on rarity and quality of designs, and they run the gamut. The 75-acre Russel Wright home and design center, Manitoga, is located in Garrison, NY. Tours are available. It was built in 1941.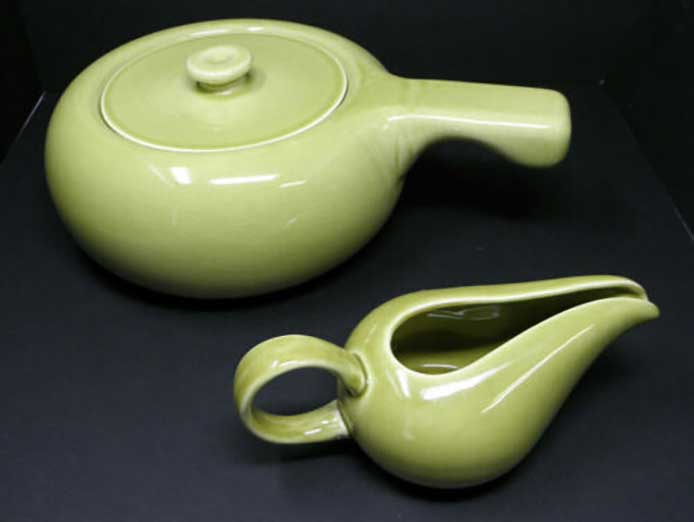 Russel Wright American Model tableware
Examples of Russel Wright American Model tableware. (Image courtesy of Manitoga/The Russel Wright Design Center)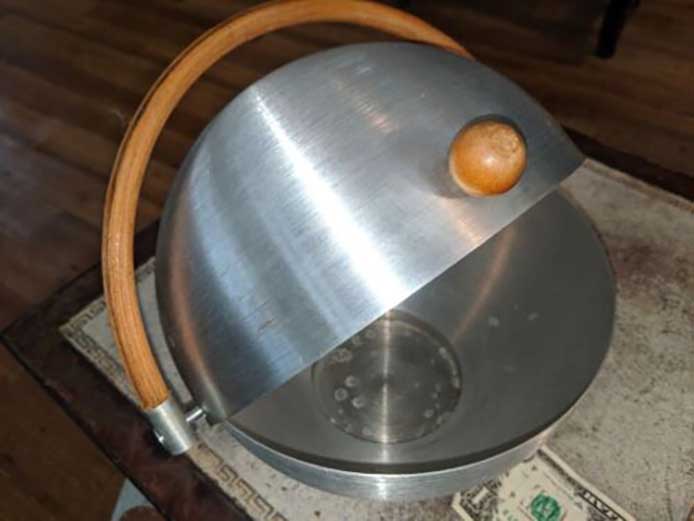 Russel Wright bun warmer
A Russel Wright bun warmer. (Image courtesy of Manitoga/The Russel Wright Design Center)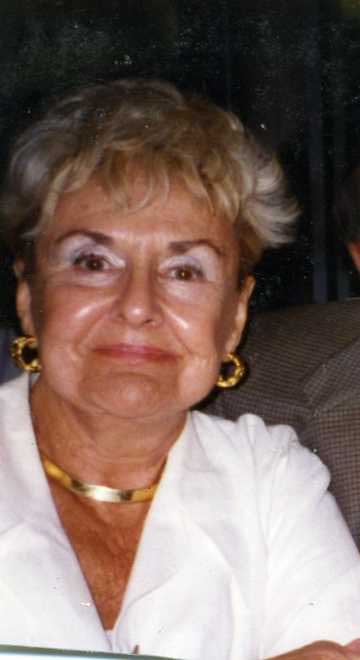 This is Anne's last article for Discover Vintage America. She passed on June 7, 2023. Thank you, Anne for sharing your knowledge with our readers over the years. R.I.P.
Anne Gilbert has been self-syndicating the ANTIQUE DETECTIVE to such papers as the Chicago Sun-Times and the Miami Herald since 1983. She has authored nine books on antiques, collectibles, and art and appeared on national TV.
She has done appraisals for museums and private individuals.