How do you display your collection?
Curio Cabinets
Whether a collection is large or small, over the centuries, furniture was made just to show it off. It began in ancient Rome, with royalty and the wealthy, who used table tops to show off small treasures. However, it was more common for them to use an entire room devoted to their collections. Wealthy Greeks built entire rooms to house their treasured books that were then placed in small cupboards. Not too different than today, when rooms of corporate offices often display collections related to their businesses or just because the CEO collects them.
Collections became status symbols during the Italian Renaissance, which lasted from the middle of the 14th century until the end of the 16th. It was the first time special types of furniture were designed to show them off. Among them: the credenza that later evolved into the sideboard. Sometimes it used the base topped with an open cupboard to display more collections.
King Louis XIV owned the first display showcase for his diverse collections of every-thing from porcelains to silver.
By the mid-17th century, Oriental designs and lacquered pieces were imported from the Far East. And in England, Thomas Chippendale designed massive, library breakfront bookcases in the Gothic style.
In 18th-century France, the four Martin brothers created a type of lacquer referred to as "vernis." Curio cabinets using it have never stopped being reproduced. They are referred to as "vernis Martin" cabinets.
Victorian collectors in England and America collected on a more humble scale, though their collections often covered every visible space. By the mid-19th century, the curio cabinet was apt to be a towering, heavily carved Étagère, combining upper and base mirrors with shelving.
Modern and contemporary- style curio cabinets are made today to fit in with current decors and collectibles.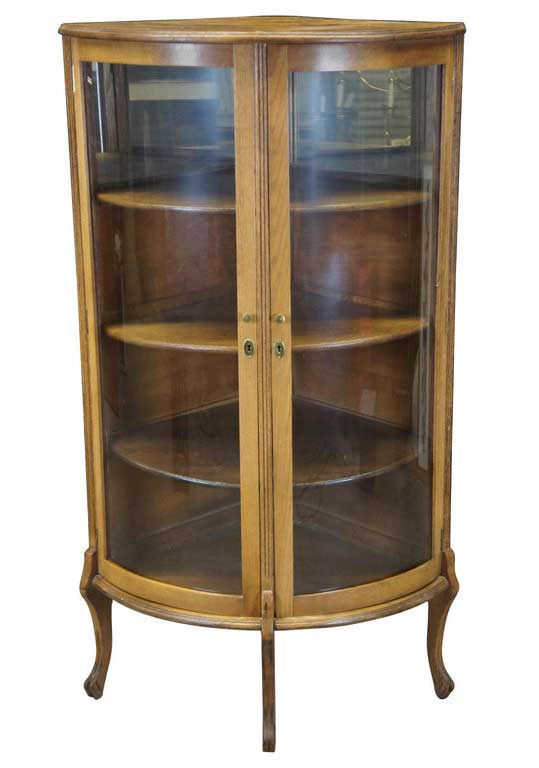 Vernis Martin style curio cabinet, late 19th century. (Image courtesy of eBay)
The "vitrine," originally a French, small cabinet on legs with three sides of glass, was revived during the Art Nouveau period. It was lacquered with colorful painted subjects.
The vitrine, Victorian etageres and court cupboards are still being reproduced, as are variations of the vernis Martin curio cabinets.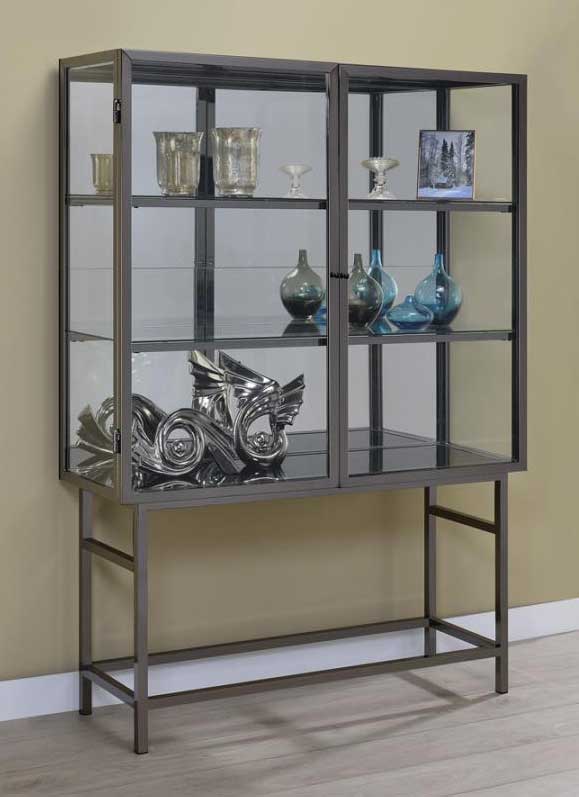 Modern curio cabinet. (Image courtesy of AMBfurniture.com/coaster)
Anne Gilbert has been self-syndicating the ANTIQUE DETECTIVE to such papers as the Chicago Sun-Times and the Miami Herald since 1983.
She has authored nine books on antiques, collectibles, and art and appeared on national TV.
She has done appraisals for museums and private individuals.