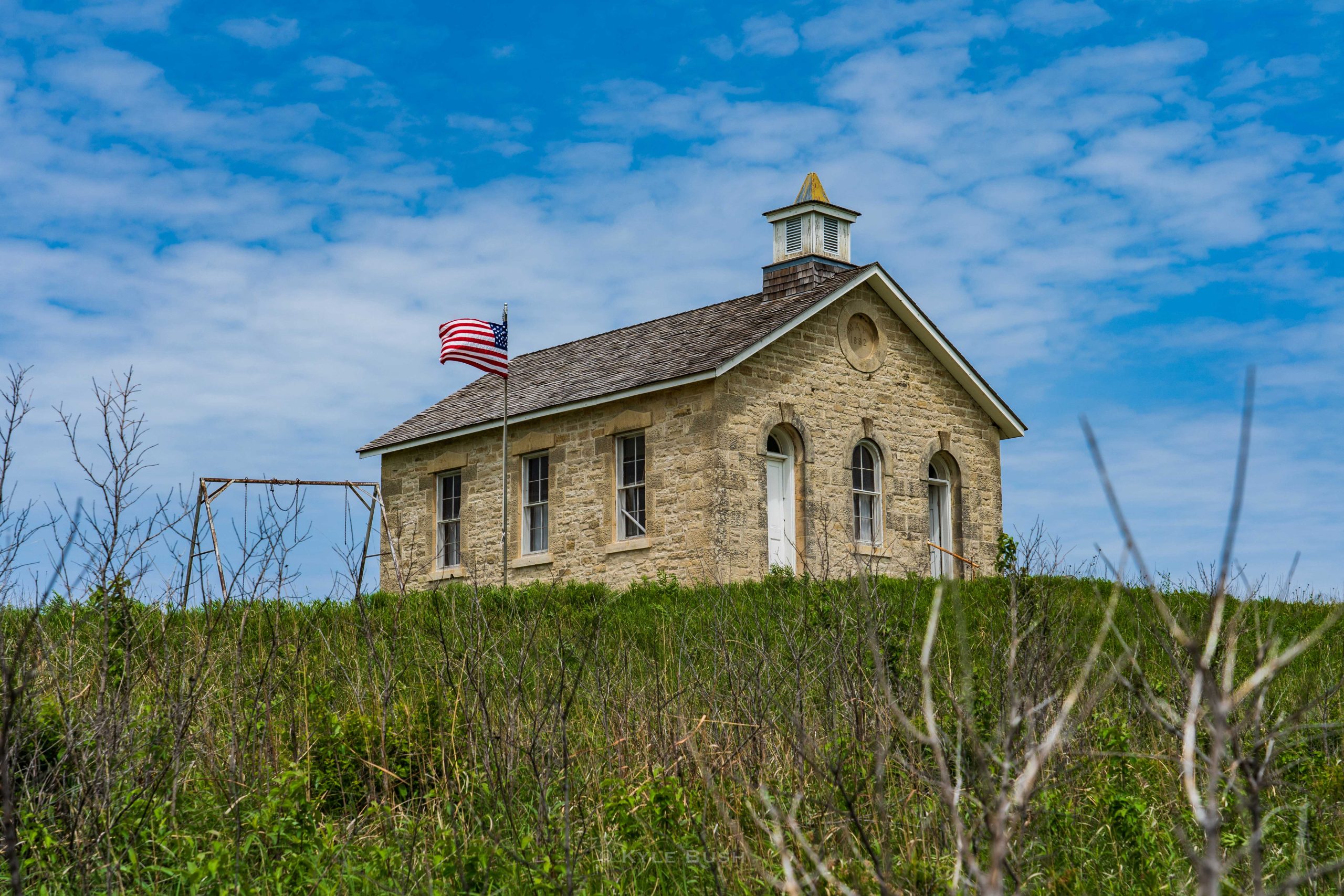 One-room schoolhouses still educate visitors
Schools housed generations of young learners in 19th, early 20th centuries
By Corbin Crable
Photo by Kyle Bush
As a new school year begins across the country, it can be easy to forget that one-room schoolhouses, those relics of education from centuries past, remain places of knowledge for students and history enthusiasts alike.
Single-room schools could be found in rural areas both in the United States and abroad – by 1919, according to Forbes.com, around 200,000 dotted rural landscapes in all; these institutions served an important role in molding young minds, especially in 19th- and early 20th-century America. The differences between one-room schoolhouses and the schools of today, of course, are vast. In those one-room schools, students of varying ages – usually grades 1 through 8 — would learn from one teacher – typically, a young woman; most schools could accommodate as few as six or as many as 40 students, according to the "America's Story" project from the U.S. Library of Congress.
A Message From Our Editor
Shopping for school supplies sparked excitement, anticipation
by Corbin Crable
Though we'll soon be enjoying the final vestiges of summer, there's another big event about which to be excited: the beginning of a new academic year.
Parents, of course, will soon rejoice because their kiddos will finally be out of the house for a while, and the kiddos themselves will be back at school, learning and finding their way into good-natured mischief with their friends.
If you're like me, there are things about school to which you always looked forward…