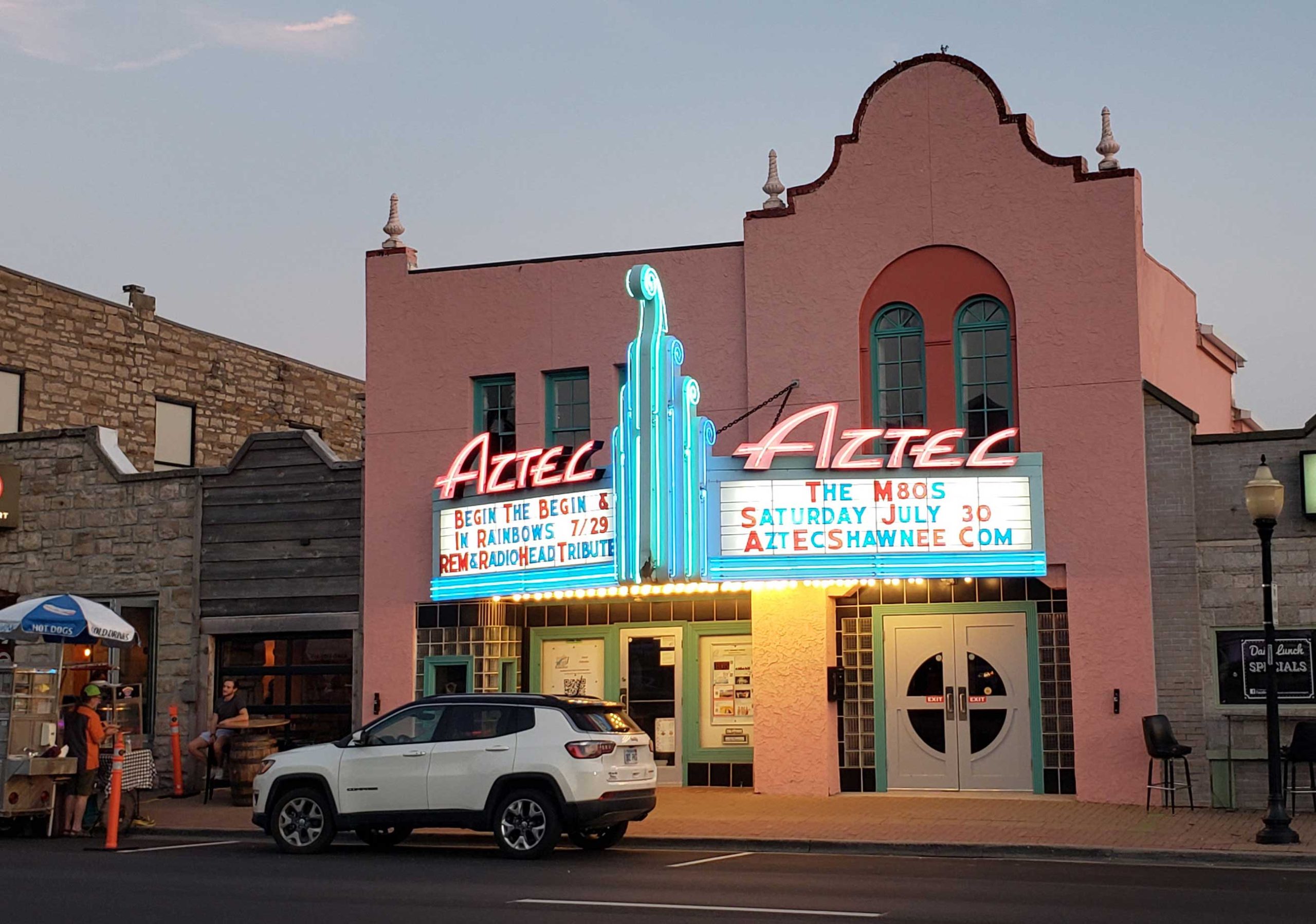 Let's go to the movies
Vintage movie venues have entertained audiences for decades
By Corbin Crable
Photo by Patti Klinge
Streaming services, be advised – you can't keep a good movie theater down.
People have predicted the death knell of movie theaters for years, but they continue to be a draw for those who love a good, old-fashioned moviegoing experience. Those experiences you remember vividly from your youth remain available at small, independently-owned venues throughout Kansas, Missouri, and the rest of the country. They have a long history, whose richness matches the loyalty of the customers who visit them regularly. In this issue of Discover Vintage America, we take a peek behind the curtain of just a few.
A Message From Our Editor
Vintage movie theaters hold cherished memories
by Corbin Crable
We all have our own memories of going to the movies – that place where you could sit in silence, in the dark, and laugh or cry with the characters onscreen, your own troubles melting away like the ice in the cup of soda you held in your hand. Maybe you were on a date, cozied up next to your first boyfriend or girlfriend, feeling her grip your hand tightly during a scary scene, or feeling him wrap his arm around you.
You can still relive those memories, thanks to vintage movie theaters in your area that have, thankfully, been preserved thanks to the funds and care by hard-working teams of people, lovers of both movies and history.