'Christmas By Design: Private Homes Decorated by Leading Designers'
By Patricia Hart McMillan and Katharine Kaye McMillan
Everyone could use a bit of escapism during the holidays. Take a break from the rigors of entertaining for Thanks-giving and Christmas and enjoy the decorative wonders presented in "Christmas By Design: Private Homes Decorated By Leading Designers" by Patricia Hart McMillan and Katharine Kaye McMillan.
The book presents a visual holiday feast for the eyes, presenting large, stately homes across the country decked out for Christmas with trees, garland, sparkling lights and eye-catching ornaments. Part idea guide for your holiday decorating, part holiday homes tour (there are 29 homes featured), flipping through this image-heavy book will feel like a peek into the world of leading designers as they spruce up beautiful homes for the holiday season. The designs in these photo spreads range from vintage to ultra-chic contemporary to casual. And, at only $45, it's much easier on the wallet than hiring an actual designer.
The book offers decorating ideas for both indoor and outdoor spaces, with a variety of geographic locations presented. The authors' tips and traditions shared not only make for compelling reading; they are sure to offer the reader plenty of ideas to turn their living space into a welcoming, warm winter wonderland. Themed rooms and decorations will delight visitors, and the authors also provide a nice, diverse variety of color schemes and decorating philosophies, one or more of which will surely align with your own.
About the authors
Patricia Hart McMillan, author of 19 book on interior design, is an interior designer, product designer, home furnishings consultant, and keynote speaker. Katharine Kaye McMillan is a redesign life coach/consultant and a keynote speaker. Visit her facebook at https://www.facebook.com/kkmcmillan.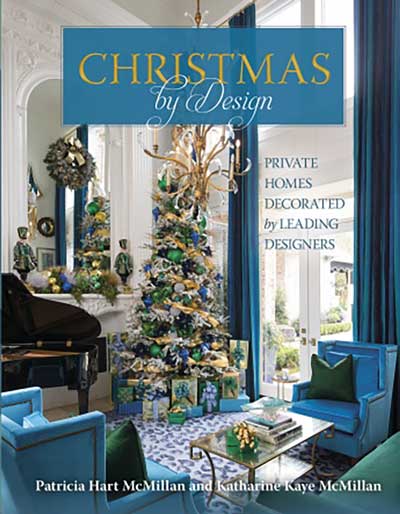 About the publisher
A family-owned, independent publisher of high-quality nonfiction books since 1974, Schiffer has published thousands of titles on the diverse subjects that fuel our readers' passion. From our traditional subjects of antiques and collectibles, arts and crafts and military history, Schiffer has expanded its catalog to publish books on contemporary art and artists; architecture and design; food and entertaining; the metaphysical, paranormal and folklore; and pop and fringe culture, as well as books for children.
Schiffer Publishing is located in Atglen, PA. Website: https://www.schifferbooks.com
Size: 8 ½" x 11", 375 color photographs, 256 pages, ISBN13: 9780764356544, binding: hard cover, price: $45.00
​
October 2021Books for Collectors'Victorian Costume for Ladies, 1860-1910' (2nd Ed.)by Linda Setnik As the world neared the 20th century during the late Victorian Era, a chapter in the history of women's fashion was about to come to an end. With a renewed...
read more