Customers, vendors are paramount to these stores' success
It's often said that good things come in threes. For the owners of the Paramount Antique Malls – and their longtime customers – it's an adage that certainly holds true.
The trio of antique malls have served Wichita and the surrounding area for years and are only seeing that roster of loyal customers grow with time, according to Carrie Wellborn, social media and marketing manager for Paramount.
The first location, Paramount Antique Mall, opened in West Wichita in 1999, the brainchild of Cynthia Branch and Sandy Hudspeth. The two women soon learned that the sprawling 48,000-square-foot facility and its 225 booths might not be enough to meet the demands of antique and vintage collectors in the area, so two additional locations followed – Paramount East Antique Mall (six miles east of Andover in Augusta) in 2011, and then, in 2016, Paramount Marketplace at 13th and Woodlawn in Wichita. The Paramount Antique Mall is one of the largest in the state.
Something else that makes the stores unique — Wellborn adds that Paramount is women-owned and operated (Kiley Logsdon manages Paramount Antique Mall, while Kim Bennett manages Paramount East, and Madison Branch manages Paramount Marketplace).
The secret to Paramount's success, she says? Not just one, but several elements.
"We bring in really great dealers to set up booths inside our store. We are a small business, so within our doors are many other different small businesses. People love the idea of supporting small businesses," says Wellborn, who started at Paramount Antique Mall as a dealer 15 years ago.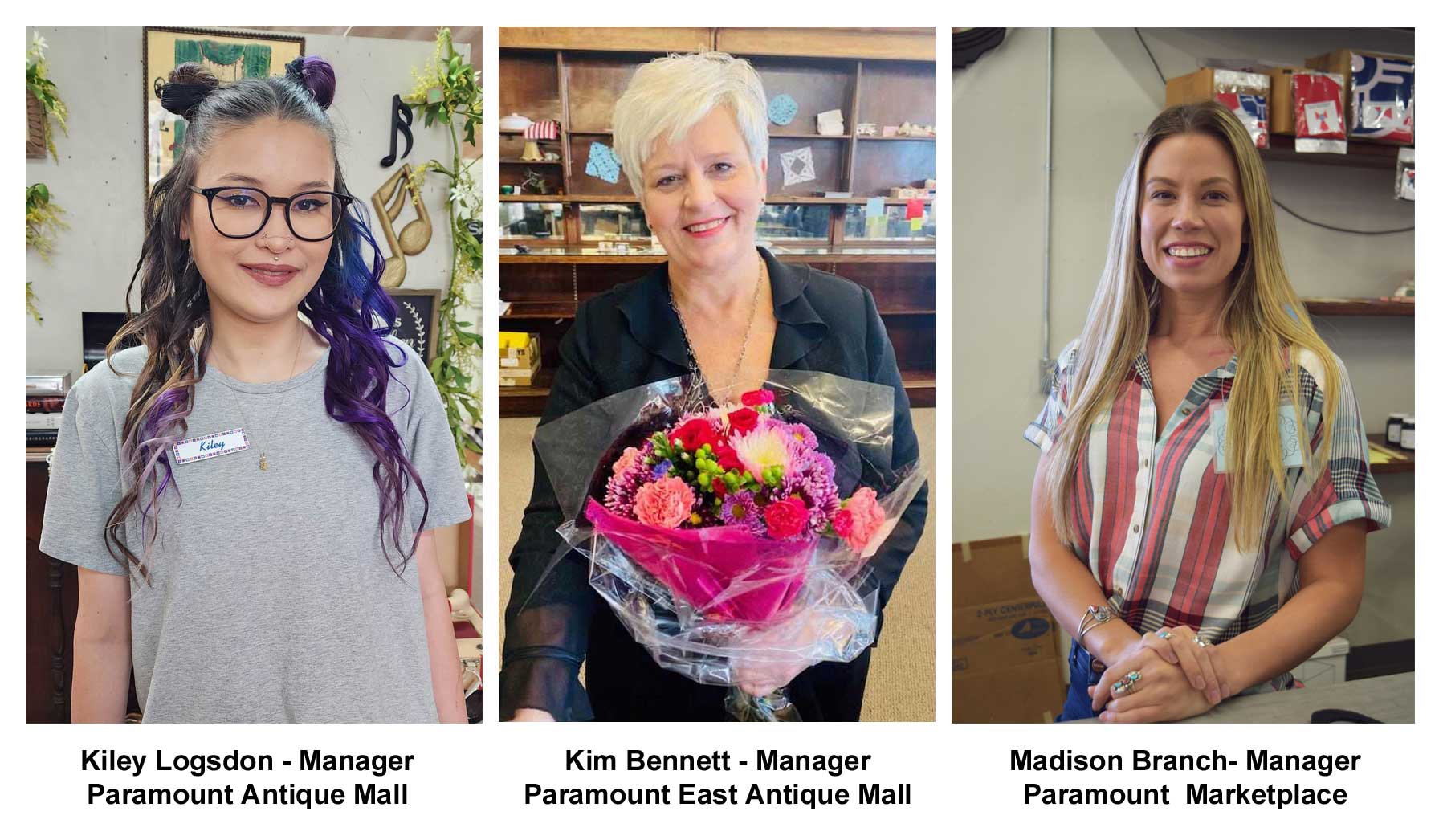 "We have ever-changing inventory. We have dedicated floor staff who walk around the store and are just available to open cases and answer questions. We are constantly visiting with customers, asking if we can take up items to the front of the store. … I've been to many malls around the U.S., and you don't find that level of service anywhere else."
That dedication to customer service, Wellborn says, sets Paramount apart from other antique malls.
Oh, and then there's the nostalgia – part and parcel to any good antiquing experience.
"Nostalgia just draws people in, either because they are looking for something they had as a child or they're just trying to bring something into their home that is unique and warm and brings them joy," Wellborn adds. "When you come into Paramount, you find those kinds of things."
Wellborn says that although she has worked for Paramount for many years, she still enjoys coming in and listening to stories about customers finding just the perfect item for their home.
"The customers have such good memories, an excitement of the find. It's literally a treasure hunt for them," Wellborn says. "So it's so fun to hear them talk about the treasures they found. And that's why they keep coming back."
Customers and antique enthusiasts have been coming back in greater numbers since the end of the COVID-19 pandemic, Wellborn notes. It's a bit of good news to celebrate when so many other stores have had to shut their doors in recent years.
"After we reopened, we have been nonstop since," Wellborn says. "I think we were missed very much because now we're busier than ever. We have really seen support from the community."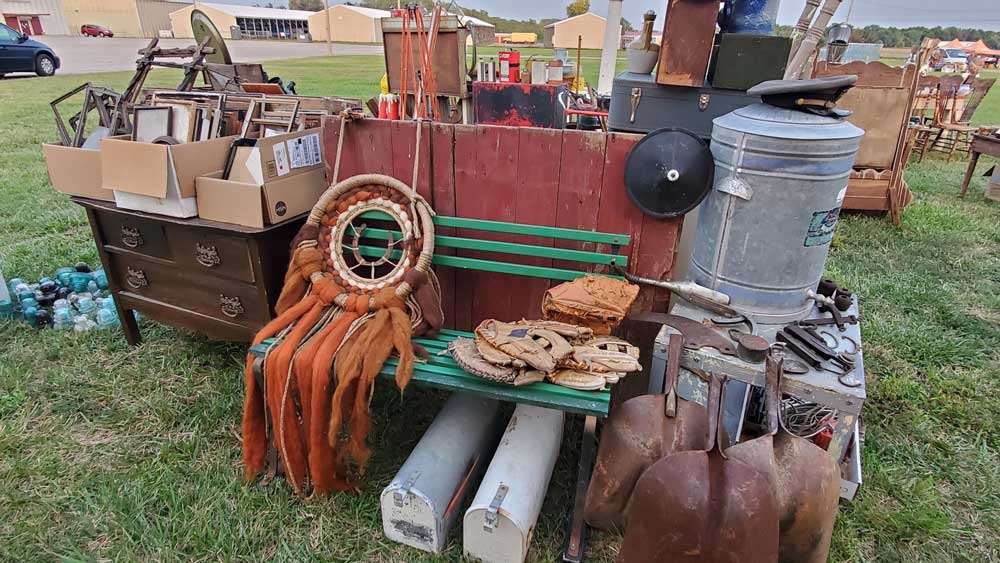 You never know what you'll find at the monthly outdoor vintage markets at each of the malls. (photo courtesy of Paramount Antique Mall)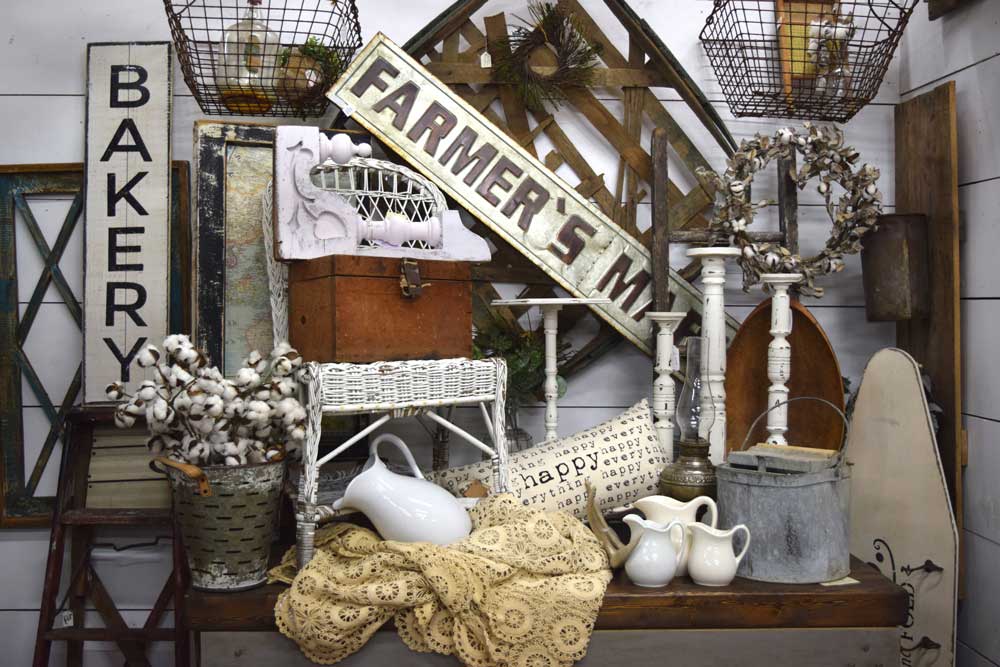 Home décor galore for any style of home including country, primitive, modern farmhouse and more. (photo courtesy of Paramount Antique Mall)
As someone who was raised around antiques – her father was a collector and dealer – Wellborn says she's proud to keep working in an industry she loves.
"I spent my childhood in auctions and going to antique shows and helping my dad sell," Wellborn explains. "It is truly part of me."
The industry and its trends have changed a lot since Wellborn was a child, and since Paramount opened its doors nearly a quarter of a century ago.
"We are seeing a trend of people just looking for things that speak to them, items for home that just bring them joy," Wellborn observes. "We've seen a huge upswing in demand for Midcentury Modern. People are always looking for particular pieces, industrial, signage, rusty metal. Vintage clothing has been incredibly hot and seems to be growing at a very fast pace."
The way Paramount has marketed itself has obviously changed, too, thanks to the advent of online technology, which was only in its infancy when Paramount opened. Social media allows Wellborn to reach out to different generations of customers on different platforms as well.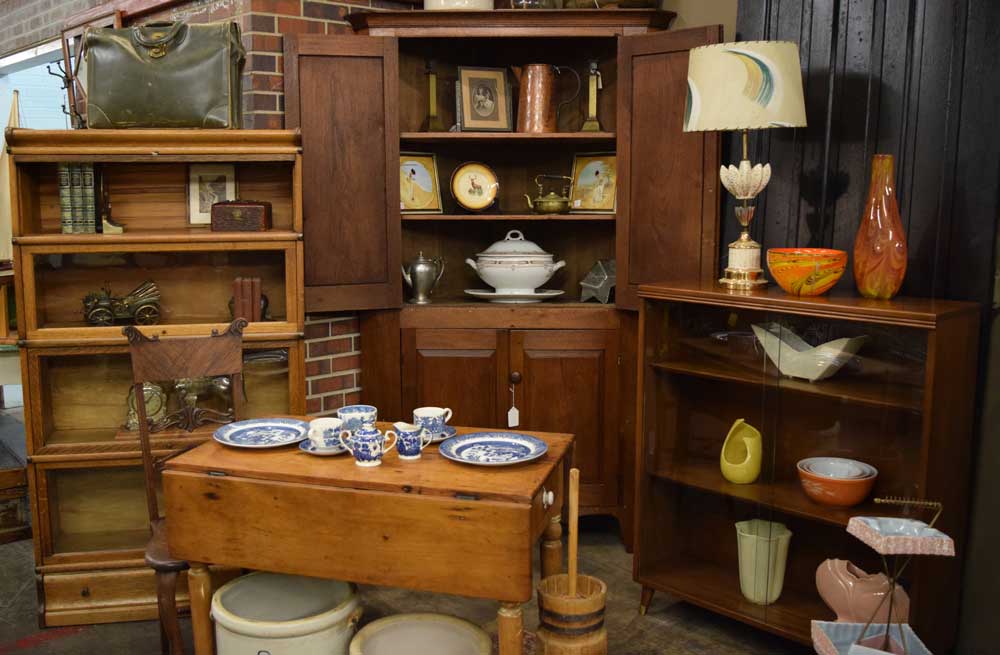 Traditional antique furniture to mid-century modern treasures. (photo courtesy of Paramount Antique Mall)
"What's interesting about social is the demographics of each platform," she says. "You can grow your audience or customer base based on what platforms you're using. Facebook would be a more mature audience, but then you go to TikTok and that's a much younger audience. It's just reaching different generations of people and showing them that Paramount has something for everyone."
Wellborn says the customers, owners, vendors, management and staff of the three locations have all worked together to make the stores such a smashing success over the years. Their growth, she says, is thanks to them.
"As a store that hosts so many vendors, we're so grateful for them because they're the lifeblood of our store. All the hard work they put into their booths is the reason we can keep going," Wellborn says. "Customers who keep coming are the secret to our longevity."
Paramount regularly hosts sales during each major holiday and new season; see this and future issues of Discover Vintage America for further details.
For more information, visit www.paramountantiquemall.com.