Show will feature antique farm vehicles, tools in action
For a glimpse at old-fashioned farm power, plan to attend the 70th annual show of the Tri-State Antique Engine and Threshers Association, July 27-29 in Bird City.
The show will host Hart Parr Oliver collectors and include a bonus feature of farm trucks and pickups. Attendees will be able to marvel at more than a dozen operating steam engines and gas engines, as well as demonstrations of wheat binding and threshing; a saw mill, tractor pull, kids activities, historic buildings, quilts, a printing press and chuck wagon breakfast round out the activities. Collectors may bring their items to display. Those traveling with an RV may park it on the grounds, which offers a shower house.
For more information, call 785-734-2291, visit www.threshershow.org or e-mail thresherassociation@gmail.com.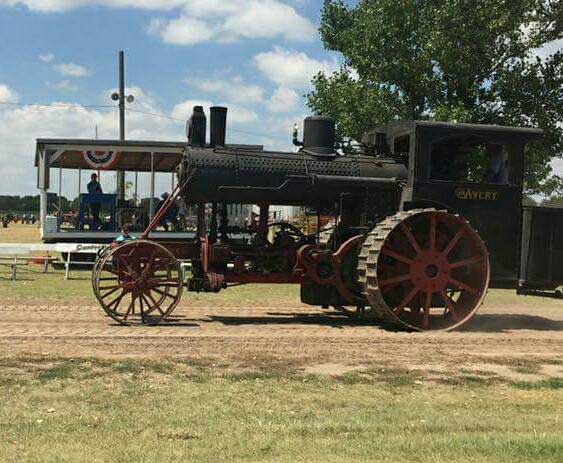 Tri-State Threshers
The Tri-State Engine and Threshers Association will host its 70th annual show in late July in Bird City, KS. On display and performing demonstrations will be a variety of antique farm equipment, steam engines and tools, among other devices. (Image courtesy of Facebook)