​Goodbye to a longtime colleague
Honor to dedicate this issue to …
Just because we know that death is a part of life, that acknowledgment never makes that loss any easier when it happens.
It is my great honor to dedicate this issue of Discover Vintage America to longtime contributor Anne Gilbert, who died peacefully in her sleep on June 7. She was 96 years old.
If you've ever read Anne's column, "The Antique Detective," you know she was a wellspring of antique trivia, lending her decades of knowledge to readers over the years. She was an expert in her field, having written multiple books. A syndicated columnist, Anne's writing was enjoyed by antique enthusiasts across the country and around the world.
A graduate of Northwestern University in Illinois, Anne's lifelong interest in antiques led her to research and write multiple books throughout the 1970s, '80s, and '90s, including "Investing in the Antiques Market" (1975), "American Illustrator Art" (1980) and "Collecting Quilts" (1994). Her self-syndicated column, "The Antique Detective," began as "Antiques & Stuff" in 1970. Her column would go on to appear in The New York Daily News, The Chicago Sun-Times, The San Francisco Chronicle, and The Miami Herald, among other daily newspapers and antiques trade publications.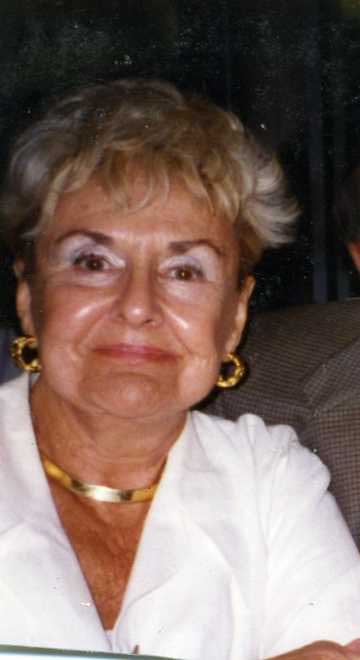 Anne's column focused on identifying fakes, in just about every category you can imagine.
Anne's heart for animals was as big as her love for antiques. Specifically, she was a longtime advocate for abused dogs and even wrote a novel about an animal abuser receiving his comeuppance. Animals had a great friend in Anne Gilbert.
Although her physical life has come to an end, Anne's legacy lies in the fruits of her expert knowledge of antiques — the many, many pieces of writing she left behind, from which all of us may benefit.
Just like a beloved family heirloom is part of the fabric of one's family and their story, Anne has been part of our family here at Discover Vintage America for many years.
Not only will it be difficult to fill her proverbial shoes (and the space she occupies within these pages); so, too, will it be a challenge to find anyone who matches her passion for the industry.
The best way we may honor Anne's memory is in bringing you, our readers, continued coverage of the industry in which Anne crafted her career. It was important to her, and it's our mission, too. We thank you for joining us on that important journey and will strive to make her proud.
Coming up next: Discover Vintage America turns 50
Our next issue will mark a significant milestone in our publication's history – Discover Vintage America's 50th anniversary. We will be welcoming back our founder Ken Wyand, who began the publication as Discover North all of those years ago, to reminisce about those early days. If you, as a reader or advertiser, have any fond memories or congratulatory messages you'd like to share in this next issue, please feel free to e-mail them to me at the address below by the end of the first week in July. We'll see you soon.