Chingawassa Days celebrates a quarter-century of entertainment
Returning for its 25th year, the family festival Chingawassa Days brings new features with the same familiar fun to Marion, June 2-4.
The weekend's activities include a horseshoe tournament, color run, scavenger hunt, rock wall, tractor pull, wiener dog races, watermelon feed, and ice cream social. New events will also be on the menu, according to Adam Heerey, one of the organizers, including professionally sanctioned cornhole and disc golf tournaments; in addition, the Kansas City BBQ Society will host its state championship on-site.
Heerey says he remembers attending Chingawassa Days as a youngster, and he's happy to help put the fun weekend together for both familiar faces and visitors.
"I went to Chingawassa Days in high school, and I enjoyed the mix of both local events and acts as well as more well-known acts when they came in," Heerey recalls. "We support local events and people while giving a taste of what else is out there."
Heerey says that music lovers won't want to miss out on the fun. Southern Accents, a Tom Petty Tribute Band, will take the stage on the evening of Friday, June 2; country music artist Nate Smith will perform his #1 hit "Whiskey On You" and others on Saturday, June 3, with Tyler Braden opening for him.
Finally, the festival is a great way to showcase the community of Marion to visitors, Heerey adds.
"I want local businesses to feel their support is reciprocated, and that the community feels like they were brought together for the weekend," he says. "I'd like everyone to leave with a sense that it was a fun place for their family, kids and friends."
Buttons are available for purchase for $25 at www.chingawassadays.com. The buttons allow the wearer free admission into the ice cream social and watermelon feed, a free BBQ dinner, entry to all concerts, and access to all events throughout the festival.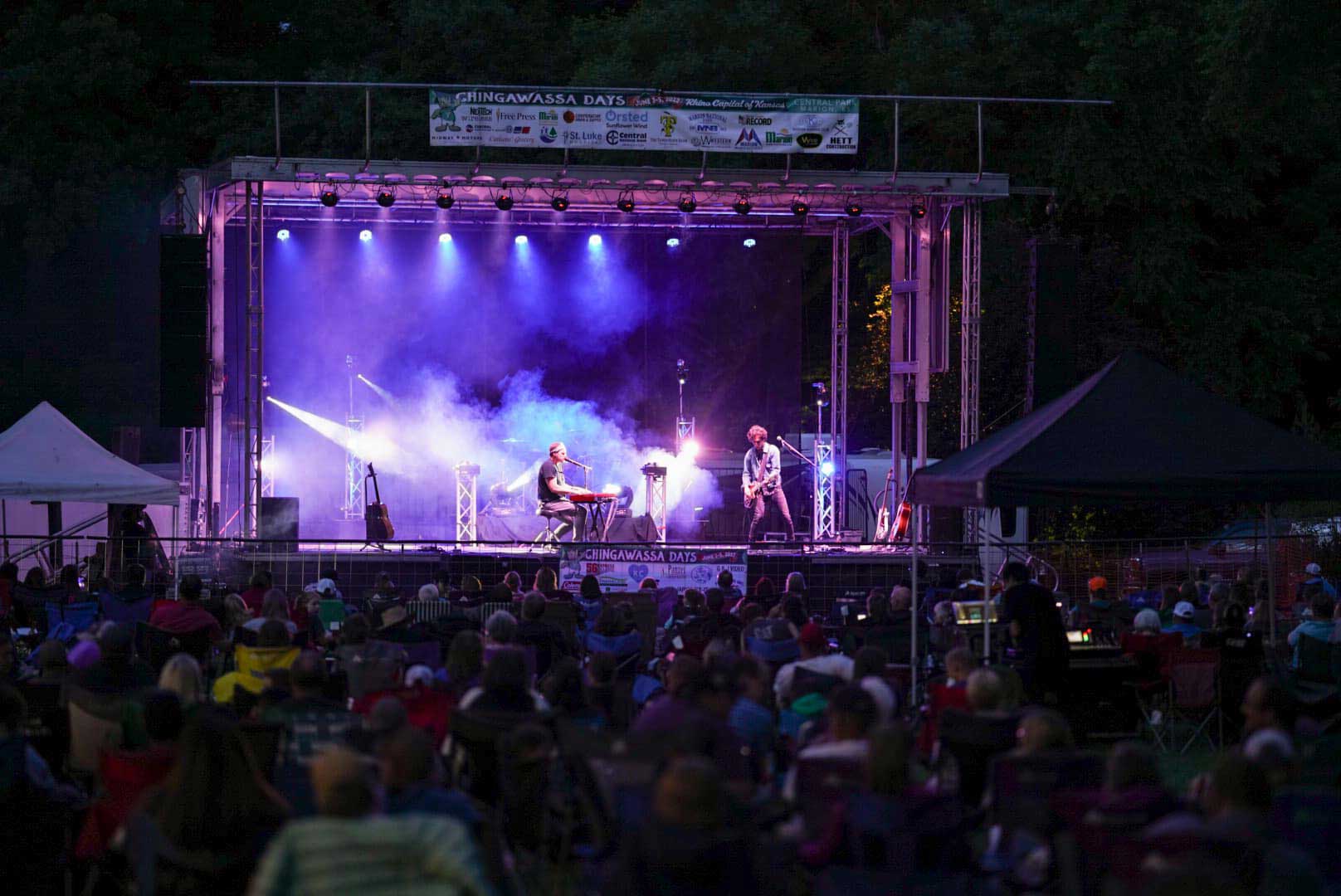 Chingawassa Days in Marion, KS
Chingawassa Days in Marion, KS, will provide heaping helpings of good, old-fashioned family fun – and live music concerts, too. (Image courtesy of Facebook)