Day celebrates the history, heritage
of small Kansas town
An entire day packed with fun will introduce residents and visitors alike to Yoder as Yoder Heritage Day returns to the city's historic downtown on Aug. 27.
The festival, which traditionally takes place on the fourth Saturday of August each year, will kick off with a pancake and sausage breakfast at 6 a.m., so bring your appetite. The festivities begin with the opening of the Vendor Village, where local crafters will sell their handmade items. The remainder of the day includes a parade, live music, an antique tractor pull, a quilt and craft auction, a draft horse pull, and pony events. The day concludes with a firework show at dusk.
A full schedule of the day's events is available at www.yoderkansas.com/heritage-day. Follow the event on Facebook at 'Yoder Heritage Day' for the latest information.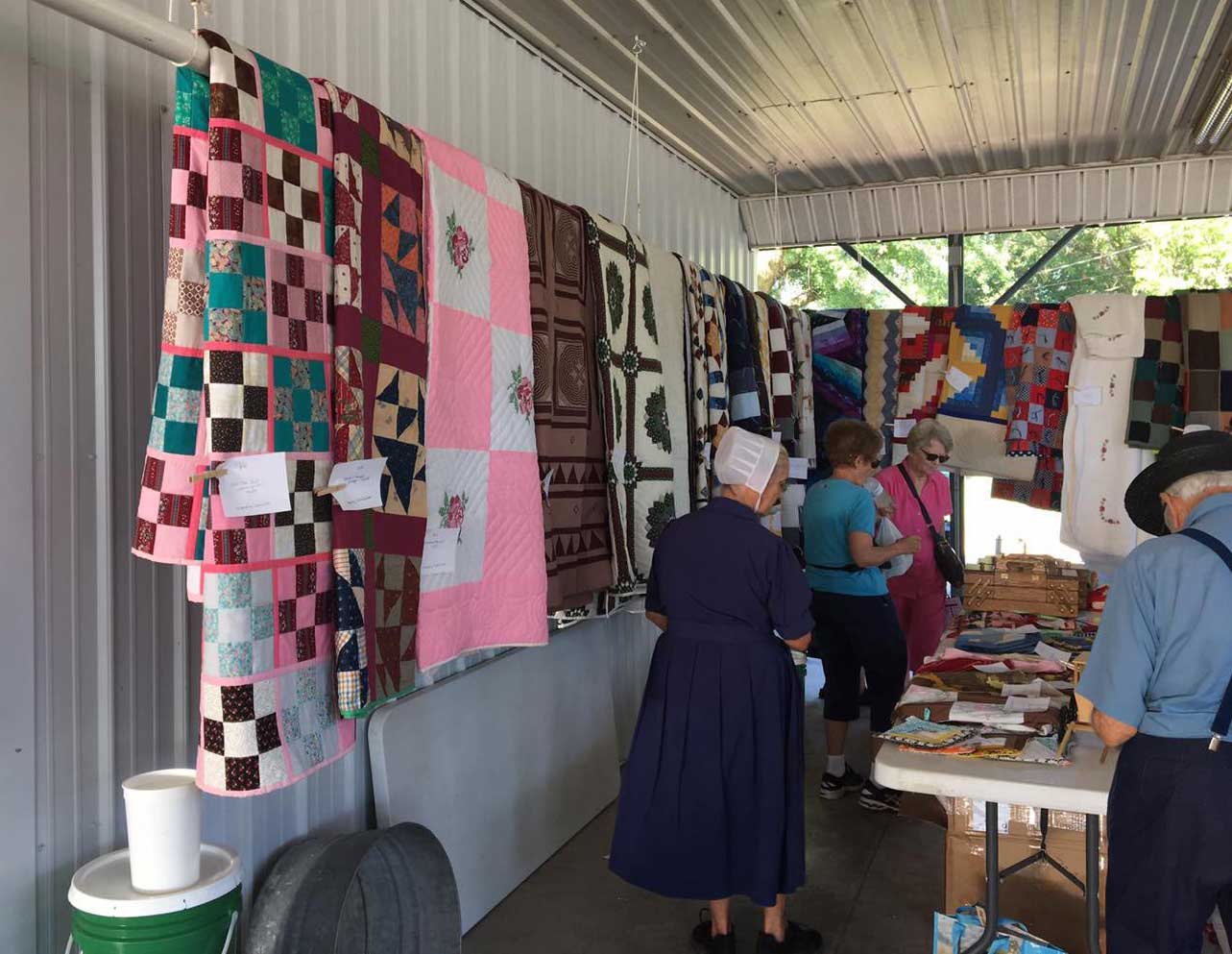 Yoder Heritage Day
Yoder Heritage Day will interest crafters and quilters alike, with displays and quilting supplies for sale. (Image courtesy of Yoder Heritage Day/Facebook)