W.D. Pickers celebrates 30 years in business
W.D. Pickers Antique Mall turns 30 this year – that's 30 years of beckoning travelers driving down 371 Highway in Platte City to enjoy a unique shopping experience (and a bit of rest).
The mall boasts 10,000 square feet and more than 120 dealers in its showroom, filled to the brim with pottery, china, advertising, toys, jewelry, records, books, furniture, primitives, sports memorabilia, and holiday items.
Owner Greg Wiley's father owned the business for its first 10 years in operation; Wiley bought it in 2003.
He says that as a small business owner, there's plenty to enjoy about working in the antiques industry.
"I like doing a bit of everything, especially working with customers. I just love antiques and working with them," Wiley tells Discover Vintage America. "I'm super fortunate to have great vendors who have a wide variety of stuff. They keep it fresh, and it's quality merchandise."
W.D. Pickers also stays busy in cyberspace with its eBay store at www.ebay.com/str/wdpickersantiquemall. The antique mall is located at 16095 371 Highway in Platte City.
For more information, call the store at 816-858-3100, visit www.wdpickers.com or e-mail info@wdpickers.com.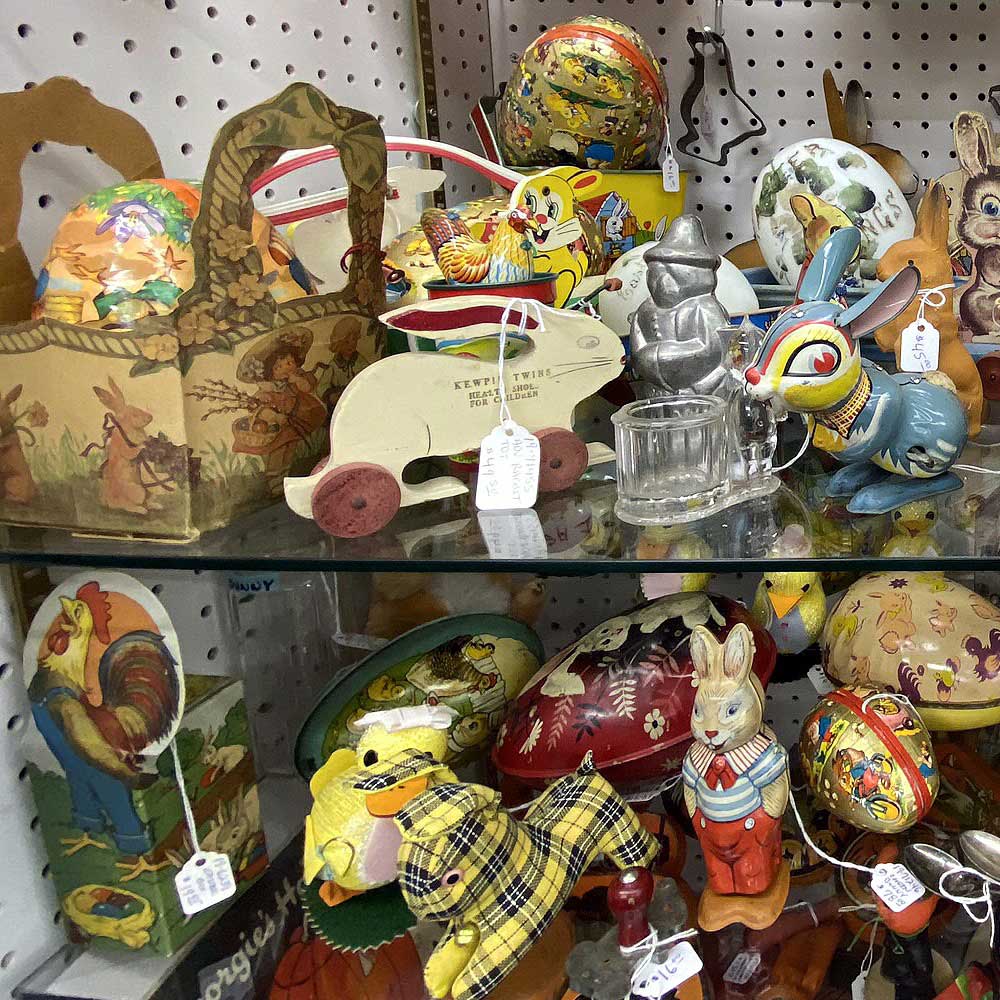 W.D. Pickers
Vintage rabbit and Easter-themed decorations greet shoppers at W.D. Pickers Antique Mall, celebrating its 30th anniversary in 2023. (Image courtesy of Facebook)