Vendors across Missouri are opening their doors to shoppers with spring-themed sales touting fresh items.
Vintage Market Days will herald the arrival of a new season when its "Hello, Spring!" show comes to Kansas City, March 18-20.
The highly anticipated event, which will take place at 7100 NW Prairie View Road, features art, antiques, clothing, jewelry, handmade treasures, home décor, outdoor furnishings, and seasonal plantings. In addition to national vendors, attendees can get a taste of local and area fare with creative, vintage-inspired items sold by local artisans as well.
As you browse the tables piled high with unique treasures, enjoy giveaways, live music, and lunch from local food trucks.
For more information and to buy tickets, visit www.vintagemarketdays.com.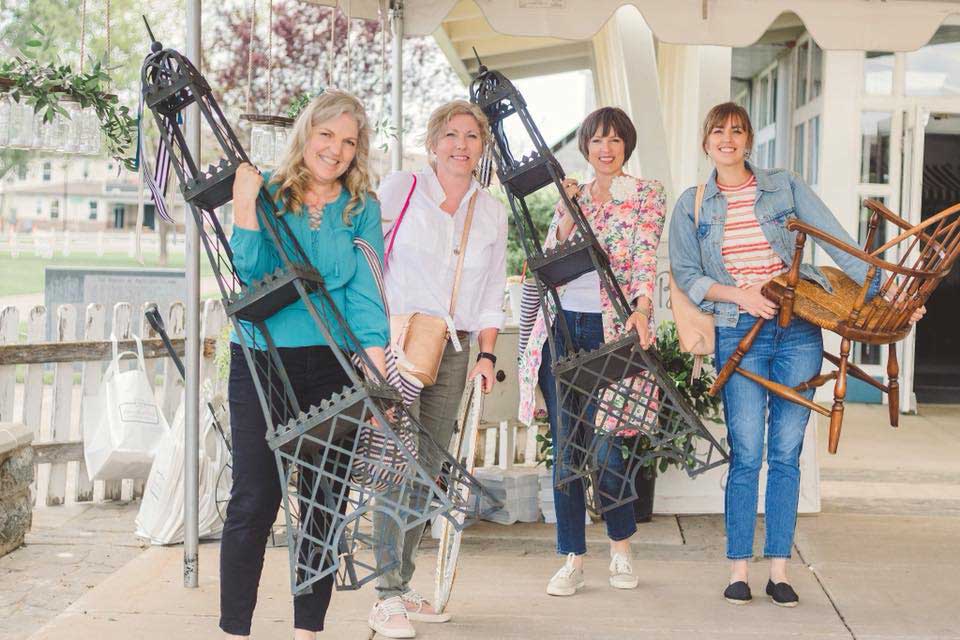 Vintage Market Days
Shoppers proudly display their treasures found at Vintage Market Days. (Image courtesy of Vintage Market Days)