The Winterfest Flea Market, Antique, and Junk Festival will allow shoppers to cozy up to some deals as we prepare to bid farewell to winter.
Coming to the Lancaster Event Center in Lincoln on Feb. 26-27, Attending and setting up shop will be more than 125 vendors, selling an array of collectibles, antiques, and one-of-a-kind items. Antiques, glass, furniture, advertising, pottery, signs, primitives, yard art, and everyday flea market items and good, old-fashioned junk will be up for grabs. The event is organized by Mike's Junk-N-Tiques.
Admission to the event is $7 for adults, while children 12 and younger are free. For more information, call
402-525-6234.
https://www.facebook.com/events/590428892023565?ref=newsfeed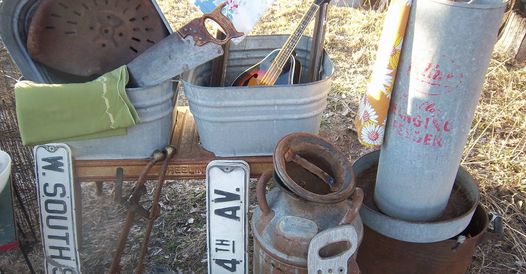 WinterFest
Over 125 Unique vendors selling everything from quality to run of the mill antiques and collectibles of all types (furniture, advertising, glass, pottery, jewelry, toys, dolls, comics, signs, primitives, and on and on) repurposed and hand-crafted artisan items, good old junk, yard art, flea market items and so MUCH MORE.
Image from Mike's Junk-N-Tiques