Holiday celebrations will soon be in full swing at not just antique and vintage shops around the region, but also at venues like the Albrecht-Kemper Museum of Art in St. Joseph, which will host its annual Sugarplum Festival, Nov. 11-13.
If you're shopping for seasonal gifts, the festival offers unique gifts and artisan-made goods, local crafters displaying their wares, and more than 30 small, local businesses. Live music and a café lunch will be available as well.
The fun kicks off on Thursday, Nov. 11, with a preview party from 5:30 to 8 p.m. Tickets are required to attend the event. The festival continues from 10 a.m. to 8 p.m. Friday, Nov. 12 and 10 a.m. to 4 p.m. Saturday, Nov. 13, with lunch served from 11 a.m. to 1:30 p.m. on both days and half-priced admission from 2-4 p.m. on Saturday only.
General admission for the festival is $10 at the door and $8 presale. Local presale locations in St. Joseph include Cosentino's Price Chopper, Hy-Vee, the St. Joseph Convention and Visitors Bureau, and the Albrecht-Kemper Museum of Art. Parking is free, with a complimentary shuttle running to the museum every 10 minutes. Paid parking in the museum's parking lot also is available, but it is limited.
For more information, visit albrecht-kemper.org/sugarplum.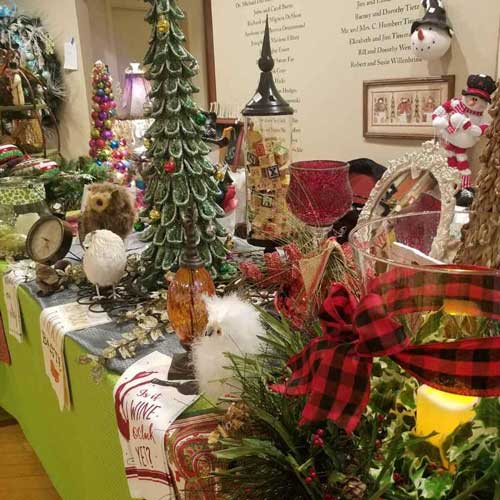 Beautiful holiday items will be available for purchase at the Sugarplum Festival in St. Joseph. (photo courtesy of Facebook)