Sellers and buyers ready to descend on tiny town for flea market
It's flea market time in the tiny town of Sparks, which boasts a population of only nine, according to the website for the Sparks Antiques and Collectibles Flea Market.
Its population will soar to more than 75,000 for both 2023 shows. This year, the fall show is set for Aug. 29-Sept. 1. The market will include more than 500 vendors selling antiques, vintage finds, collectibles, toys, furniture, home décor, and more. The town is located about 30 miles west of St. Joseph, MO.
For more information, including info on lodging and parking, visit www.sparksantiquesandcollectibles.com.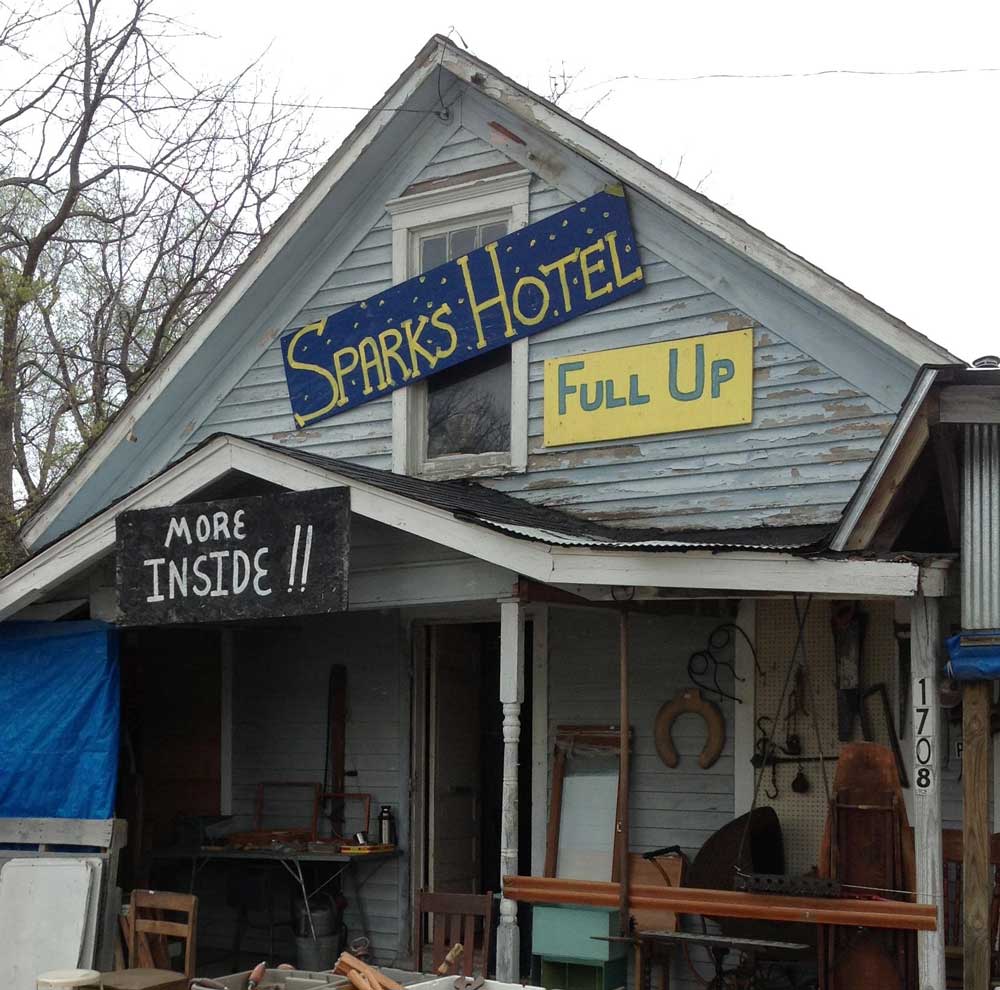 Sparks, Kansas
Come explore the treasures that await in Sparks during the annual fall flea market. (Image courtesy of Facebook)