Running Rabbit Antiques celebrates 14th anniversary
Running Rabbit Antiques & General Store in Higginsville will celebrate its 14th anniversary in September.
Owner Sandy Wescott, who started the business, has turned the day-to-day operation of the mall and its 50+ dealers over to her son and daughter-in-law, Dale and Christy Wescott.
Dale and Christy are dealers themselves, having inherited their love for antiques and all things vintage from Sandy and her late husband Jerry. They continue to operate the Running Rabbit with the same eye toward quality antiques and collectibles, a friendly shopping experience and excellent customer service.
To celebrate the Running Rabbit's 14th year in business, there will be an Open House and Parking Lot Sale on Saturday, Sept. 17.
Running Rabbit Antiques & General Store is located at 509 Fairground Ave. in Higginsville, and is open 9:30 a.m.-5 p.m. Monday through Saturday.
 – Submitted by Tammy Kleoppel
Enchanted Frog's Free Flea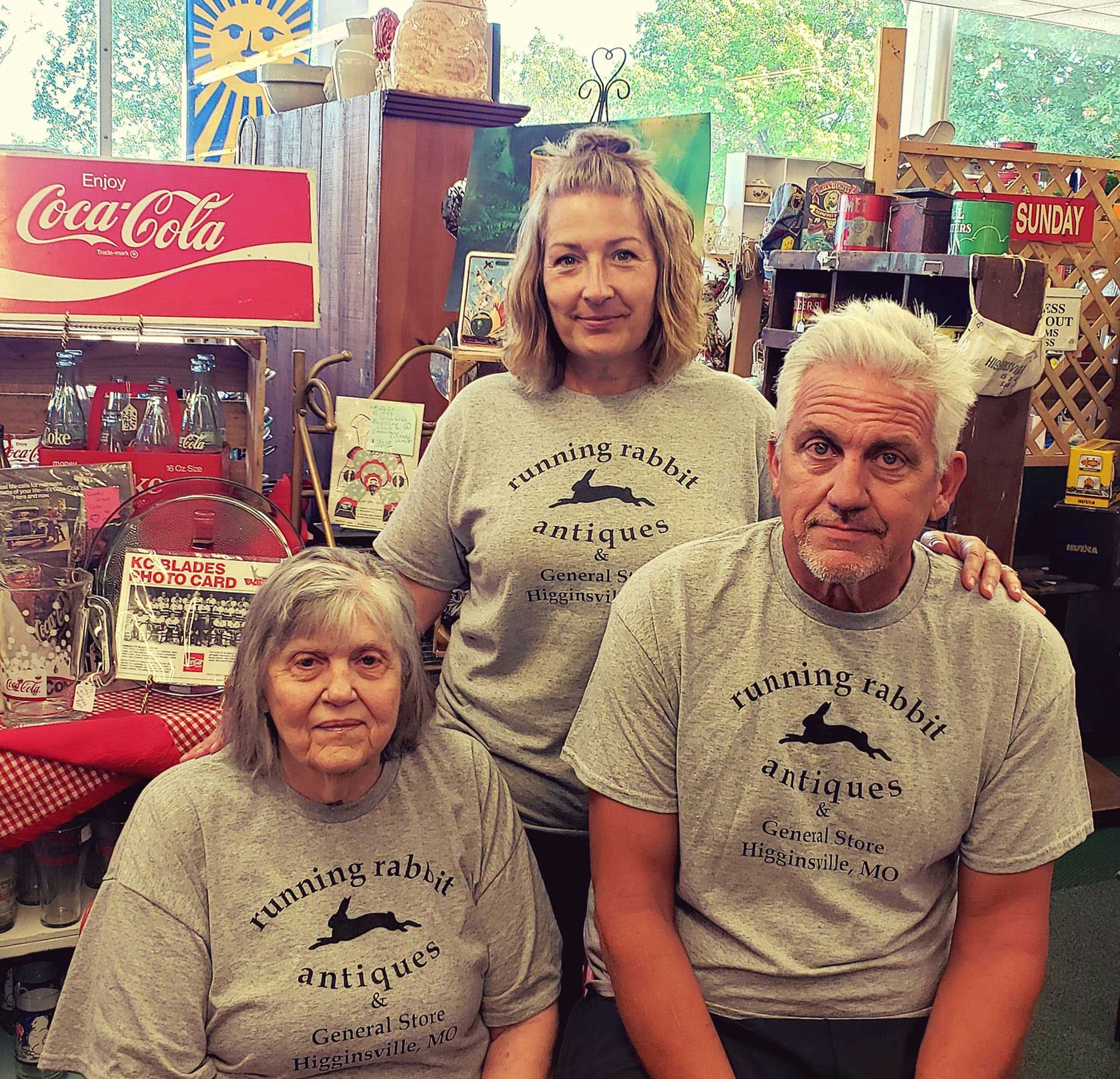 Now celebrating its 14th anniversary, Running Rabbit Antiques & General Store in Higginsville is owned by Sandy Wescott and operated by her son and daughter-in-law, Dale and Christy Wescott. (Image courtesy of Running Rabbit)