Relive the good ol' days at Fort Scott's annual festival
The Good Ol' Days Festival in Fort Scott will transport you back to a simpler time with family fun this summer.
The festival, now in its 41st year, will take place June 3-4. It has been held the first weekend in June since 1982; originally, in the late 19th century, the festival was a street fair that included an elaborate parade.
For the past 41 years, the festival has been a centerpiece in the town's modern history, and it includes a chicken dinner, street dance, cornhole tournament, tractor display, kids fun area, zipline, trolley rides, a free concert … and a parade, of course.
For tickets and more information, call 620-215-3631 or visit www.fortscottgoodoldays.com.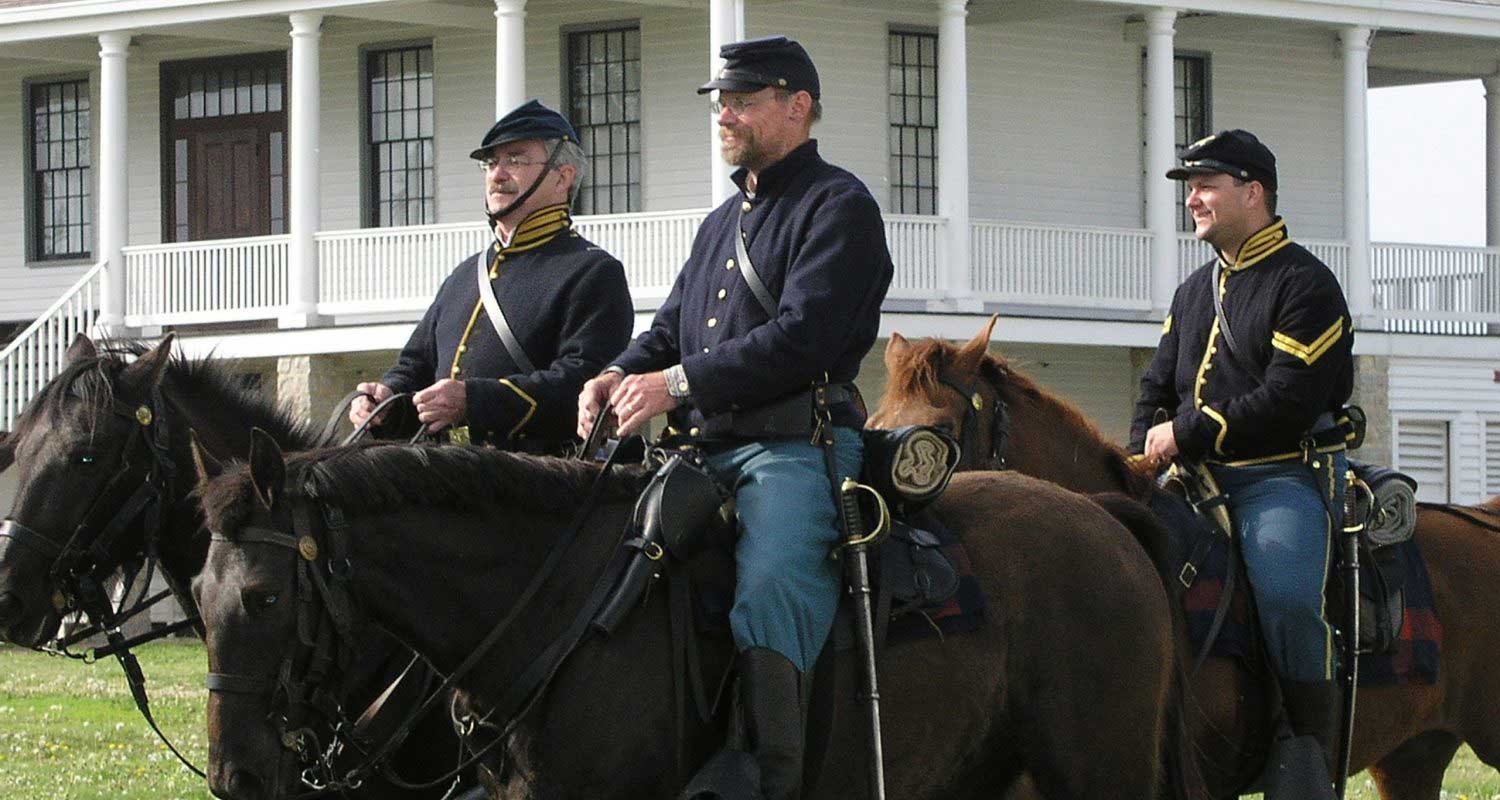 Civil War re-enactors ride their horses
Civil War re-enactors ride their horses in a parade at the annual Good 'Ol Days Festival in Fort Scott, KS. (Image courtesy of Fort Scott Good 'Ol Days Inc.)