New Year's resolution – New FUN!!! Start quilting
or learn a new quilting skill
Celebrate than by learning something new
We are starting a new year, and what better way to celebrate than by learning something new? If you have never sewn or quilted before, now is a great time to start. Quilting is a wonderful way to stretch your brain and your fingers (or sewing machine). If you have always wanted to learn to sew and quilt, there has never been a better time than now. Why? Because there is an amazing array of online resources available for the beginner quilter. New quilting YouTube videos and how-to tutorials are added every hour. New online classes and conferences are added weekly. The current powerhouse in the quilting world, The Missouri Star Quilt Co., was literally built on how-to videos. It started as one small store and now is an empire. The company has revitalized an entire town, region and industry.
Start Sewing
Don't overthink – just do it! Too often, people worry about how to start or think they don't know enough to begin. Remember, it is only fabric. They will make more. Everyone has to start somewhere. Even the most accomplished award-winning artists have humble first quilts. Buy some fabric and some basic tools and get started. Borrow a sewing machine or get a simple model used from a local sewing center. Or start with old-school handwork. If you are more comfortable learning in person, find a local beginning quilting class or an online live instruction class. Look for an area or regional quilt guild either in person or online. There are so many options: traditional, reproduction or modern are just a few styles to explore.
Learn New Skills
Learning new techniques is an awesome way to exercise your brain. Like doing crossword or Sudoku puzzles, trying out and mastering new sewing skills gives your mind an excellent workout. Learning and growing is a wonderful way to keep yourself young and active. You can create great art for your walls, snuggly quilts for your couch, or presents for your friends and family. You can make quilts to honor soldiers or help people in need. There are so many possibilities to share and contribute to the quilting world.
New Year, New Challenge
Though I've issued a challenge for new quilters, stretching your brain isn't just for the beginning quilter. Even the most veteran and creative quilter can benefit from getting out of their comfort zone and exploring new methods.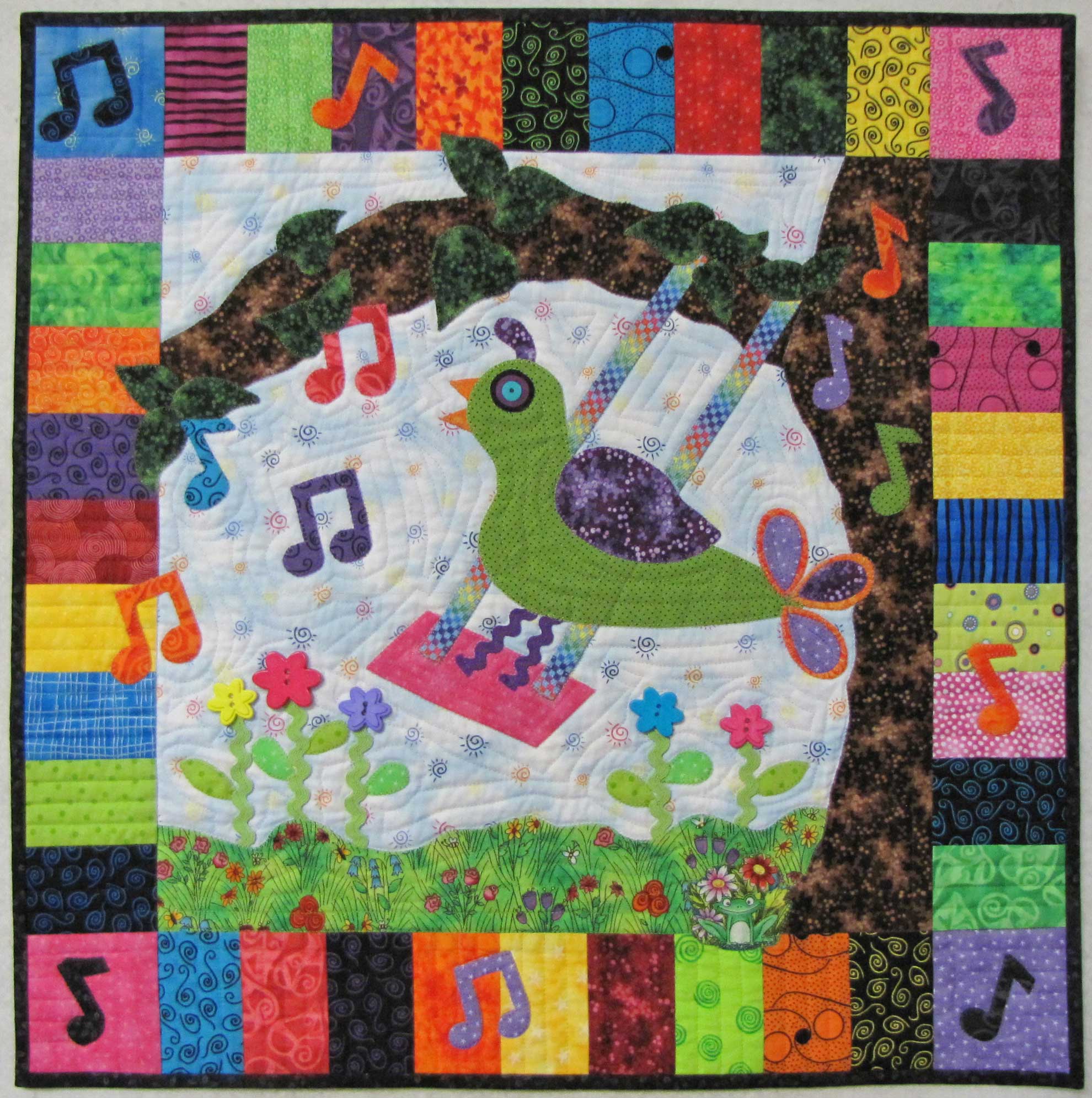 An original design - And Your Bird Can Sing
And Your Bird Can Sing, an original design made for Beatles Challenge. I learned machine applique and machine quilting on this quilt. 2013, Sandra Starley. (Image courtesy of the author)
It is common for quilters to get used to working in one style and using the same tools, so break out of your rut and try something new! If you always sew with traditional reproduction fabrics, buy a new fat quarter bundle of batiks, plaids or bold prints like Kaffe Fassett or Tula Pink fabrics.
Now is the time
Do you have a friend whose style is the polar opposite of yours? Why not do a fabric trade to challenge each of you with new fabrics? If your go-to technique is English paper piecing or foundation paper piecing, give hand applique a chance. Never tried hand quilting or hand embroidery?
Now is the time. You don't have to start big; you can just add a little hand quilting or embroidery to embellish a machine-quilted piece. Try out fabric paint or a new cutting system. Baby steps are still steps and create growth.
Remember: the only real quilting rule is to relax and have fun!
Sandra Starley is nationally certified quilt appraiser, quilt historian, and avid antique quilt collector. She travels throughout the U.S. presenting talks on antique quilt history, fabric dating classes and trunk shows as well as quilting classes. Learn more at utahquiltappraiser.blogspot.com. Send your comments and quilt questions to SandraStarley@outlook.com