Quilt festival comes to KC this month
If you're hooked on quilting, be sure to stop by the annual Kansas City Regional Quilt Festival, June 15-17 at the Overland Park Convention Center in Overland Park.
As in previous years, the festival includes special exhibits, demos, judged quilts on display, and, of course, plenty of classes to help you improve your craft. New classes this year include Machine-Stitched Kawandi-Style Quilts, Stitch Play for Bag Ladies, French Double-Fold Binding Entirely by Machine #4, and Tips and Tricks from a Professional Longarm Quilter. Registration is required for classes, and fees vary according to class.
For more information, visit www.kcrqf.com.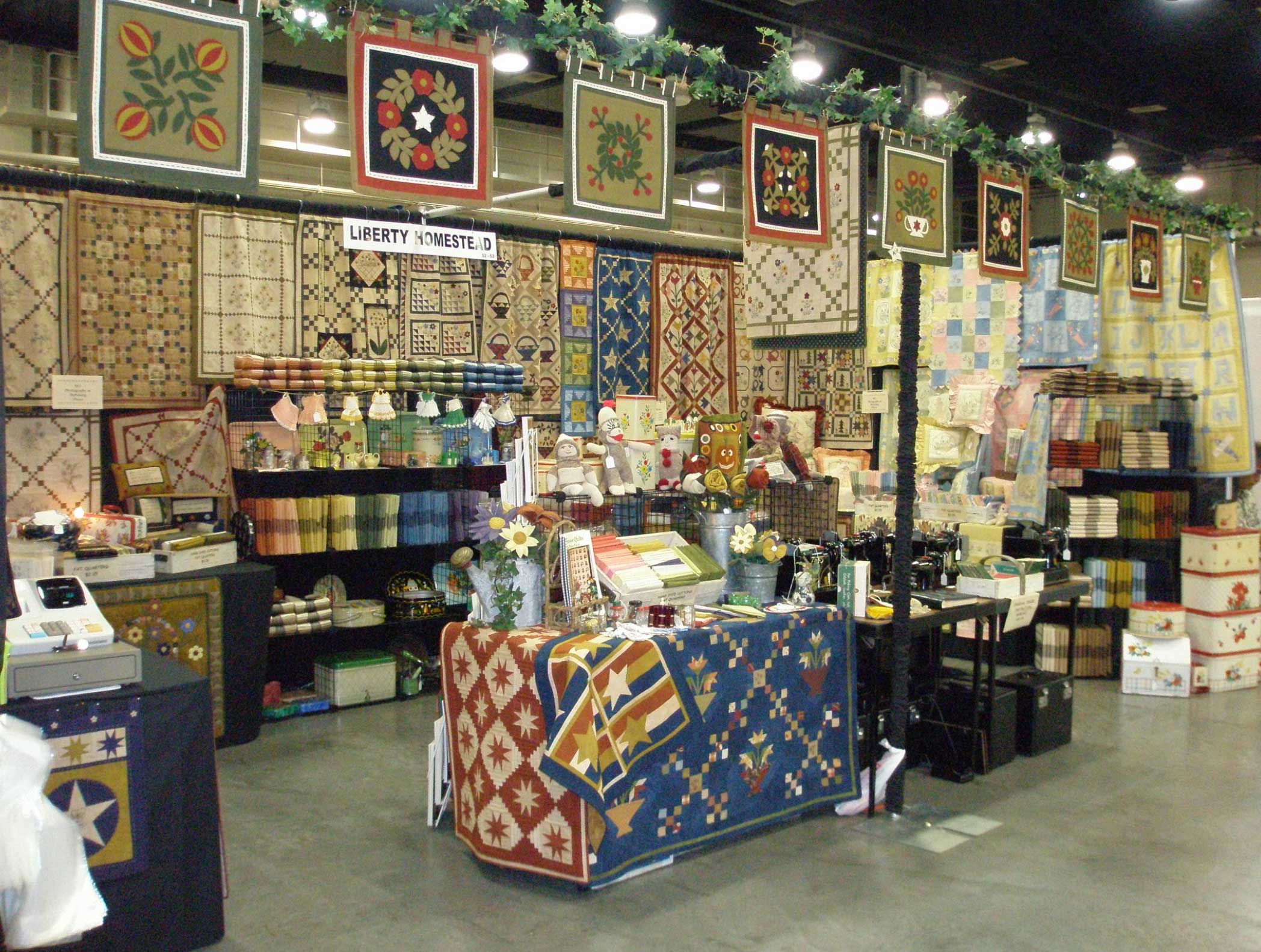 Kansas City Regional Quilt Festival
The Kansas City Regional Quilt Festival is set for June 15-17 in Overland Park. Pictured: A booth for Liberty Homestead. (Image courtesy of Facebook)