Pay up for paper goods at the annual Iowa City paper show
Collectors of paper and ephemera will descend on the annual Iowa City Postcard, Stamp and Paper Show on April 7 and 8 at the Johnson County 4-H Fairgrounds in Iowa City. The show is back after a successful 2022 event.
Hours for the show on April 7 are 11-6 and on Saturday, 9-3.
Many of the dealers at this show, according to organizers, do not appear at other Midwest shows, which makes their offerings extra special.
Vendors from within the state and new vendors from other states will be selling their wares at this year's event. Past shows have included Kevin Lunn of Jewell, IA, as a popular vendor of American stamps and coins.
The show is free and open to the public, and free parking is available on site. For more information, contact the show's new promoter, Jerry Goings, at 417-437-6629 or jerry@unclejerryspostcards.com.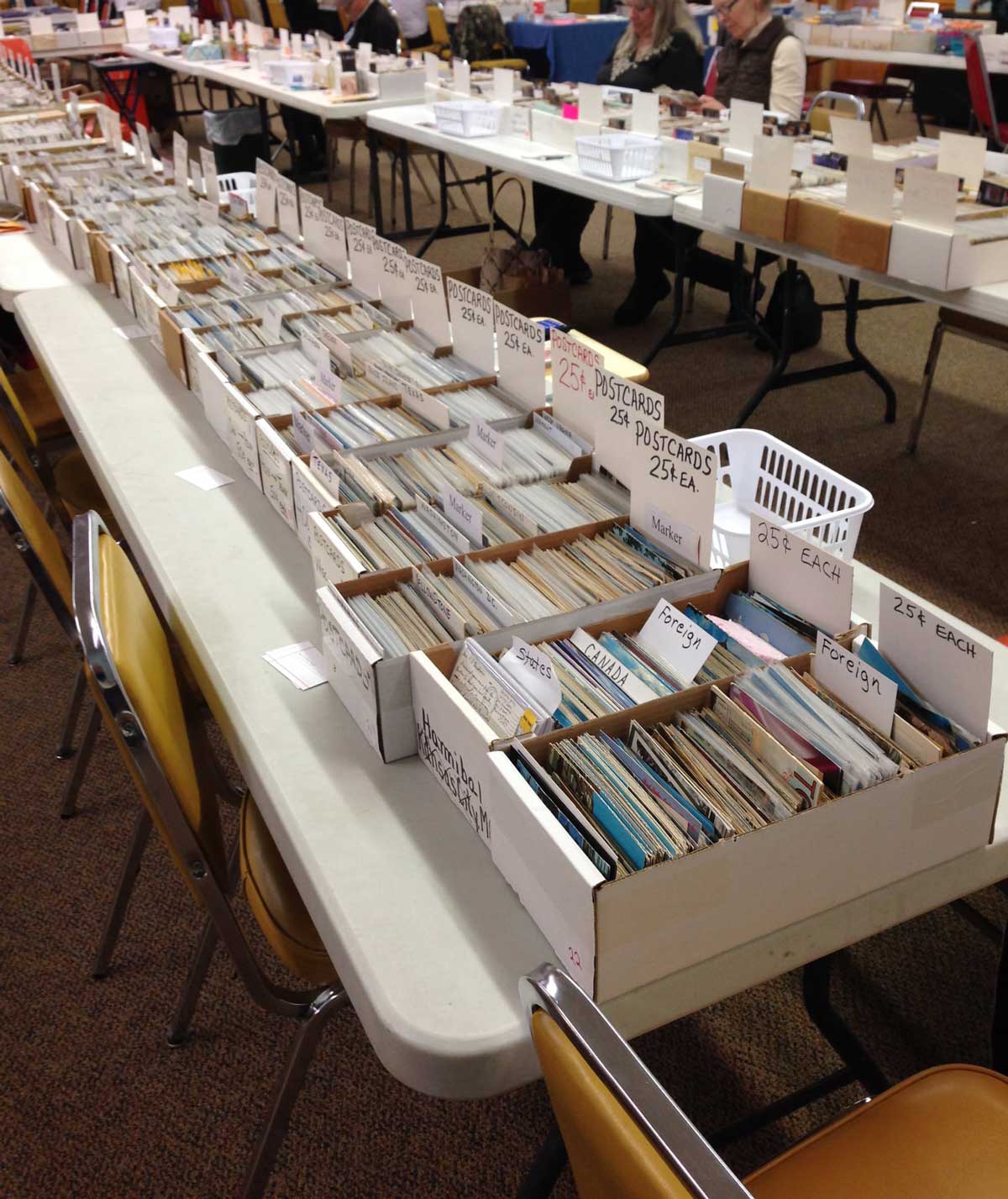 Iowa City Postcard Show
Everything from newspapers of yesteryear to vintage ephemera is sold at the annual Iowa City Postcard, Stamp and Paper Show. This year's show is set for April 7-8. (Image courtesy of Facebook)