Olde Glory Days will be a patriotic spectacle with fireworks, parade
Missouri's largest downtown square will be the destination for a fun-filled Fourth of July when Olde Glory Days returns to Clinton.
The celebration, slated for June 27-July 2, has taken place in Clinton since 1994. A display of pomp and pageantry, the event promises to feature plenty of family fun.
The festivities kick off with a dinner for veterans June 27 at the Elks Lodge; most of the events take place on June 30 and July 1, with live music throughout the day, children's activities, a carnival complete with rides, and drawings for money and prizes. A parade will weave its way through the downtown area on July 1, too.
Olde Glory Days wraps up with an ice cream social and Gospelfest – a celebration of faith and community through gospel music – on July 2. That evening, celebrate the arrival of July with a bang at a free fireworks show, which begins at 9:30 p.m.
For more information, visit www.clintonmo.com.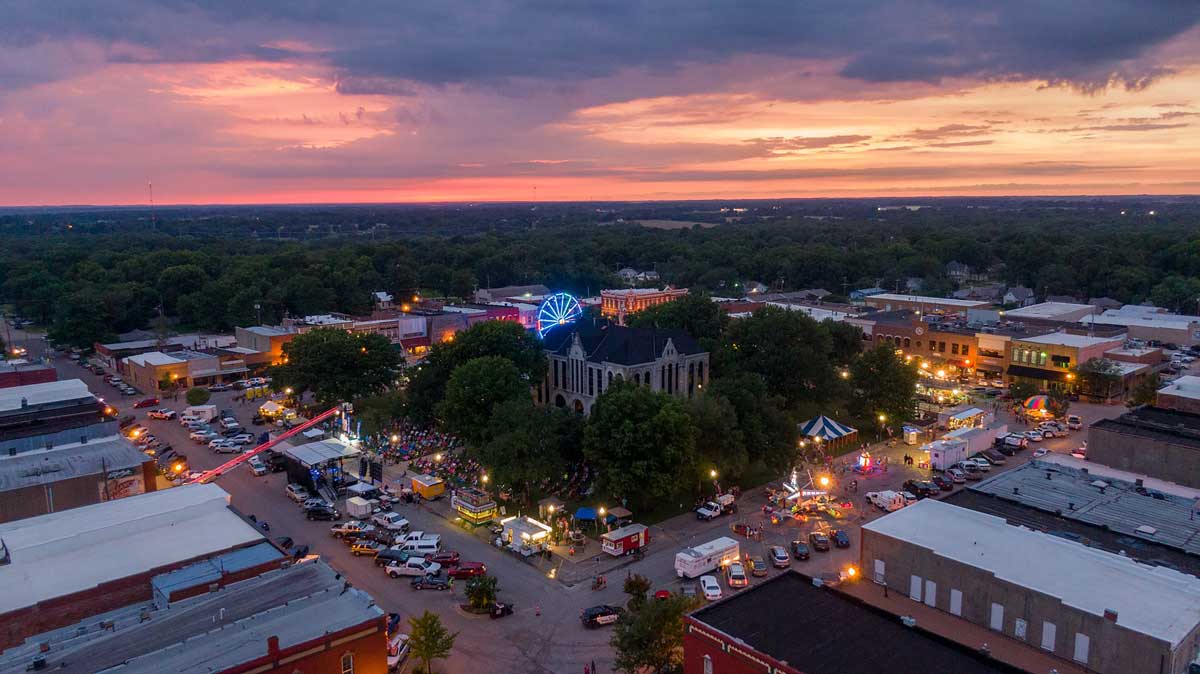 Olde Glory Days
The downtown square of Clinton will be lit up with carnival rides, fireworks, and smiles during the city's annual Olde Glory Days, June 27-July 2. (Photo courtesy of the City of Clinton)