NOTO Saturday Markets allow shoppers to support the arts
Coming on the heels of its Redbud Festival, the NOTO Arts & Entertainment District in Topeka is bringing back its popular Saturday Market, where attendees can shop for antiques, handmade wares and quirky gifts while admiring local art in a relaxed setting in Redbud Park and Teeter Courtyard.
The market will be open from 10 a.m. to 3 p.m. every Saturday through September. Shoppers also can enjoy the tastes from local restaurants, listen to live music and even tour art studios within the district.
The market is gearing back up for business as the Redbud Festival winds down – its last day will be May 7. Sponsored by FHL Bank, most of the festival's events take place in Redbud Park's pavilion, a renovated barn. This year's performers have included a magician, a comedy troupe, and a blues concert.
Also on May 7, NOTO will present Arts & Antiques, a presentation in which NOTO experts will share their knowledge of their art, antiques and other specialties. The presentation is free and begins at 11:30 a.m.
For more information, call 785-408-8996 or visit www.explorenoto.org.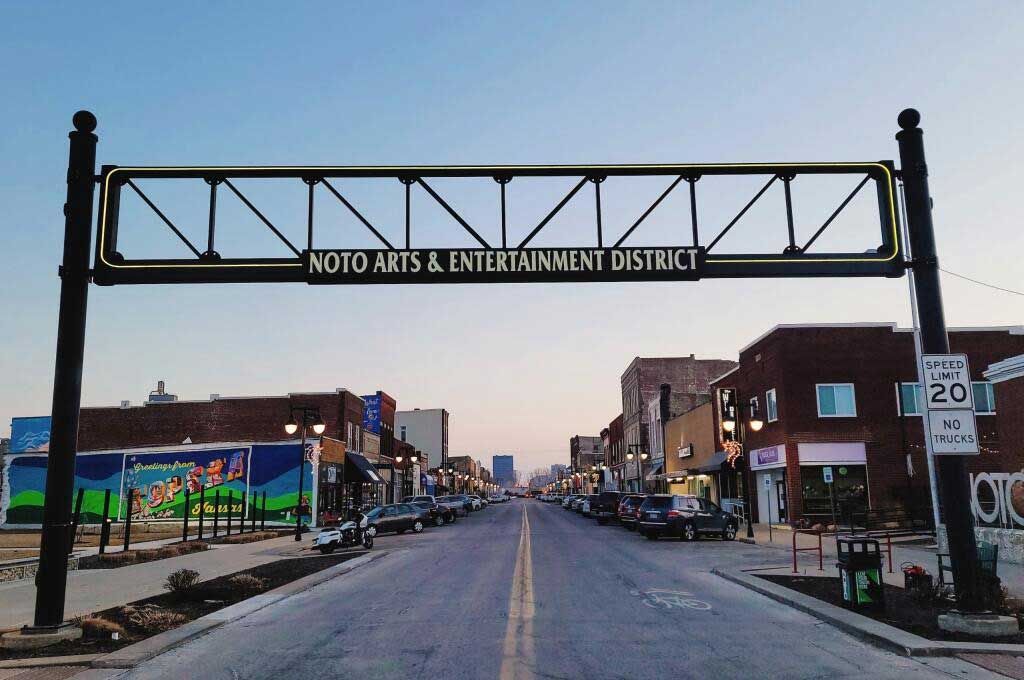 NOTO's Arts & Entertainment District
NOTO's Arts & Entertainment District in Topeka, KS, will host its Saturday Market every Saturday between now and September. (Image courtesy of Facebook)