Military regalia on display at Leavenworth Militaria Show
…Collectors of military items will want to be sure not to miss the upcoming Leavenworth Militaria Show and Sale, Saturday, Feb. 19, at the Heritage Center in Leavenworth.
Military collectibles from all wars and periods will be bought, sold, and traded at the annual event, which will take place from 9 a.m. to 3 p.m. Admission is $3 for the general public, and dealer tables are still available for $20.
For information, call 913-221-4263.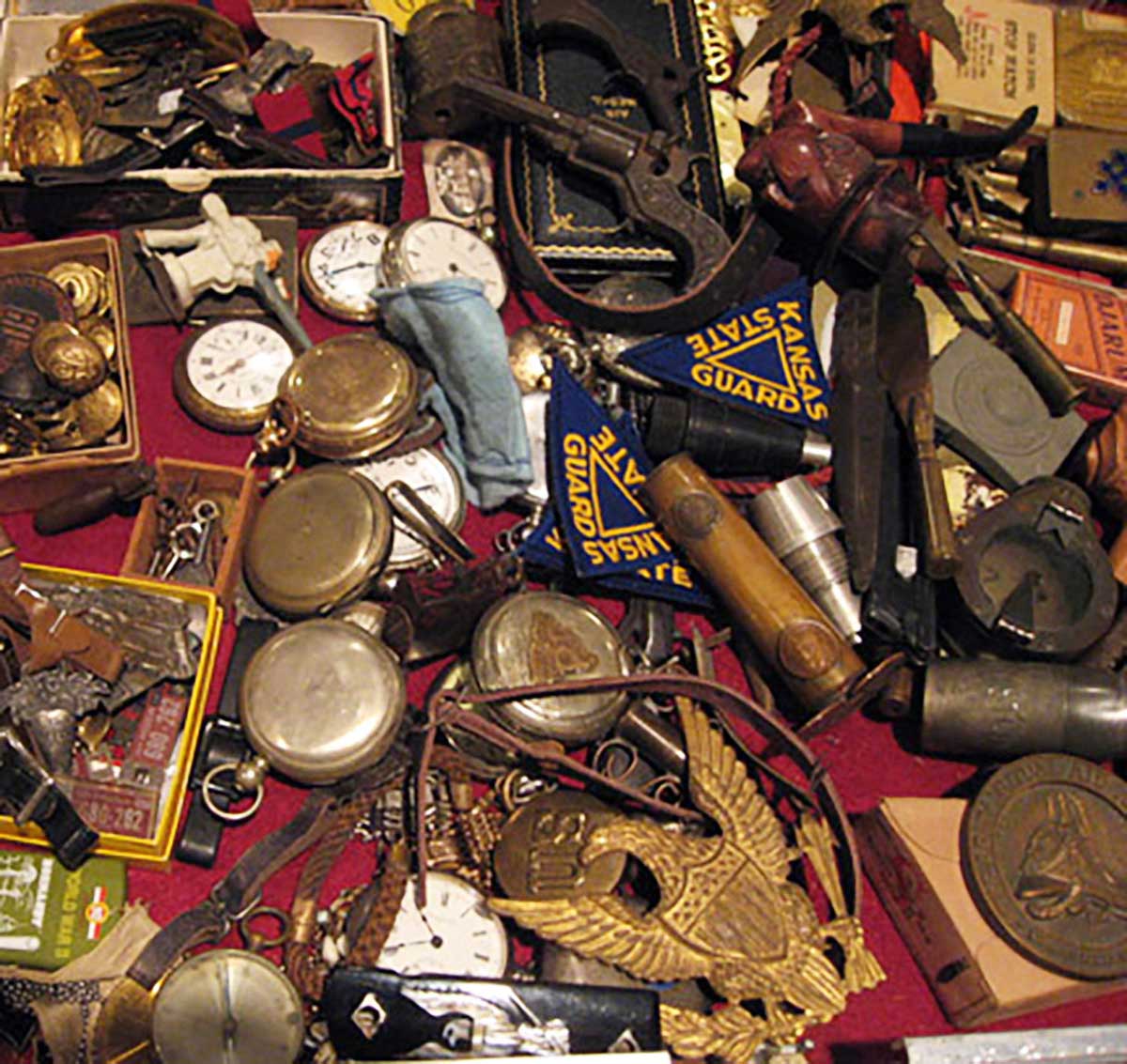 A variety of items can be found at the Feb. 19 Leavenworth Militaria Show and Sale in Leavenworth, KS, including weapons, patches, and even pocket watches. (Image courtesy of Worthpoint)