Leavenworth's vintage eateries offer a taste of the good ol' days
Homer's Drive In, which opened in 1931, and NuWay Drive In, which opened in 1934, are two of the oldest restaurants continually operating in the state of Kansas. They offer casual dining and comfort with their original vintage atmosphere, serving good, home-cooked meals at an affordable price – something everyone enjoys.
Homer's Drive In specialties are breakfast, hamburgers, tenderloins, shakes and malts. Homer's features an old-fashioned, drive-up window where your order is taken and delivered by a waitress. It's a place to enjoy a delicious breakfast, lunch or dinner, served with a smile.
NuWay Drive In features loose meat, steamed burgers, fries, onion rings, hand-breaded tenderloins, shakes, malts and more. Loose meat burgers, Frito pie, fried pickles & quick service are all available at a good price! This vintage eatery also features a drive-up window similar to Homer's, serving excellent BBQ cooked on-site and out-of-this world homemade donuts, NuWay is your destination. Donut flavors include strawberry basil, lemon lavender, Fruit Loops, glazed, bear claws, frosted, twists and more. Ribs and meats are smoked on-site and can be ordered as a meal or in larger quantities.
Both restaurants offer good food, service and prices, a piece of Leavenworth history! Both restaurants are open seven days a week. They offer a nostalgic atmosphere, historic photos of the Leavenworth area and a comfortable place to meet up with family and friends. You'll enjoy!
– Submitted by Wendy Scheidt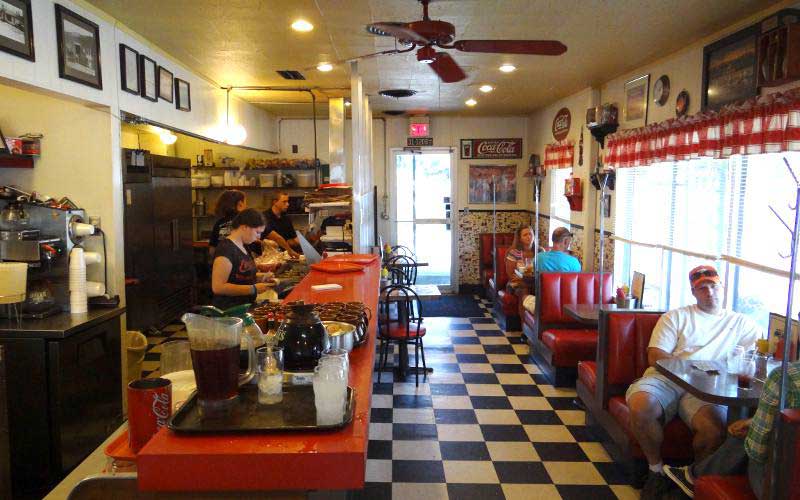 Homer's Drive-In
Homer's Drive-In has a vintage diner feel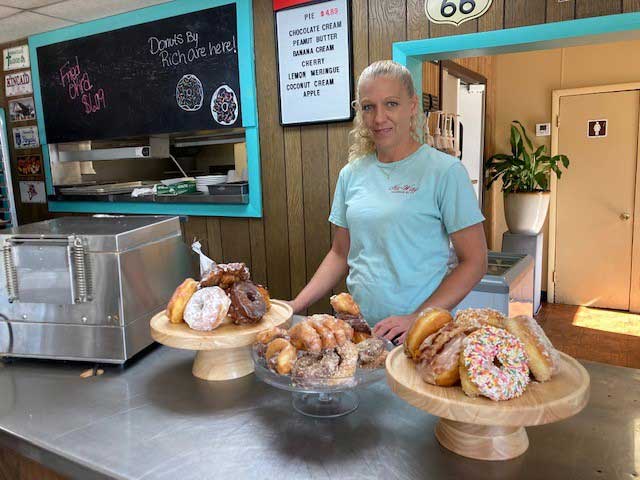 NuWay Dive In
NuWay's donuts are worth the visit