At Leavenworth Live, it's time to boogie
Get ready to grab your sweetie and shake off the summer heat as Leavenworth Main Street brings its free concert series, Leavenworth Live, to town with a performance by local rock-horn band Brass Rewind. The performance will take place Aug. 13 in Haymarket Square in Leavenworth. Brass Rewind specializes in music from some of the great musicians of the past, including Stevie Wonder, Gladys Knight, Steely Dan, and Chicago.
For more information on Brass Rewind, visit www.brassrewindkc.com. For more Leavenworth events this summer, visit www.leavenworthmainstreet.com.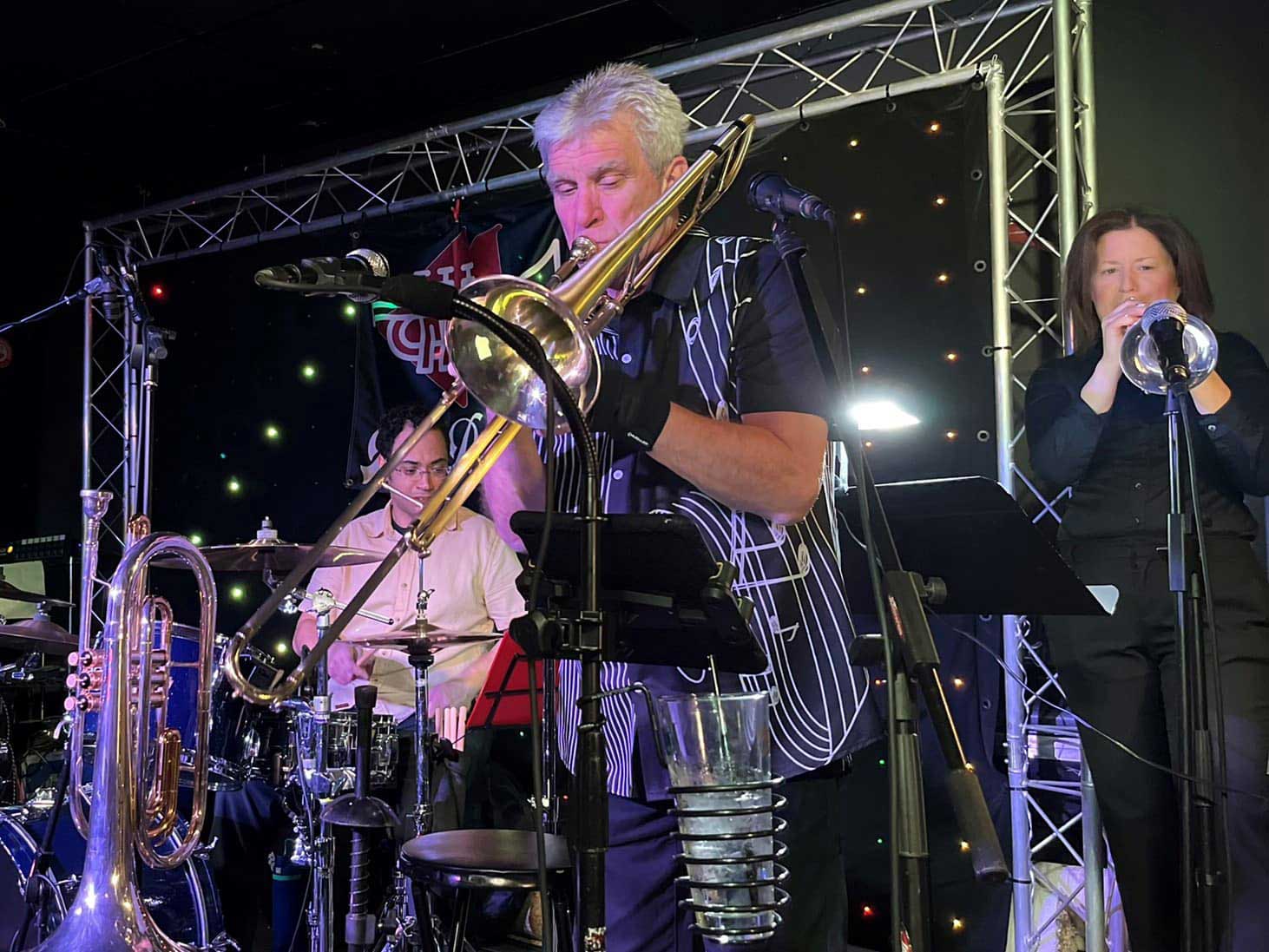 Brass Rewind band
Trombone player Michael Eaton and his bandmates from Brass Rewind will play in downtown Leavenworth, KS, as part of the Leavenworth Live concert series. (Image courtesy of Brass Rewind/Facebook)