Called the "ultimate vintage experience," Junk Jubilee Jingles is a family affair that will bring a smile to the faces of treasure hunters this holiday season.
Set for Nov. 12-14 in Des Moines, founder and owner Miccia Humphrey calls the event a "fantastic place to find someone a special gift." Humphrey founded the event in 2010 and has the good fortune of having help from her son Sam, nephew Seth and his wife Sara in staffing it. The jubilee specializes in antiques, retro/vintage items; in addition to the winter event, another jubilee is held annually in the spring.
"Don't wait to buy last-minute gift cards when you can buy a meaningful or whimsical gift that is a one-of-a-kind item brought to the show by a small business owner," Humphrey writes on Junk Jubilee's website. "While you may find some vintage Christmas items, the majority of items are just great finds. Many vendors like to decorate their booths for the holiday season, and the show is very festive."
Junk Jubilee Jingles will take place in the 4-H Building on the Iowa State Fairgrounds – that's 110,000 square feet with more than 100 vendors from surrounding states.
For more information, visit www.junkjubilee.com.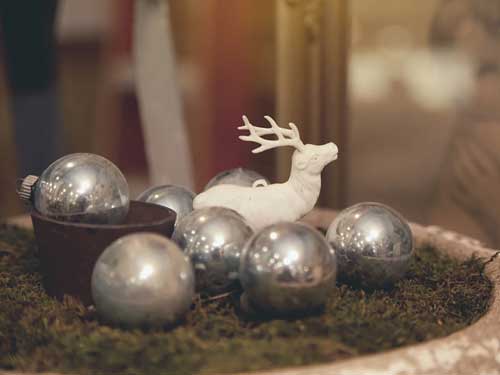 There are always small, delightful surprises around every corner at the annual Junk Jubilee Jingles in Des Moines. (photo courtesy of www.junkjubilee.com)