Jesse James Red Tag Sale kicks off on Dec. 26
..Jesse James Antique Mall and Furniture Gallery and The Rusty Chandelier in St. Joseph will host an end-of-year Red Tag Sale on Dec. 26. In addition to the stores' already low prices on quality antiques and vintage items, specially marked items will signal even deeper discounts, allowing visitors to save big on home décor and unique gifts.
It's all done to celebrate another year of serving shoppers' needs and thanking them for their loyalty to a local small business.
Coming in February – the big St. Joseph Antique Show, Feb. 18 and 19 at the St. Joseph Civic Arena. Dealers or anyone interested may call 816-387-7502; watch the next issue of Discover Vintage America for more details.
To contact the stores, call 816-232-0799 and 816-676-0662 or visit www.jessejamesantiquemall.com and www.rustychandelier.com.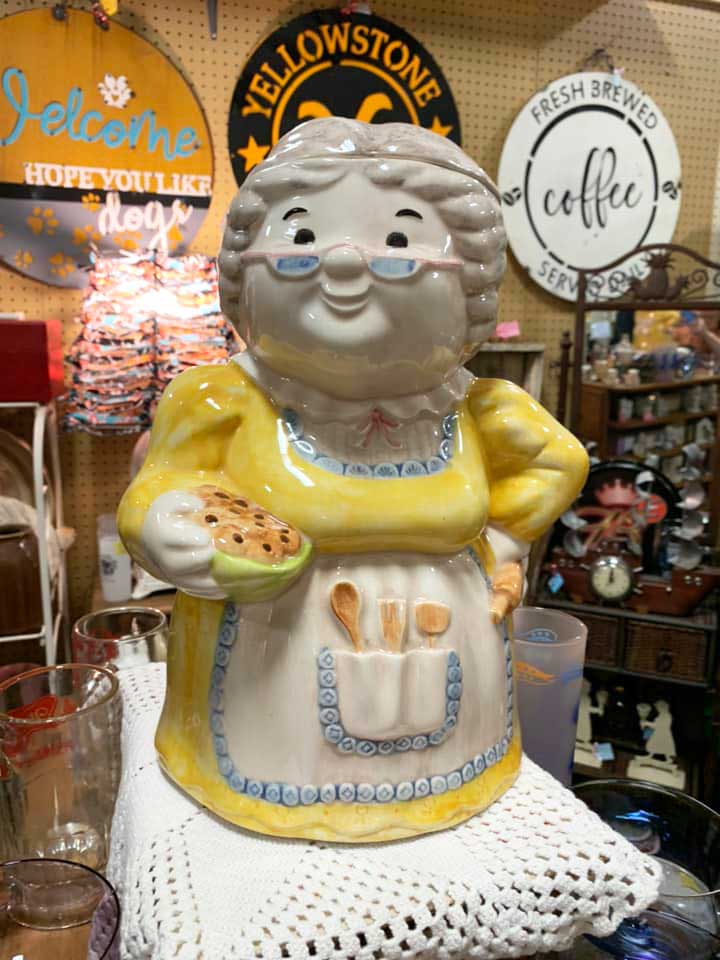 Adorable Cookie Jar
Great finds such as this adorable cookie jar can be found at Jesse James Antique Mall in St. Joseph. (Image courtesy of Facebook)