Jesse James' first parking lot sale of 2022 set for May 7
You know summer is almost here when the Jesse James Antique Mall & Furniture Gallery and The Rusty Chandelier in St. Joseph host the first of several parking lot flea markets for the year. This year, the first parking lot flea market is slated for May 7. Stop by and do some outdoor shopping for the perfect Mother's Day gift, be it a piece of vintage furniture or some old or new seasonal home décor.
If you miss out on the May 7 event, not to worry – there are three more chances to come do some shopping outdoors in 2022. The other parking lot flea market dates are June 25, Aug. 6 and Oct. 1.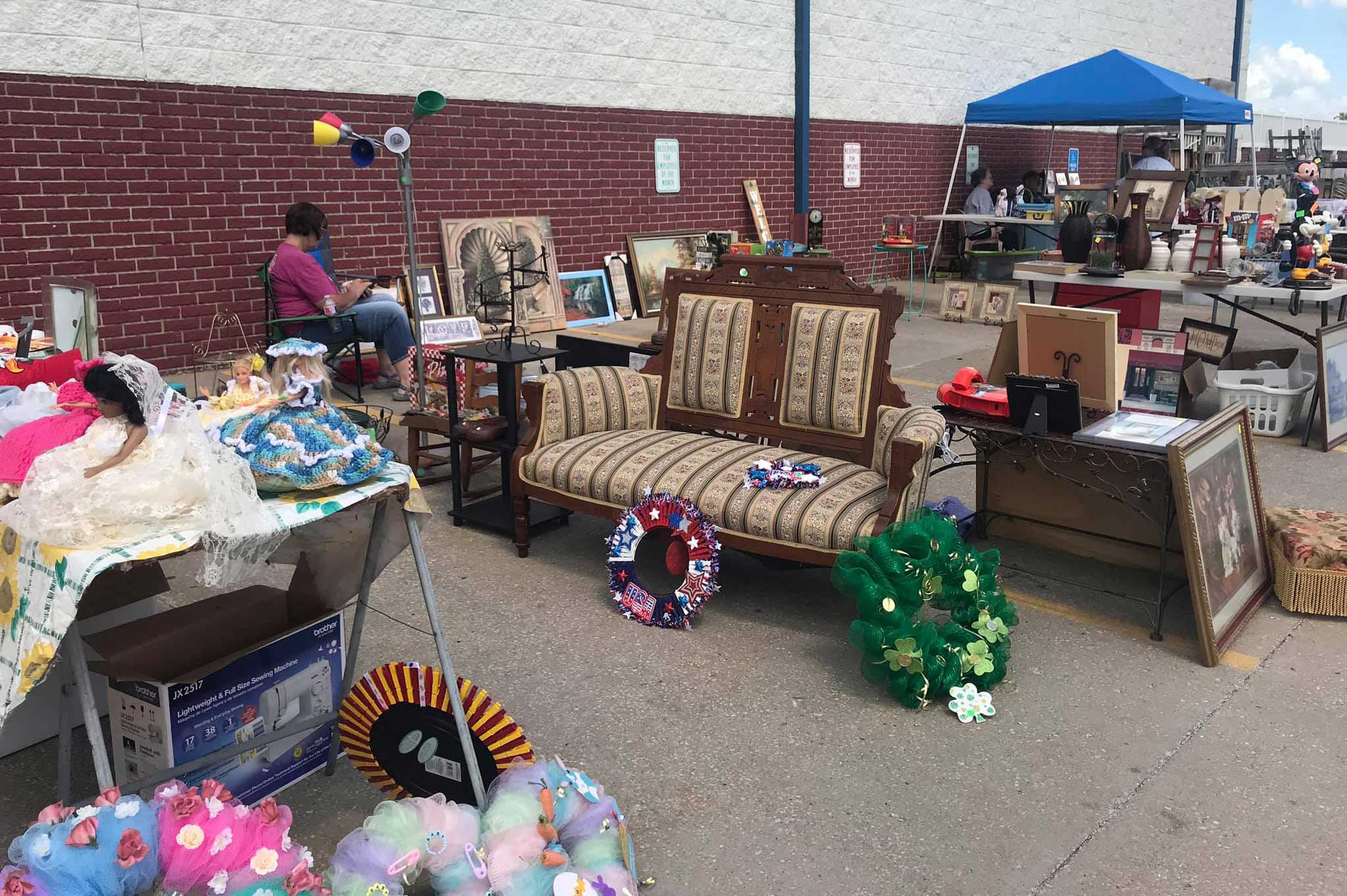 Deals Outdoors May 7
Come browse the deals outdoors May 7 at the first parking lot flea market of the year at Jesse James Antique Mall & Furniture Gallery and the Rusty Chandelier, and soak up some summer sun, too. (Image courtesy of Facebook)