Handmade and from the Heart
Main Street in Greenwood, MO, is bustling today, a cold Saturday morning in mid-November, with the chatter of antique shoppers slicing through the chilly air as they head into the Greenwood Mercantile, one of several antique stores open during the town's annual Holiday Handmade Market.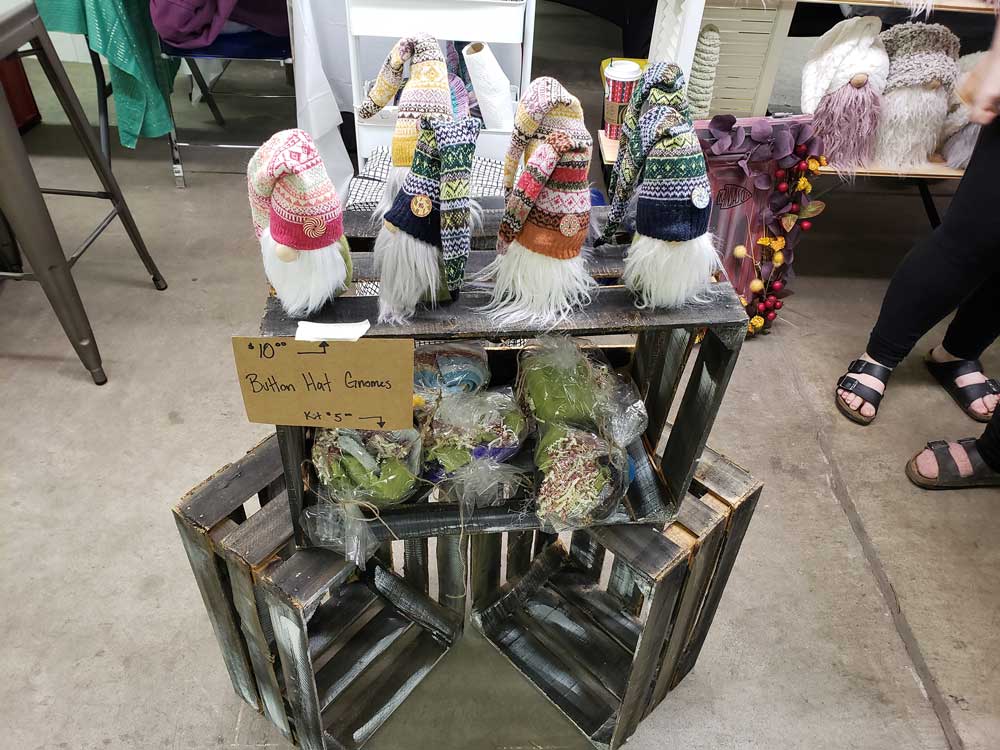 A vendor called Gnome Crossing sold pre-made fabric gnome dolls. If you wanted to add a personal touch to your festive holiday decor, Gnome Crossing also sells kits that allow the buyer to make a gnome themselves, adding a much more personal touch to the finished product.
Locals and visitors alike came out for the annual event along which coincided with the Holiday Open House in the historic Antique District. Hundreds of shoppers found unique holiday gifts that didn't break the bank and that their loved ones will treasure. Vendors selling everything from handmade jewelry, bath and beauty products, clothing and accessories, candles, jams, jellies, and salsas set up shop to greet shoppers, while outside, visitors browsed the multiple antique and vintage stores in search of the perfect gift to give an older, used item a brand-new life.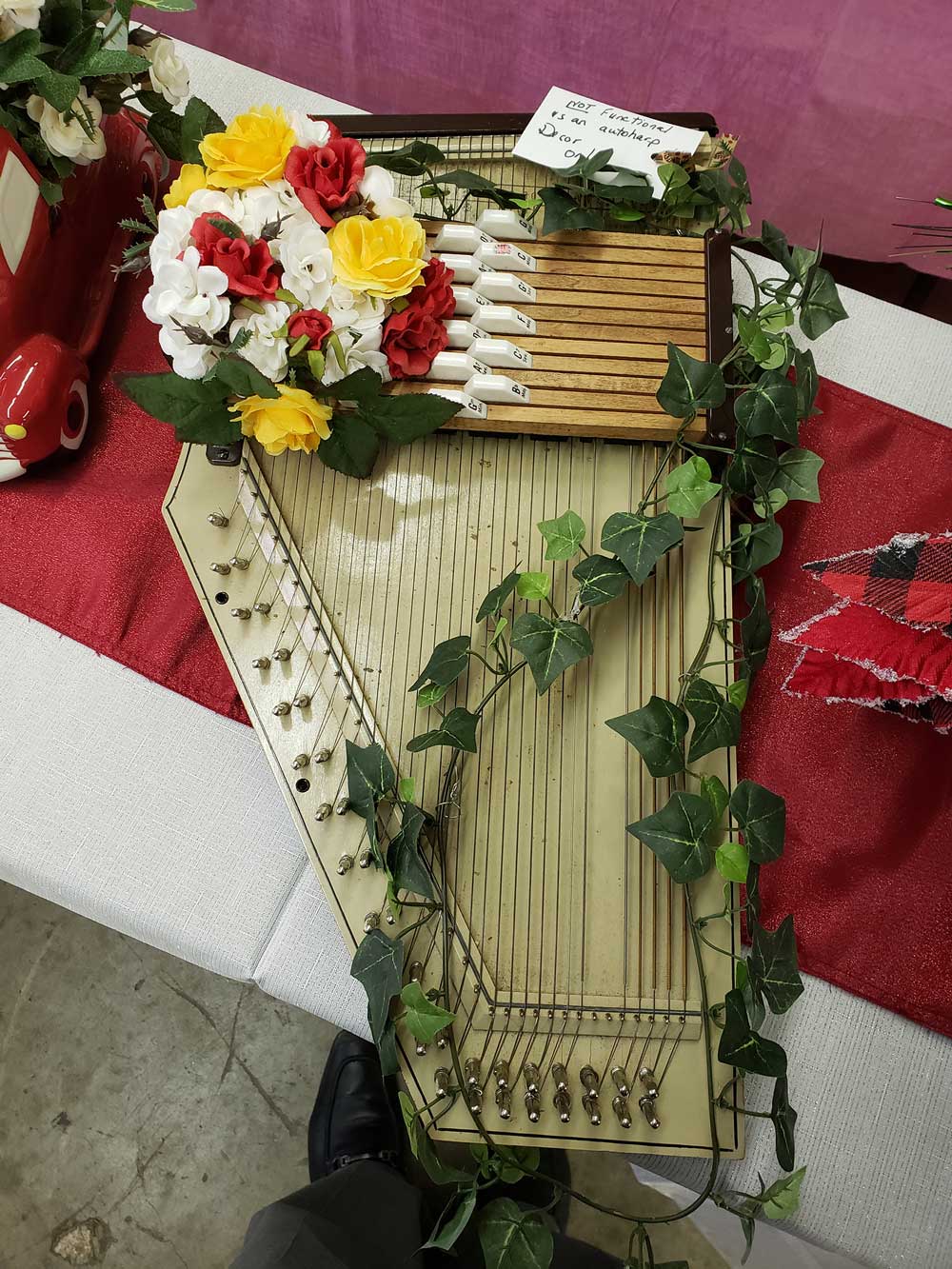 Vendors at the Holiday Handmade Market took great care to decorate their spaces with quirky, creative designs, such as this autoharp, found at an accessories table. Though it wasn't for sale, many shoppers had passed by, asking for its price, the owner says.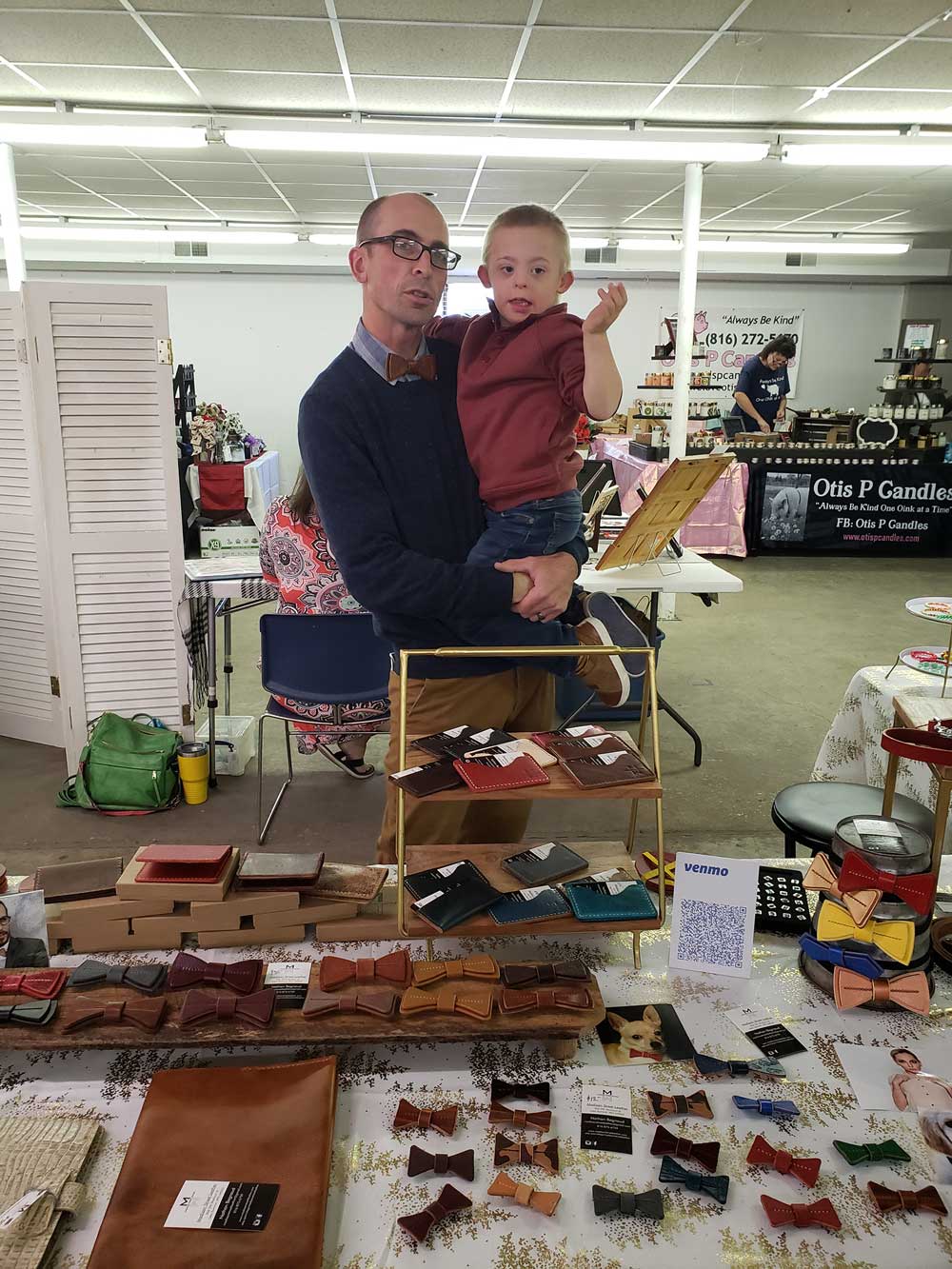 A big hit at the Holiday Hand-made Market was Nathan Begnaud and his family, representing Madison Street Leather. Begnaud, of Lee's Summit, MO, said he began crafting leather goods such as belts, tote bags, wallets, card holders and dog bow ties in order to help pay for open-heart surgery for his son, Max, 6.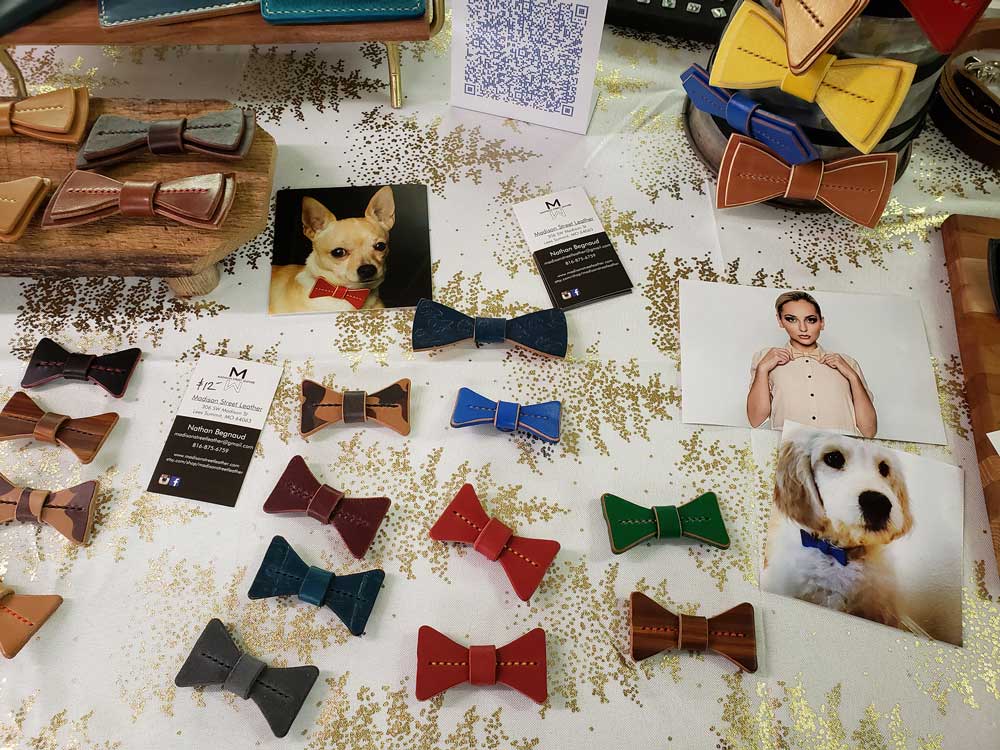 Participating merchants in this year's Holiday Open House and Handmade Market included the Greenwood Vintage Market, the Greenwood Mercantile, As Time Goes By, Big Creek Antiques, and The Porch Swing.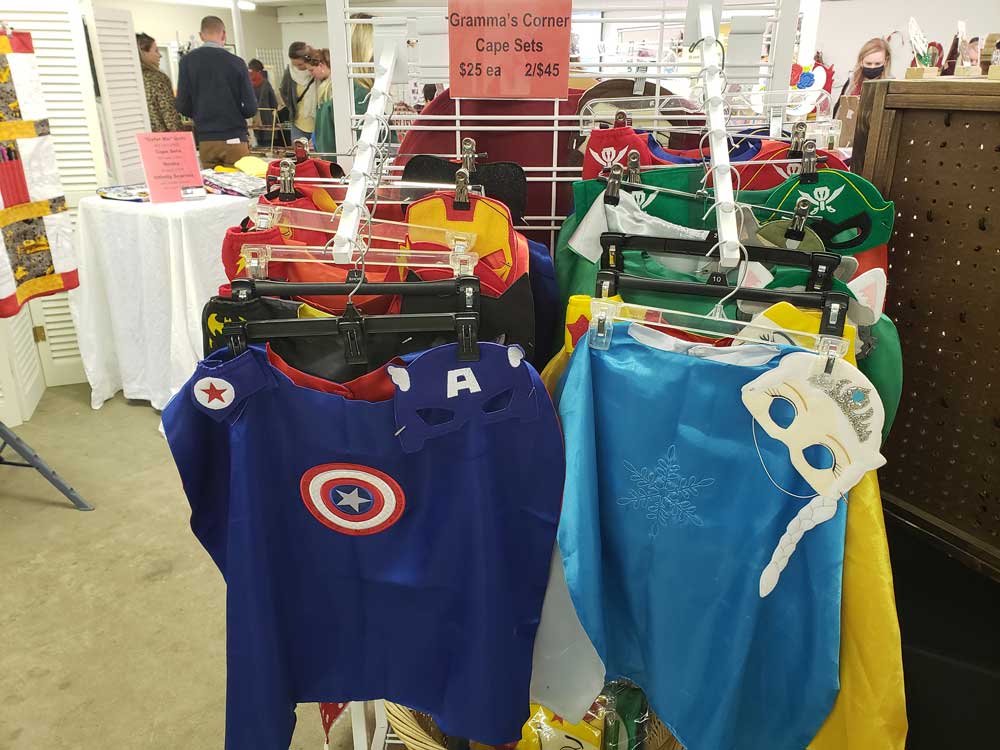 You don't have to spend a lot of money for your child to enjoy the look of his or her favorite characters, such as Captain America or Elsa from Disney's "Frozen." The costumes were among dozens from Oak Leaf Creations.
The event serves as a reminder to those searching for holiday gifts that Christmas does not need to be expensive, and giving a thoughtful gift that took time, creativity and dedication to craft will always be a much-appreciated and thoughtful gesture.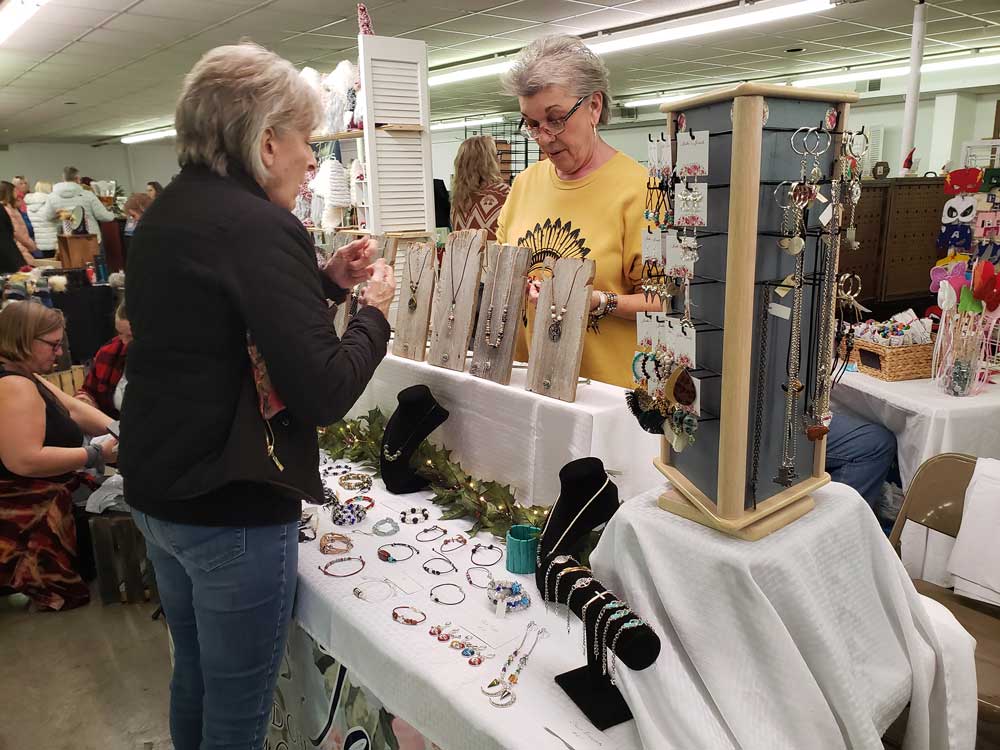 The Holiday Handmade Market gave local merchants an opportunity to meet and greet locals and visitors in search of a thoughtful, creative Christmas gift for a loved one.