Get your kicks at the Route 66 Festival
A celebration of the nation's Mother Road will bring thousands through Oklahoma this summer during the Route 66 Festival.
The seventh annual festival will take place in downtown Vinita on June 15-18. A centerpiece of the Route 66 Festival, a car show featuring classic automobiles, trucks, and motorcycles will take place, and the car show is sponsored by the Craig County Cruisers, a local organization of classic car enthusiasts.
A block party on Friday night gather friends old and new together with food trucks, children's activities, and music by honkeytonk band Whiskey Poet Society on site to feed all your senses. A carnival with rides and games also will be on site during the weekend, as well as food vendors and arts and crafts vendors.
In addition, the AAA Route 66 Road Fest will be held in Oklahoma City June 18-19 and in Tulsa June 25-26. Visit Route66RoadFest.com for details and tickets.
For more information on the Route 66 Festival, visit vinitaroute66festival.com. For information on the history of Route 66 itself, visit the National Historic Route 66 Federation at www.national66.org.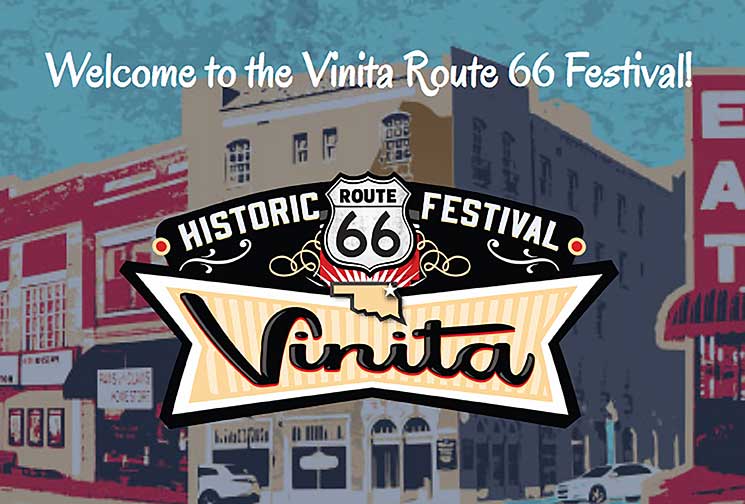 Route 66 Festival
A grand celebration of all things Route 66, the Route 66 Festival returns to Vinita, OK, June 15-18. (Image courtesy of vinitaroute66festival.com)