One festival in the town of Versailles has as its centerpiece that most simple of autumn fruits – the apple.
Designed to celebrate the fall apple harvest, the Versailles Olde Tyme Apple Festival will offer fun for the entire family, Oct. 2-3.
Included in the weekend's festivities is a classic car show, quilt show, arts and crafts booths, auction, fiddler's contest, golf tournament, and live music. And what would an apple festival be without crisp, red, sweet apples? Get your taste buds ready for an apple pie baking contest, one of the highlights of the event.
Dress your little ones in their Sunday finest for the Apple Dumplin', Apple Darlin' and Baby Dumpling Contests. Contestants must be 3 to 4 years of age as of the day of the contest; entry fees are $10 per child, and each child will be interviewed by a panel of judges. Only the first 15 girls entered in the contest, as well as the first 15 boys, will be interviewed. Contest winners will be announced before the conclusion of the festival.
For more information, visit www.versaillesapplefestival.org. The event is sponsored by the Versailles Chamber of Commerce.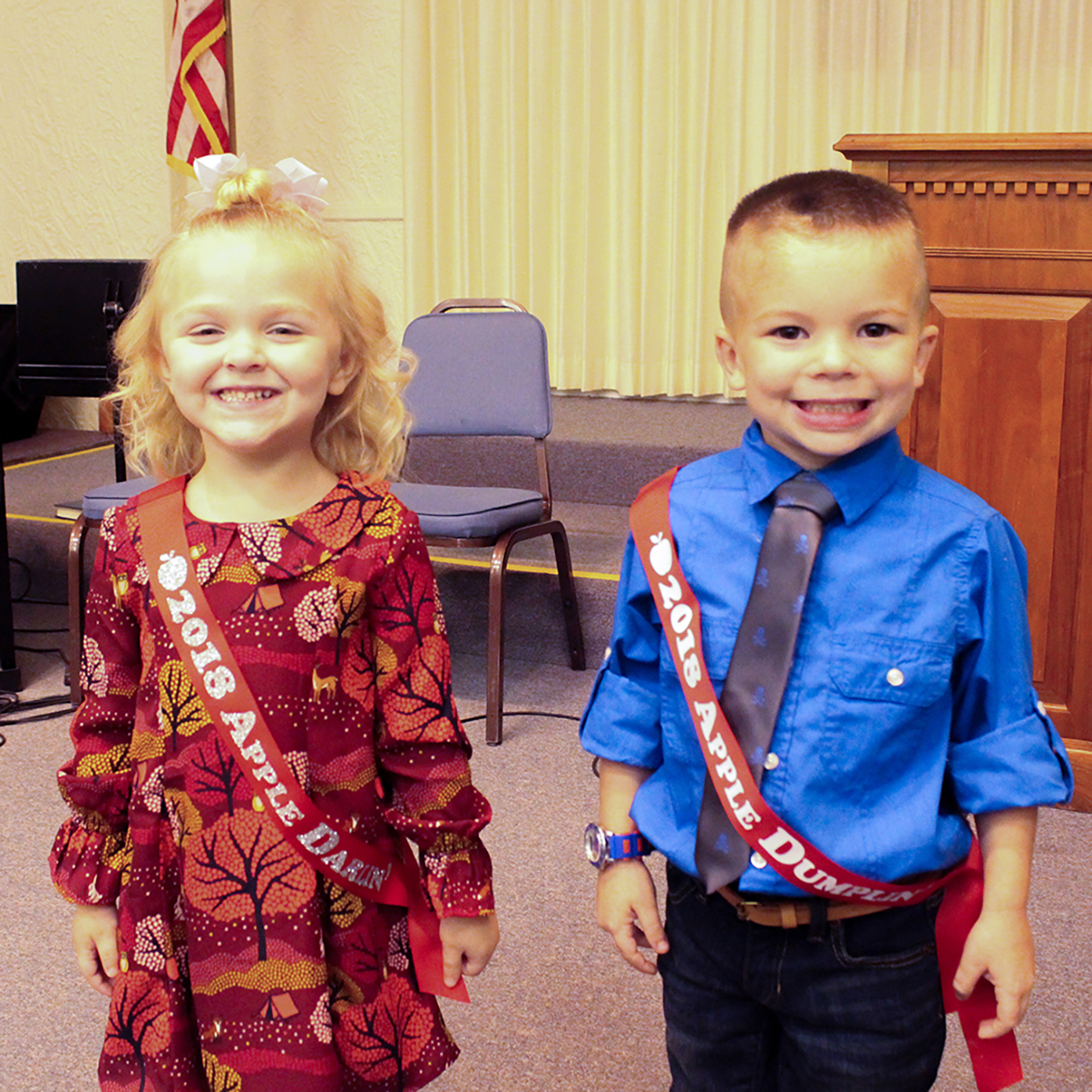 The winners of the Apple Dumplin' and Apple Darlin' Contest pose at the 2019 Versailles Olde Tyme Apple Festival. This year's contest is open to children between 3 and 4 years old. (Photo courtesy of The Versailles Chamber of Commerce)