Get a taste of the town at Bowling Green's Christmas shopping event
Craft lovers will marvel at the offerings at the annual Christmas in the Green shopping event, Nov. 16-18 at various locations throughout the town of Bowling Green.
Browse the wares of 15 local merchants selling everything from antiques to crafts, from home décor to sweet treats like chocolates. This year marks the event's 36th year.
Shop from 11 a.m. to 7 p.m. Thursday, Nov. 16 and Friday, Nov. 17, as well as from 8 a.m. to 4 p.m. Saturday, Nov. 18.
For more information, call 573-470-0040 or search "Christmas in the Green 2023" on Facebook.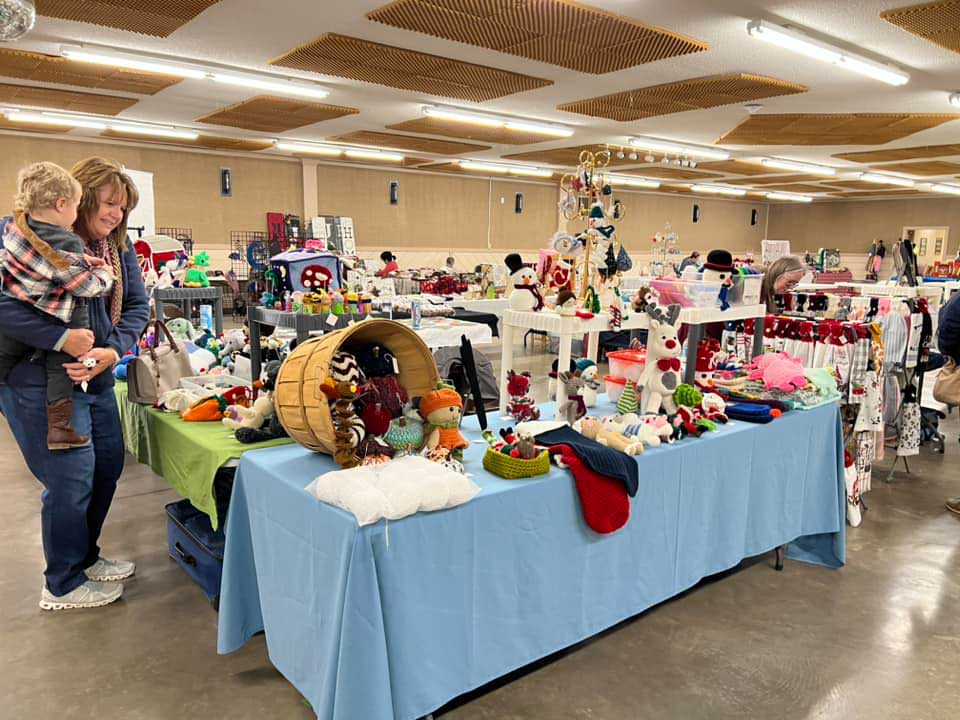 Christmas in the Green
A shopper browses craft tables at last year's Christmas in the Green event in Bowling Green, MO. This year's event will take place Nov. 16-18. (Image courtesy of Facebook)