Bring plenty of shopping bags to the Fall Fling Flea Market, Antique and Junk Festival, Nov. 6-7 at the Lancaster Events Center in Lincoln.
Depression glass, coins, old firearms, old advertising signs, furniture, vintage clothing and old toys will be up for grabs, being sold by more than 100 vendors from around the region.
Some vendors will even feature their own homemade treasures with which to pamper yourself or a loved one, such as bath bombs and spa products.
Come find that special treasure or perfect gift at one of the Midwest's largest shows. Call 402-505-6234 for more information.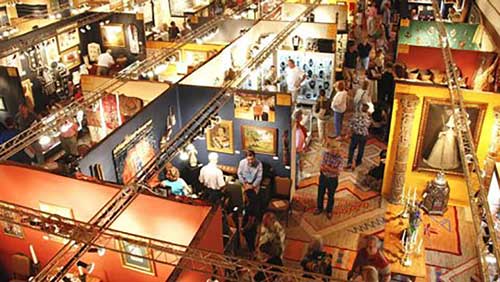 The Lancaster Events Center in Lincoln, NE, will be the site of the Fall Fling Flea Market, Antique and Junk Festival, Nov. 6-7. (photo courtesy of Lincoln Convention and Visitors Bureau)