Explore the highways and byways of Nebraska during Bargain Buyway
If you're looking to get out of the house and hit the road for a short road trip, look no further than the annual Bargain Buyway sale, taking place April 22-24 in throughout North Central Nebraska.
Hailed as "the ultimate road trip," the event will send you through 27 communities along a 250-mile stretch of the state. Vendors and merchants in towns along the route will have everything to complete your treasure hunt – antiques, tools, old machinery, books, crafts, woodworks, quilts, rugs, and, of course, lots of food.
Two of the primary goals of Bargain Buyway is to encourage tourism in the state in general and to highlight small towns in Nebraska specifically.
"We not only have beautiful country – we have very talented people," the event's website reads. "It is important for our small communities to promote themselves. We have so much to offer, but not many ways to get people to our area."
Bargain Buyway's website includes contact information for event organizers in each of the towns represented, as well as a list of hotels and lodging along the route.
For more information, visit www.bargainbuyway.com, call Gary and Diane Ober at 402-893-2880.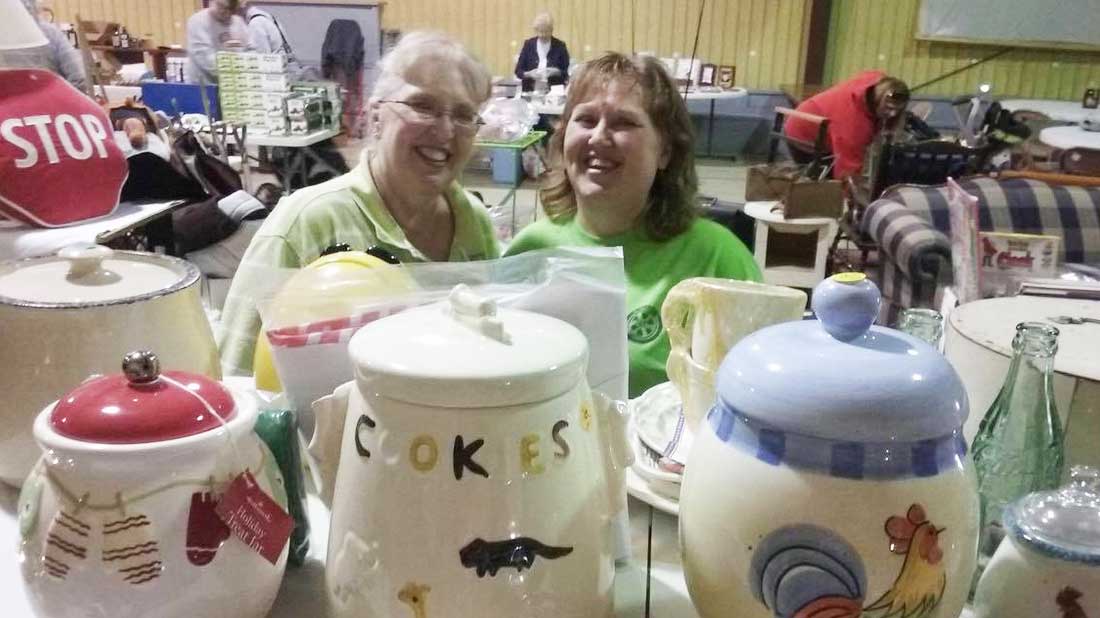 Bargain Buyway Nebraska
Diane Ober (left) and her daughter Lisa Macke greet shoppers among their items for sale in Antelope County's Royal Auditorium at the 2016 Bargain Buyway throughout Northeast Nebraska. Ober and her husband Gary are the founders of the event. (Photo courtesy of myantelopecountynews.com)