Old laundry items are popular collectibles
Would you pay $149 for a wood-and-glass washboard made in the 1940s? How about a 1920s old clothes wringer priced at $114? Such items are finding their way into restaurants and homes as decorative objects.
Collecting old laundry items seriously began 10 years ago. Items were bargain priced. These days' prices depend on where you find them.
One of the most popular items is the washboard. They were made of so many materials and sizes that a collection could decorate and entire wall. Even potters like Bennington made washboards in the 19th century, as did others, using a brown or mottled Rockingham glaze. As rarities, collectors are willing to pay several hundred dollars for one.
Late 19th-century washboards were colorful with advertising filling the space above the soap tray. During that time, washboards were also made of yellowware and framed in pine. A real discovery would be an early washboard with a folk art carving or painting.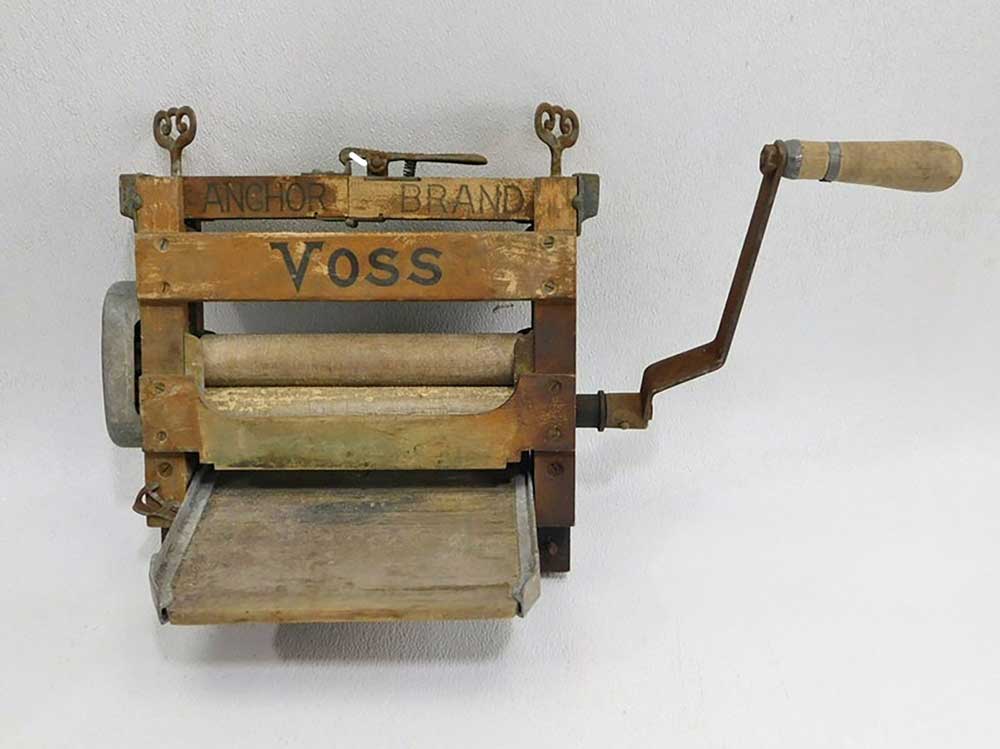 A 1920s clothes wringer. (Image courtesy of 3plusDog)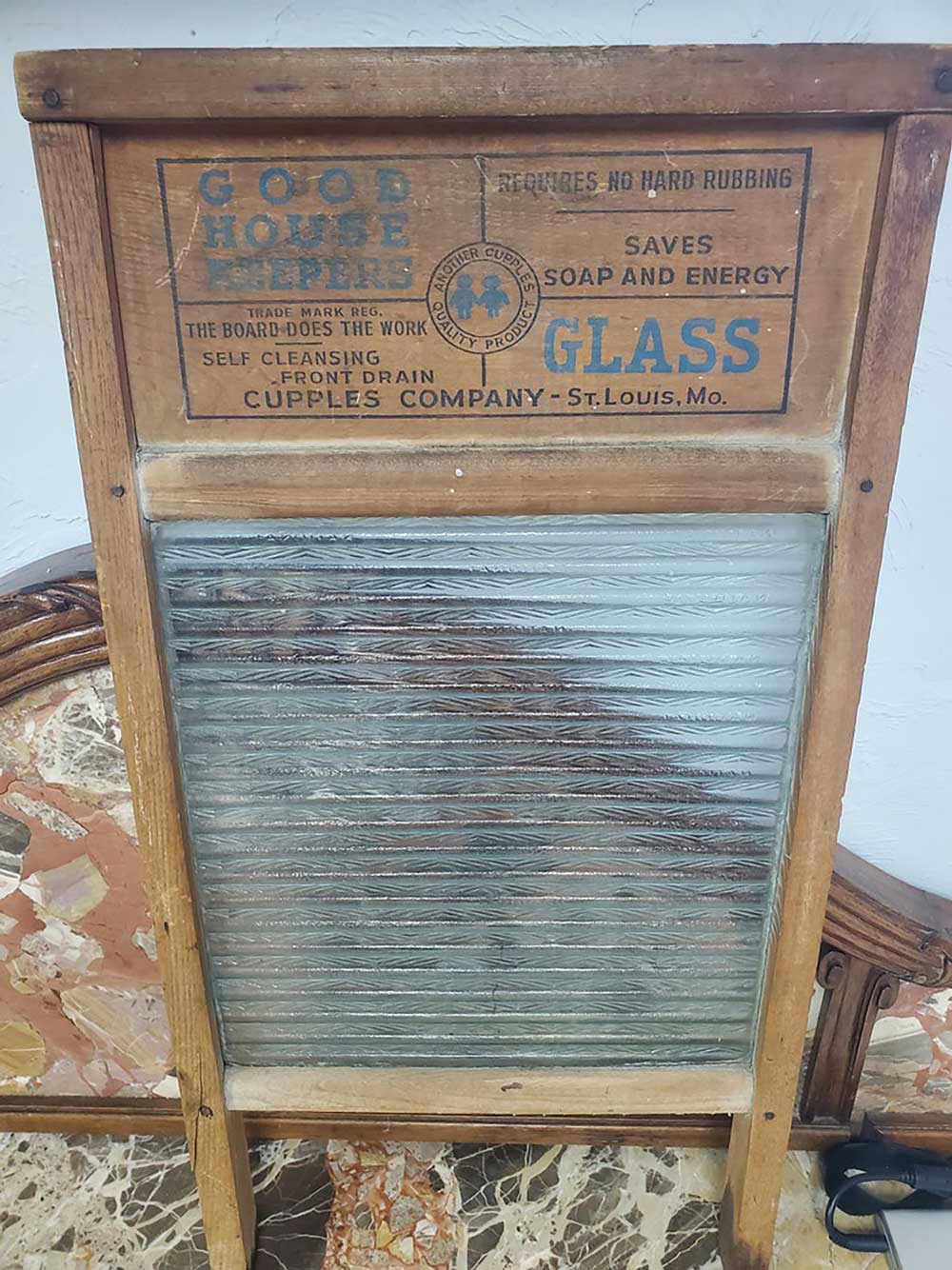 A washboard made of wood and glass. (Image courtesy of Laura's Five-Star Jewelry)
Vintage washboards are popular and can cost as little as $20. Among them were those of glass, copper, wood, tin, cast iron and ribbed glass in a herringbone pattern.
When you can find them, salesmen's samples from washboards to mangles are pricey. The mangles are small, made of wood and iron.
 Old irons can make great doorstops or paperweights. Who would think wringers from the early 20th century are serious collectibles? Collectors search for those with makers' marks still intact and in various forms.
You can't have laundry collectibles without old boxes that once contained Staley's starch and early soap flakes. Put on a shelf, they can be almost as interesting as a Currier and Ives print. Other popular items include magazine ads featuring laundry items and hung as art.
Don't forget clothes pins. You'd be amazed at the variety made from the mid 19th century. Rarest and most expensive are Shaker clothes pins.
CLUES:
CLUES: There are reproductions of 20th-century washboards with printed advertising labels. Look for a tiny "copyright" number. Buy only items in good condition.
Anne Gilbert has been self-syndicating THE ANTIQUE DETECTIVE to such papers as the Chicago Sun-Times and the Miami Herald since 1983. She has authored nine books on antiques, collectibles, and art and appeared on national TV. She has done appraisals for museums and private individuals.