Cruise on into Springfield for the annual Birthplace of Route 66 Festival
Springfield's Birthplace of Route 66 Festival is back Aug. 10-12 with some new features and all of the same old fun attendees have come to expect from the annual event.
This year's event will include a talent search competition. Singers, songwriters and dancers ages 18 and older are encouraged to register. Registration and official rules are online at www.route66festivalsgf.com/talent. The deadline to register is July 7.
A full lineup of activities will keep attendees busy with plenty of fun. A car show, parade, raffles, poker run, vendor village, and lots of live music, including the Emerald City Band and Tommy DeCarlo.
Organizers of the festival are already hard at work preparing for the 100th anniversary of the Mother Road in 2026. Keep an eye on future issues of Discover Vintage America for more information.
For more information about this year's Birthplace of Route 66 Festival, visit www.route66festivalsgf.com.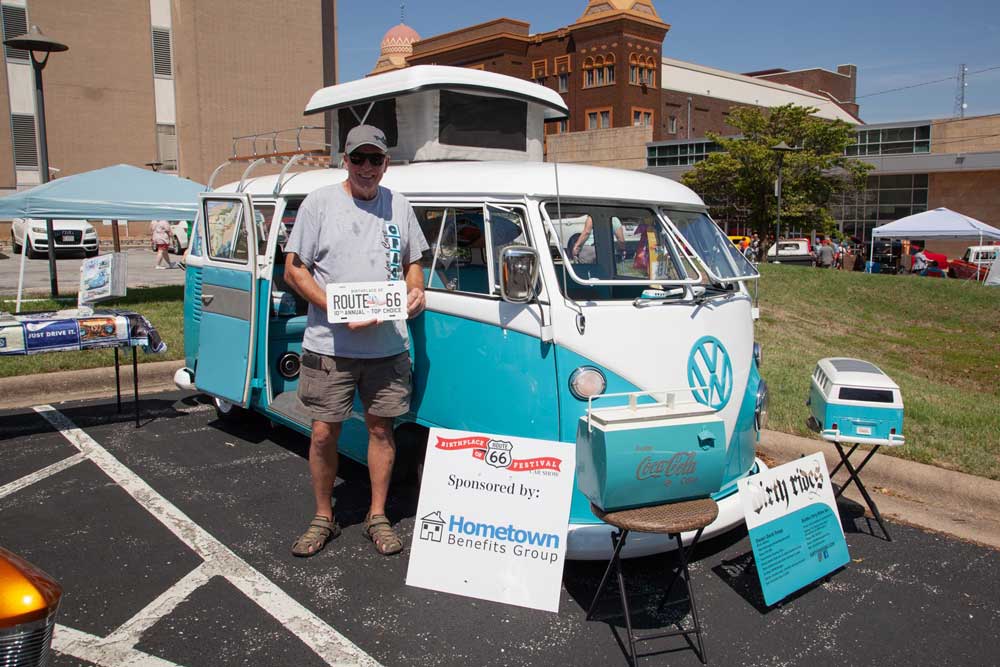 Route 66
One of the winners of last year's Birthplace of Route 66 Festival car show contest, David Snapp, poses with his 1966 Volkswagen van. This year's festival will take place in Springfield, MO, Aug. 10-12. (Image courtesy of Facebook)