Create memories for Mom with classes at Tammi Sue's
A trio of upcoming classes at Tammi Sue's Upcycle Mercantile in Buckner will teach you how to make the perfect Mother's Day gift for your mother or another special mom in your life.
The fun begins on Saturday, May 6, with a course on how to make your own broken china jewelry. Attendees will learn how to cut, grind and assemble a necklace or bracelet using their own family china – stay for the tea party, too. The class is limited to 15 participants and costs $35.
The fun continues on Thursday, May 11, with a Mother's Day candle making class. Like the course on china, the candle making course is limited to 15 attendees; it costs $20. Finally, come create your own charcuterie board complete with fresh flowers and food on Friday, May 12. Limited to 15 people, the class costs $45. Register at www.tammisues.com.
In addition to selling items both old, new and upcycled, Tammi Sue's also creates signs, tumblers, and spirit wear like customized t-shirts and sweatshirts for school teams and organizations. For more information, visit the store's website or e-mail tskrones@gmail.com.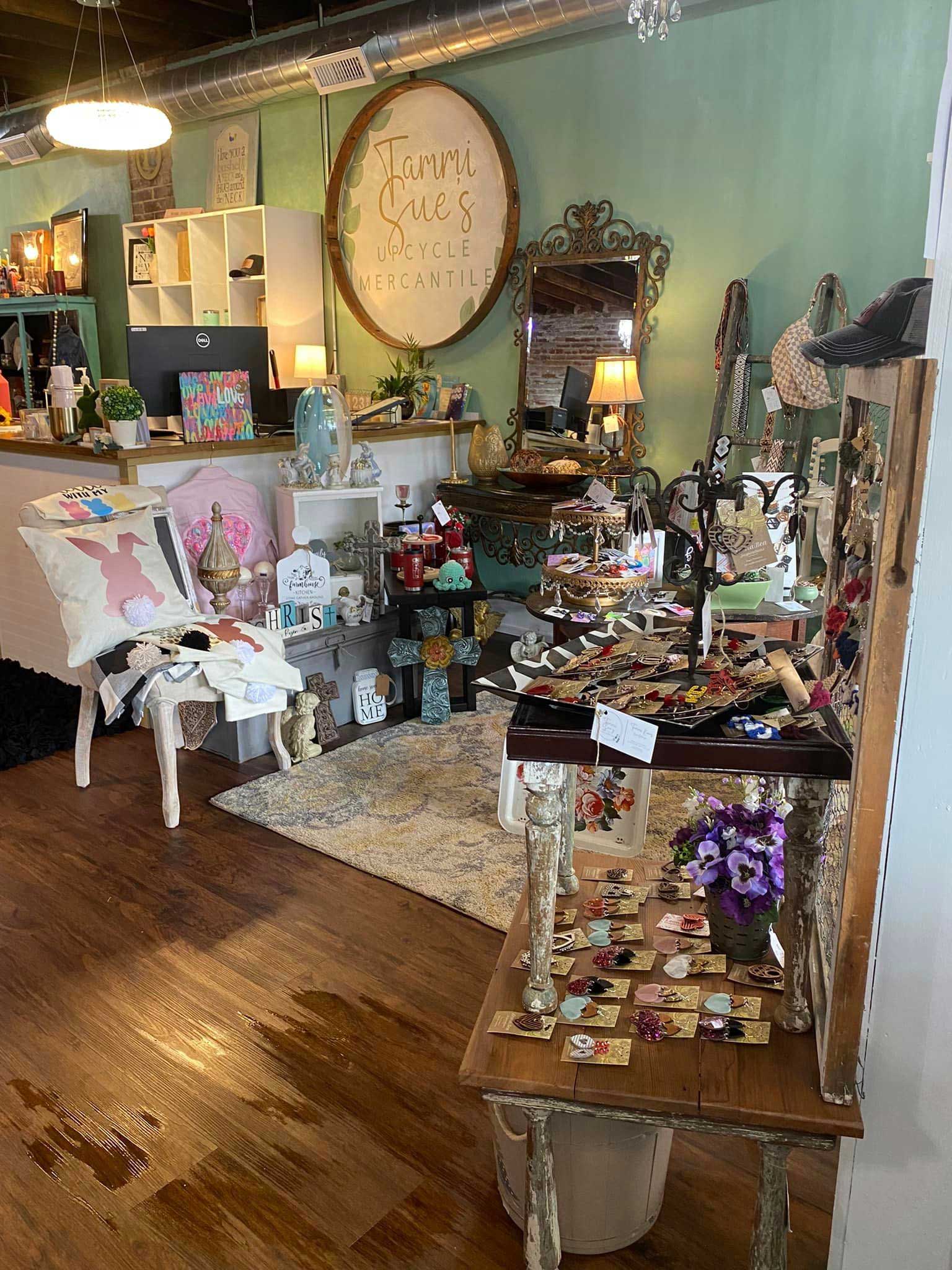 Crafted gifts for Mom
Give the gift of thoughtfully crafted gifts for Mom at one of Tammi Sue's Upcycle Mercantile in Buckner, MO, this month. (Image courtesy of Facebook.com/Tammi Sue's, LLC)