(Image courtesy of Classic Media)
It's a date!
Celebrate your love with these old-fashioned date ideas
With the arrival of Valentine's Day comes a certain anxiety, whether you're heading out for a first date with a new love interest or you're planning a day of romance with your beloved, longtime spouse. How do you craft the perfect date? How do you keep it fresh and avoid the same ol', same ol'?
According to the National Restaurant Association, Valentine's Day is the second busiest day of the year for the restaurant industry – behind only Mother's Day. This year, the organization estimates that a quarter of all Americans will celebrate Valentine's Day sitting in a restaurant.
You and your date don't have to be among that number. In fact, cliché date destinations and activities can best be avoided by thinking of the types of dates that your parents and grandparents might have enjoyed. These ideas are among many that will allow for more creative, old-fashioned celebrations of the day of love, or just a regular date night…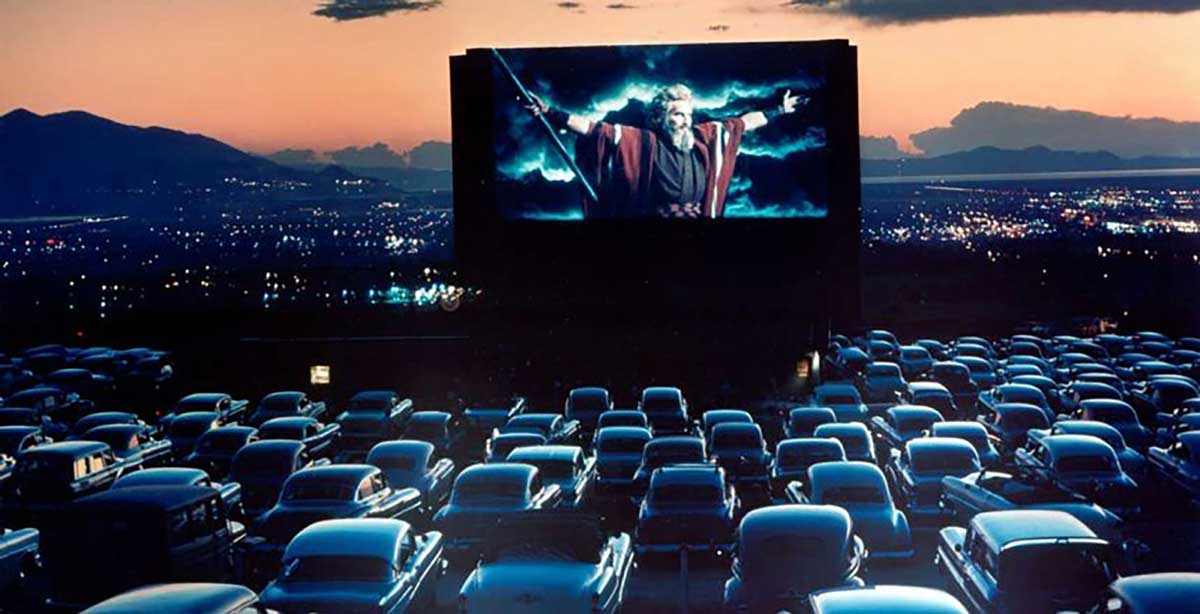 Catch a Flick at the Drive-In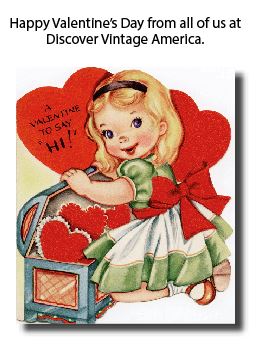 Catch a flick at a local drive-in movie theater
Though their numbers have dwindled in recent years, drive-in theaters are still a draw for those who want to enjoy a movie on the big screen in comfort. According to U.S. News and World Report, there are just a little more than 300 drive-ins left in the United States. Regionally, Illinois boasts the most drive-in theaters with 11 still operating. Missouri has nine, Oklahoma has six, Kansas has five, Iowa has four, and Arkansas and Nebraska both have three.
Most drive-ins are currently in the process of preparing for the opening of their 2023 season (most drive-in theater seasons take place in early spring and last throughout mid-fall. Though they won't be open quite yet for Valentine's Day, you can plan now to visit locations such as the Boulevard Drive-In in Kansas City, KS, or the Sunset Drive-In in Aurora, MO.
Glide into Valentine's Day at a roller skating or ice skating rink
Enjoy the last vestiges of the winter season for Valentine's Day – ice skating rinks will still be open for you and your date.
In the Kansas City metro area, at least two locations can be found amid plenty of shopping options – Park Place in Leawood and the Crown Center Ice Terrace on the Missouri side of the state line, now celebrating its 50th year of operations.
If you'd rather stay inside and shake your groove thing to some vintage tunes, roller skating might be more your speed.
"Once considered an old-fashioned activity, roller skating is having a moment," according to an August 2020 article published in The Huffington Post. "There's something inherently cool about roller skating: the knee-high socks, the dangerously short shorts, the retro vibe that harkens back to diners and disco."
The pastime, once declining in popularity, has seen a renaissance in recent years for "kids" of all ages.
"It's the closest feeling to flying," one California-based skater said in the article. "It's really great to just tune out the world and it's good for your mental and physical health."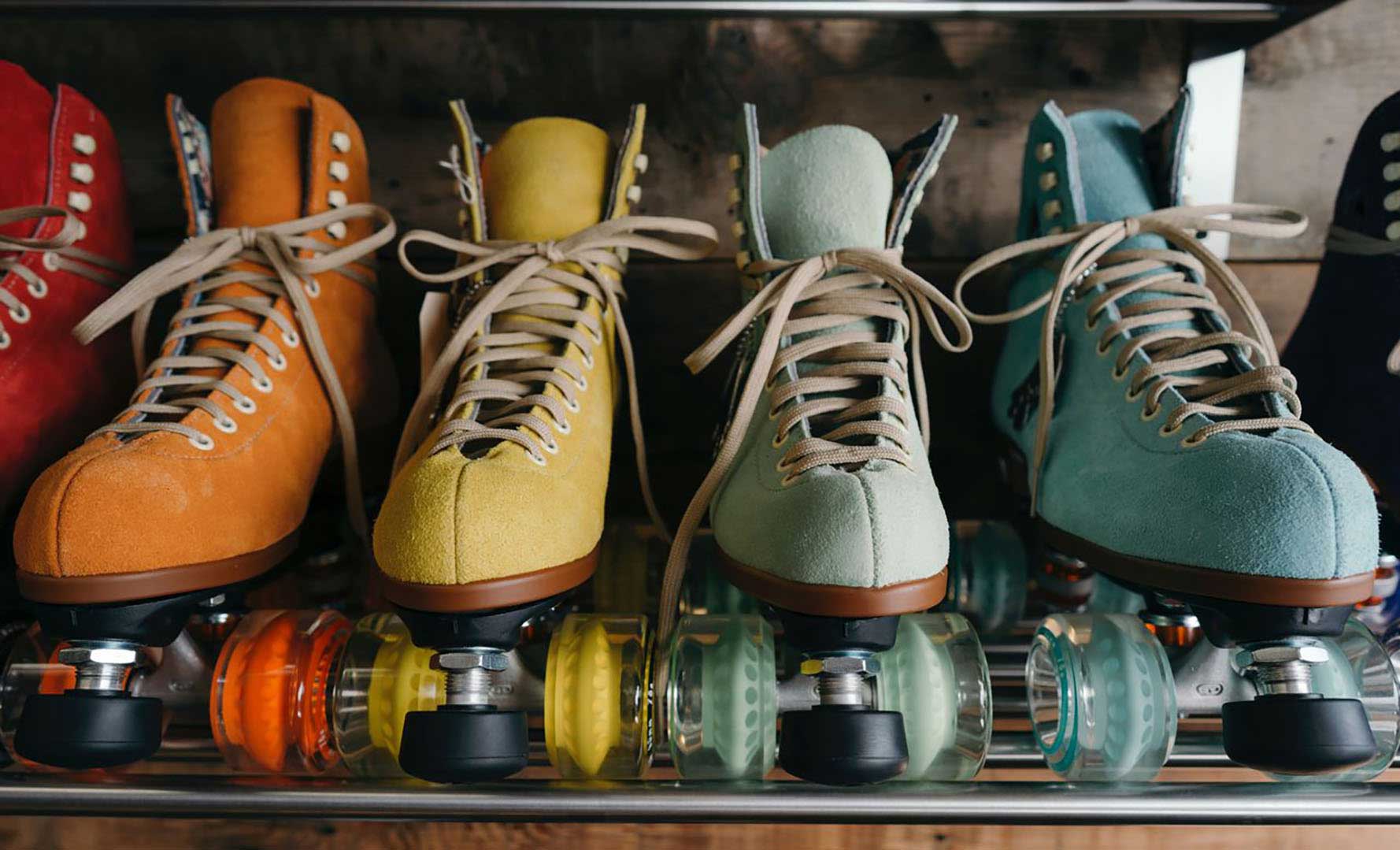 A roller rink
A roller rink is a great place to get any date started on the right foot. (Image of AL.com)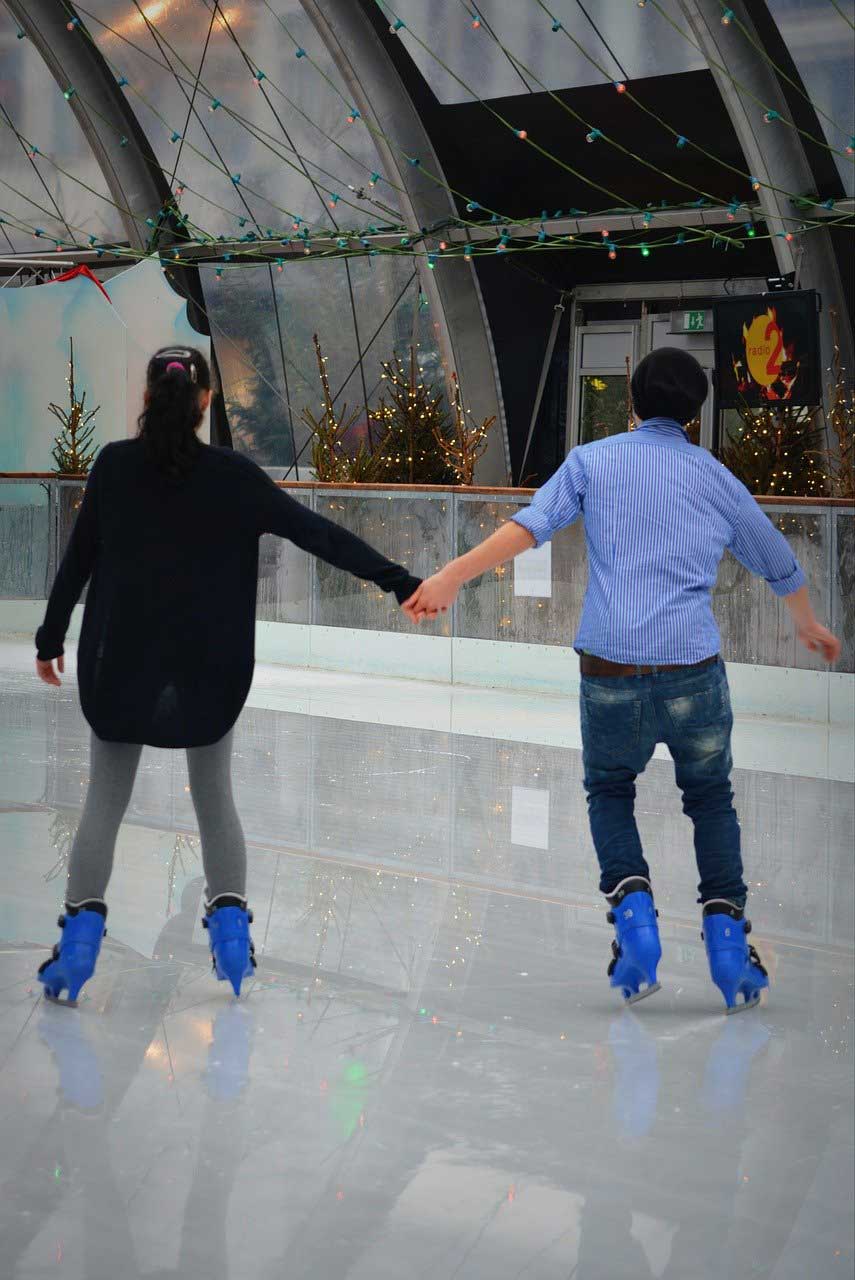 Taking your date ice skating
Taking your date ice skating is the perfect date activity for a unique Valentine's Day, but be sure to hold on tight if you're a newbie. (Image courtesy of 101 Creative Dates)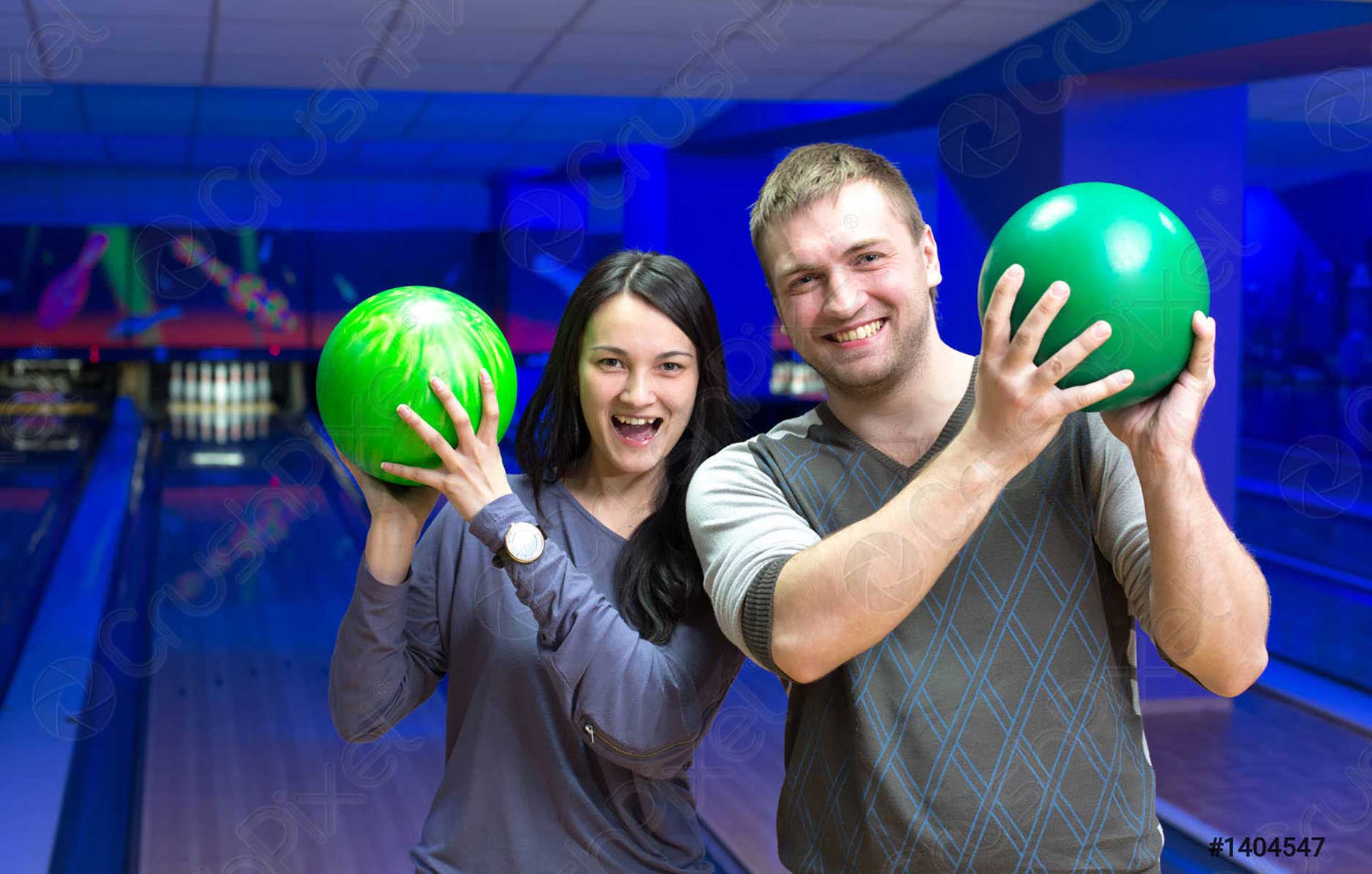 Going on a bowling
Going on a bowling date offers friendly competition and a little exercise, all in one fun activity. (Image courtesy of Crushpixel)
Gutterball! Give bowling a try
Maybe you remember going with your parents on their weekly bowling league meets. Maybe you want to impress your date by masterfully taking down a 7-10 split. Perhaps a little from column A, a little from column B.
Whatever your reason, bowling isn't just an exercise in friendly competition; it's a way to bond with your date as you get moving during a low-impact activity. Don't forget the beer and nachos – and bring your quarters for the vintage arcade games at the bowling alley, too. If you want to add some friends to your date night, bring another like-minded couple along for a fun, cost-effective couples date.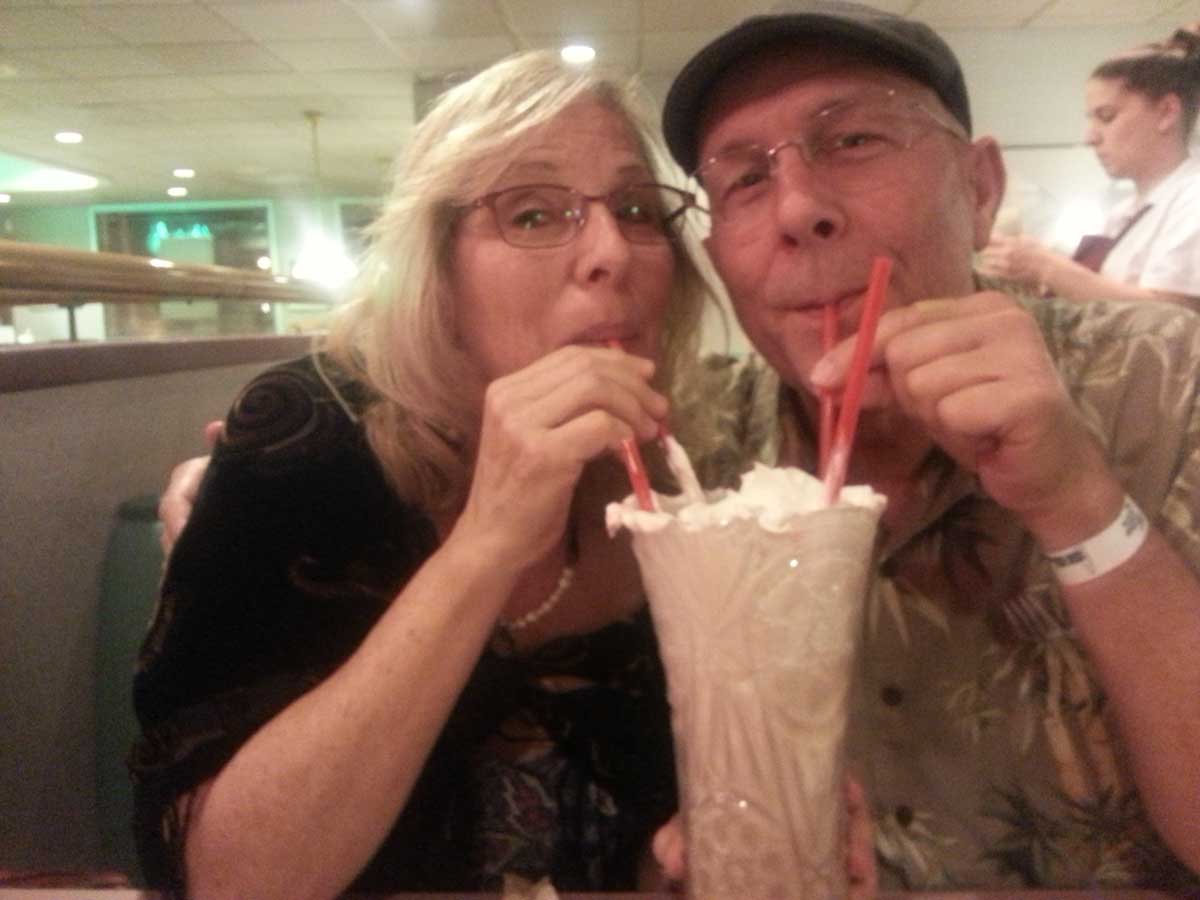 Sharing a milkshake
Sharing a milkshake is always fun, even for the older crowd! Discover Vintage America publisher Patti Klinge and her now-husband Brian Pollmiller enjoy sharing a date night treat at Winsteads, a retro diner in Kansas City, MO. (Image courtesy of Patti Klinge)
Two straws, please
It might sound corny, but forgoing the ice cream sundae and buying a milkshake at your favorite ice cream shop to enjoy with your date is a classic symbol of love. If you can, be sure to skip the big-box ice creameries like Baskin-Robbins and opt instead for a smaller mom-and-pop stop.
One place in Parkville, MO, even allows you to shop while you sip – Old Town Sweets and Antiques serves up big scoops of every ice cream flavor imaginable, nestled within a store where you can browse shelves of vintage items and collectibles. Think of it as a two-for-one date that is sure to be a big hit.
And Oklahomans and Kansans alike are known to frequent Braum's Ice Cream and Dairy Store in Emporia. Family-owned since 1968, the first location was opened in Oklahoma City; the Braum family opened their Emporia, KS, store in 1994, with a second location that opened its doors in 2010.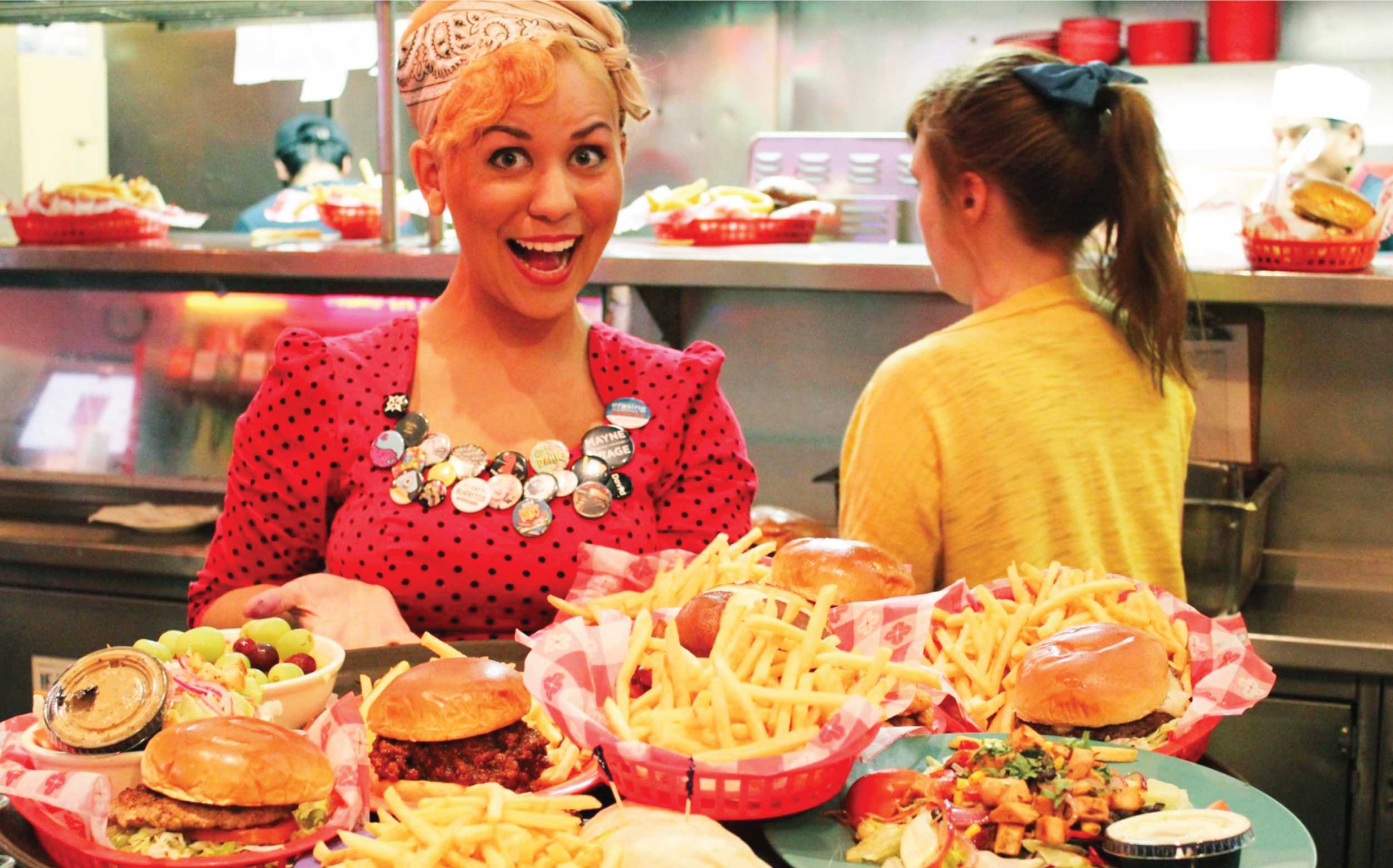 Ordered the burger and fries
You may have ordered the burger and fries, but you're getting the snark for free at Ed Debevic's in Chicago. (Image courtesy of Eater Chicago)
…Or grab a bite at a themed diner
Remember when I said to avoid restaurants on Valentine's Day? Well, if you do decide to take your chances, keep themed diners in mind. Nostalgia for the 1950s – that era of jukeboxes, neon lights and poodle skirts – is big business in restaurants, and one of the most well-known is Ed Debevic's in Chicago. Take your date here only if he or she shares your love of snark – the staff at the retro-themed diner are known for their snide comments and rude behavior to patrons. Don't take it personally; it's all part of the act. If you don't want your burger and fries with a side order of sass, you can chow down at Dove's Luncheonette (also in Chicago).
"Inspired by mid-century diners, Dove's in Chicago's Wicker Park shows retro design and contemporary cuisine are a perfect marriage," according to a post titled "The Best Retro Diner in Every State" on the blog LoveFood.com. "The wood paneling, brown tile floor, counter stools and soundtrack of Chicago soul and blues conjure a distinctly vintage vibe, while the menu is modern Tex-Mex and diner food. Expect fried chicken and mac and cheese alongside pozole rojo (a Mexican pork stew), tacos, chile relleno (battered, stuffed peppers) and mezcal cocktails that pack a punch."
Shared interest in vintage collectibles
If you and your date have a shared interest in vintage collectibles, find your nearest antique store and get to shopping. (Image courtesy of Astoria River Walk)
When all else fails, just "go parking"
Ready to take your date to the next level? Drive your car up to a nice, secluded spot in town with a beautiful view of the city and just talk (or lock lips, if you're both so inclined).
"Basically, all you have to do is find a nice secluded spot on a hill or overlooking the water, and then make-out after parking your car there," Thought Catalog's Holly Riordan writes. "It's what your ancestors did." Well, no arguing there!
These ideas from days gone by will ensure your Valentine's Day won't be a snore, and they're sure to bring you and your romantic partner closer together and get those sparks flying. Let Cupid take things from there.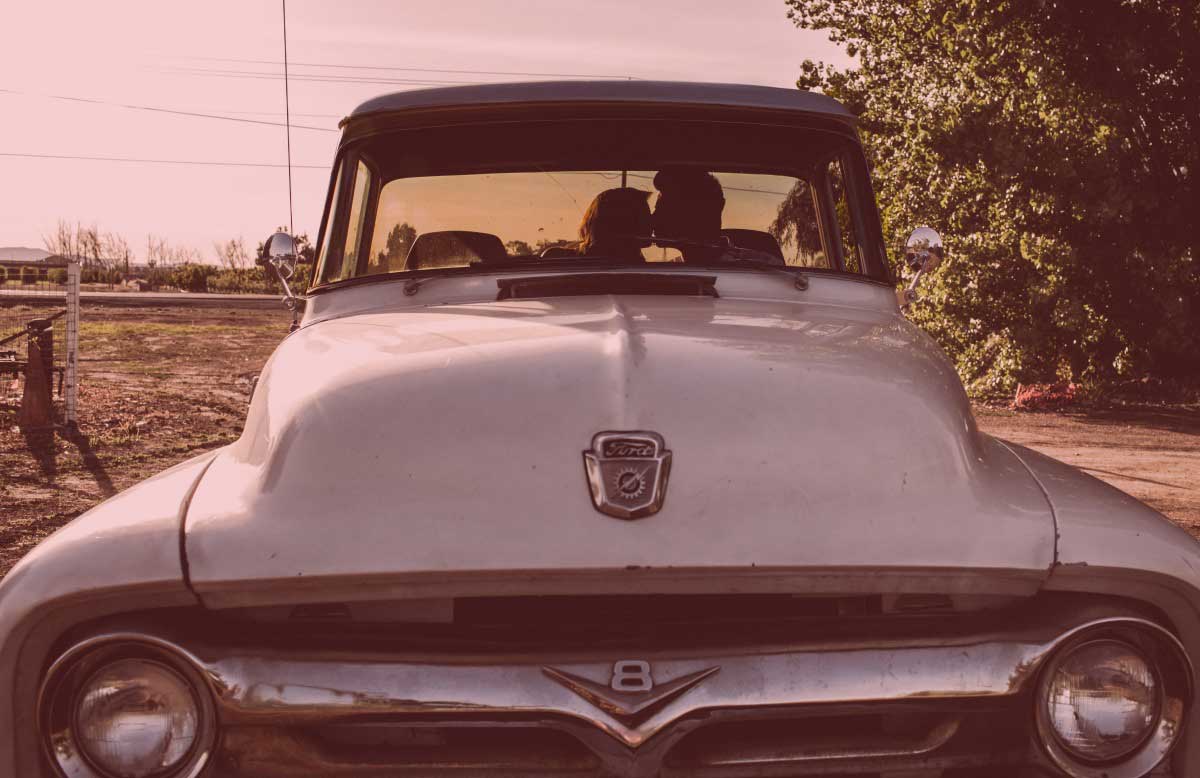 Watching the "submarine races"
What's more fun than watching the "submarine races" (wink-wink)? (Image courtesy of PxHere)