Celebrate an old-fashioned Christmas in Lindsborg
A cherished annual tradition will return to Lindsborg with the arrival of the Saint Lucia Festival on Dec. 10.
The town, nicknamed "Little Sweden' will mark the Swedish holiday, which centers around a Swedish folklore tale about a white-robed figure with a red sash and green-wreathed head adorned with candles who saved a village from starvation and delivered hope.
Lindsborg's own festival will include traditional Swedish folk dancing, live music, traditional songs sung both in Swedish and English, and the coronation of the high school's Saint Lucia. Most events will take place at Bethany Lutheran Church; the festival is sponsored by the Lindsborg Convention and Visitors Bureau.
For more information, call 785-227-8687 or e-mail travelinfo@lindsborgcity.org.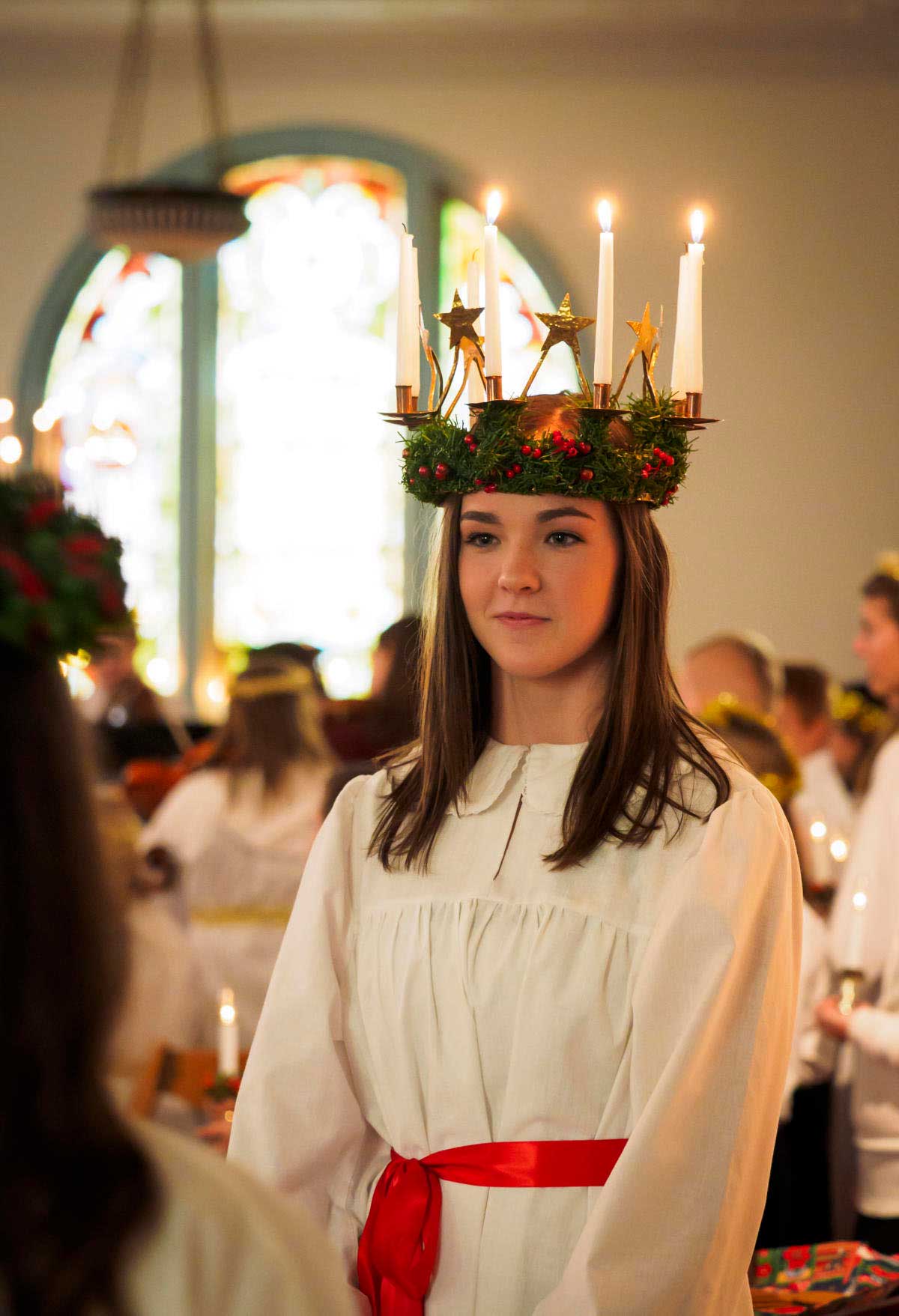 Saint Lucia Festival
The highlight of the annual Saint Lucia Festival in Lindsborg, KS, is the crowning of the high school's Saint Lucia. This year's festival takes place Dec. 10. (image courtesy of the Lindsborg Convention and Visitors Bureau)