"Cabbage Patch Kids Collectibles"
The birth of the Cabbage Patch Kids craze in 1983 changed the doll industry forever – and made a veritable mint for Coleco, the company that produced the dolls.
But, as author Jan Lindenberger points out in her book "Cabbage Patch Kids Collectibles," there was far more to the brand than the dolls themselves. Much like other pop culture fads of the 1980s, the dolls gave rise to a multi-million-dollar merchandising market for the children who had "adopted" their very own Cabbage Patch Kid.
The year 1984 saw a huge influx of Cabbage Patch Kid collectibles into markets worldwide, with items such as sleepwear, books, and apparel contributing to the more than $2 billion in retail sales around the globe for the Cabbage Patch brand.
Collectors of Cabbage Patch Kid items will enjoy this treasure trove of items, which run the gamut from doll furniture, miniatures, games, jewelry, and even school supplies. These items are presented in hundreds of stunning color photos that will have you reminiscing about your own days as a Cabbage Patch Kid "parent."
In addition to Lindenberger's guide to collectibles, the author has published two additional books on the dolls, broken down by decade: "Encyclopedia of Cabbage Patch Kids: The 1980s" and "Encyclopedia of Cabbage Patch Kids: The 1990s." Both volumes are available for purchase through the publisher's website.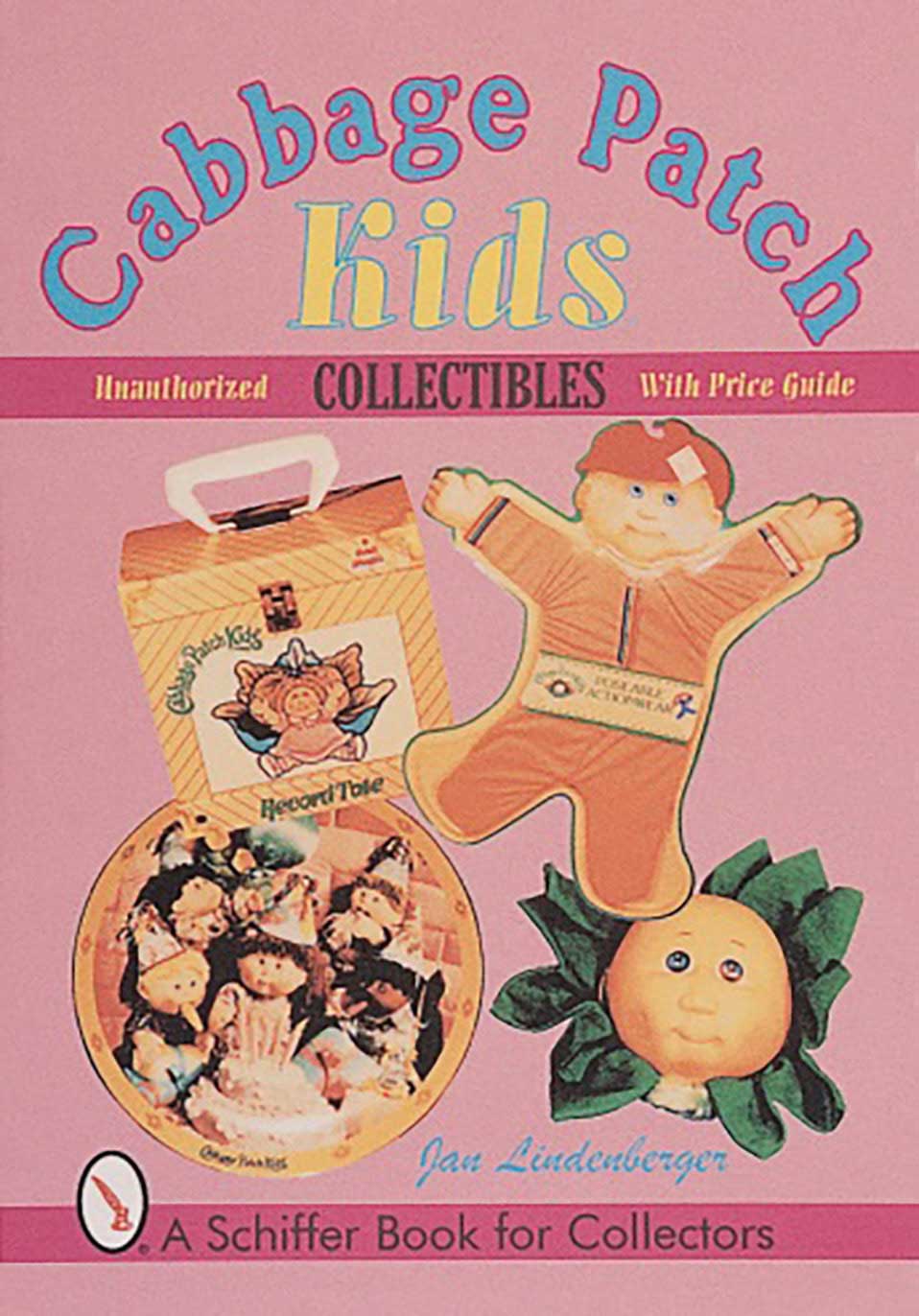 About the author
Jan Lindenberger resides in Colorado Springs, CO, but she is originally from Erie, PA, where she first became a lover of antiques and, in 1972, an antique dealer. She has authored more than 30 books with Schiffer Publishing.
About the publisher
A family-owned, independent publisher of high-quality nonfiction books since 1974, Schiffer has published thousands of titles on the diverse subjects that fuel our readers' passion. From our traditional subjects of antiques and collectibles, arts and crafts, and military history, Schiffer has expanded its catalog to publish books on contemporary art and artists; architecture and design; food and entertaining; the metaphysical, paranormal, and folklore; and pop and fringe culture, as well as books for children.
Schiffer Publishing is located in Atglen, PA. Website: www.schifferbooks.com.
Size: 6" x 9", 587 color photographs, price guide, 160 pages, ISBN13: 9780764308352
binding: soft cover, price: $16.95