The sweet story of gingerbread men
Run! Run!
As fast as you can.
You can't catch me,
I'm the gingerbread man!
The late author Jamie Gilson's famous rhyme about this cute confection has been recited in elementary schools since its publication in 1981, but Christmas revelers with a sweet tooth have been eating gingerbread men for centuries.
Gingerbread
Gingerbread started as small cakes with honey – they didn't contain ginger and they weren't considered a type of bread. Historians believe the honeycakes were invented by the ancient Greeks or Romans, according to a Dec. 22, 2018, article on Time.com. A recipe for "gingerbread" in a 15th-century English cookbook had a chewy consistency, not unlike toffee. The recipe read, in part: "Take a quart of honey and seethe it and skin it clean. Rake saffron and powdered pepper and throw them on the honey. Take grated bread and moisten it. Combine honey with spices. Add cinnamon and cloves and make them into squares. If you want it to be red, color it with red sandalwood."
Cookies in little men's shapes
The cookies have been shaped like little men since the reign of Britain's Queen Elizabeth I in the 1500s. The queen had in her employ a royal gingerbread maker, who baked the cookies meant to represent members of Queen Elizabeth's court. He then served the cookies at Her Majesty's elaborate royal dinners. By the end of the century, bakers began using sugar in gingerbread instead of honey.
According to the Time article, around the same time, some who practiced folk medicine gave out cookies to young ladies in their village.
"If they could get the man of their choice to eat the gingerbread man that had been made for them, the idea was the man would then fall in love with the young woman," Carole Levin, a historian with the University of Nebraska-Lincoln, says in the article.
According to another historian, Michael Krondl, gingerbread began to be associated with the Christmas season because of the belief that the cookie's spices heat you up throughout the winter months.
By the 1700s, bakers began to add butter and cream to gingerbread recipes, and thus, the cookie started to resemble the gingerbread we know and love today.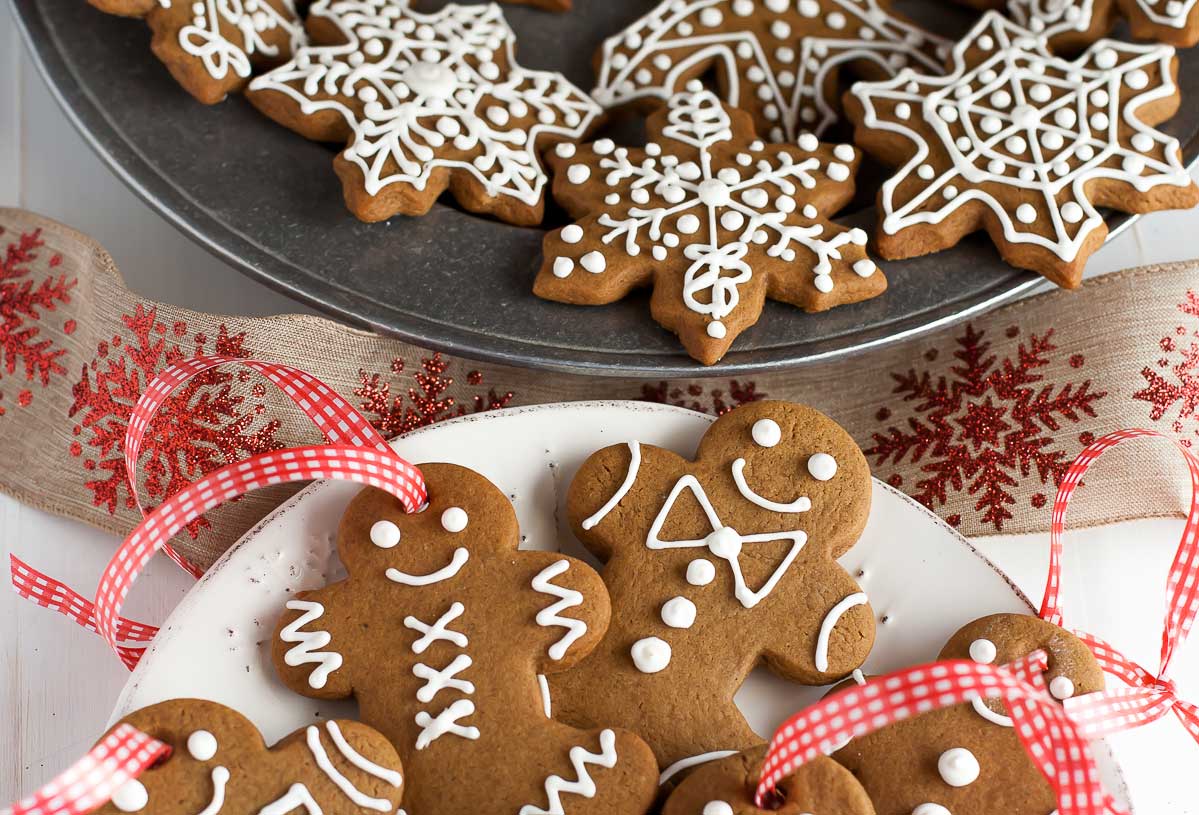 Gingerbread cookies
Gingerbread cookies are the quintessential Christmas treat, and they've existed in some form since the ancient world. (Image courtesy of Country Cupboard Cookies)
Gingerbread houses
And who can discuss gingerbread men without a mention of gingerbread houses? According to the queen of homemaking, Martha Stewart, they are likely inspired by the tale of Hansel and Gretel, written by the Brothers Grimm in the early 1800s and which included a wicked witch's house made of candy and cookies.
Gingerbread houses became popular around the same time thanks to German immigrants in America, who decorated their Christmas trees with gingerbread.
Today, of course, you can buy gingerbread house kits from your local grocer or merchant, allowing you to customize your delectable creation with your own holiday spirit.
News release provided by Tom Snyder of the St. Louis Gateway Postcard Club.
Contact Tom at 618-531-4189 or the.snyders@charter.net​