History will come alive – along with a few ghouls and zombies – at Stuhr Museum of the Prairie Pioneer's All Hallows' event, Oct. 8-9 in Grand Island.
Visitors will start their evening with frightful scenes in the museum's family arbor, where kids will receive a bag full of candy and coupons from local businesses. Then, it's off to Railroad Town, an historic town on the museum's grounds, which recreates the lives of everyday citizens in 1891, including farmers, blacksmiths and tinsmiths. Catch a ghost story or two in front of the Lesher House, and then participate in a costume parade as it winds its way through Railroad Town.
The museum is promoting the event as suitable for younger children.
Stuhr Musuem is located at 3133 W. U.S. Highway 34. For more information, call 308-385-5316 or visit www.stuhrmuseum.org.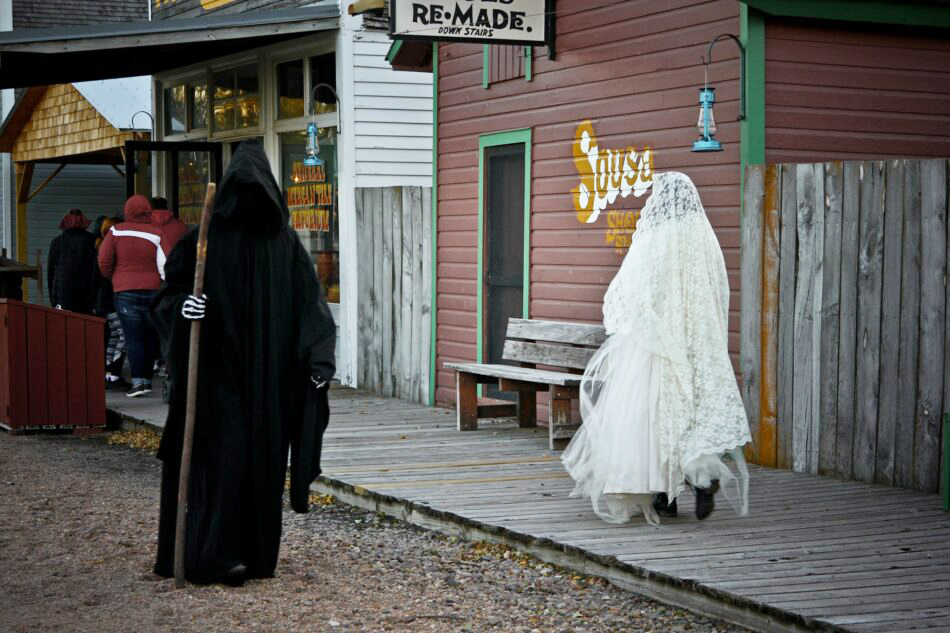 You never know what manner of costumed character you'll find at the annual Stuhr Museum All Hallows celebration in Grand Island. (Photo courtesy of Stuhr Museum of the Prairie Pioneer)