Adventure is in store for Columbus festival, hot air balloon regatta
Hot air balloon glows will illuminate the night sky at the 34th Annual Hot Air Balloon Regatta in Columbus.
The regatta kicks off on Friday, Oct. 6 with a night glow and continues with balloon races on Saturday, Oct. 7 and Sunday, Oct. 8. Twenty participants from surrounding states will attend.
The regatta is part of the 54th annual Columbus Day Festival on Oct. 7. Bring the family out for an arts and crafts fair, car show, 5K run and walk, scarecrow contest, quilt show, and more.
The events are sponsored by the Columbus Chamber of Commerce. For more information, call 620-429-1492 or e-mail columbuschamber@columbus-ks.com.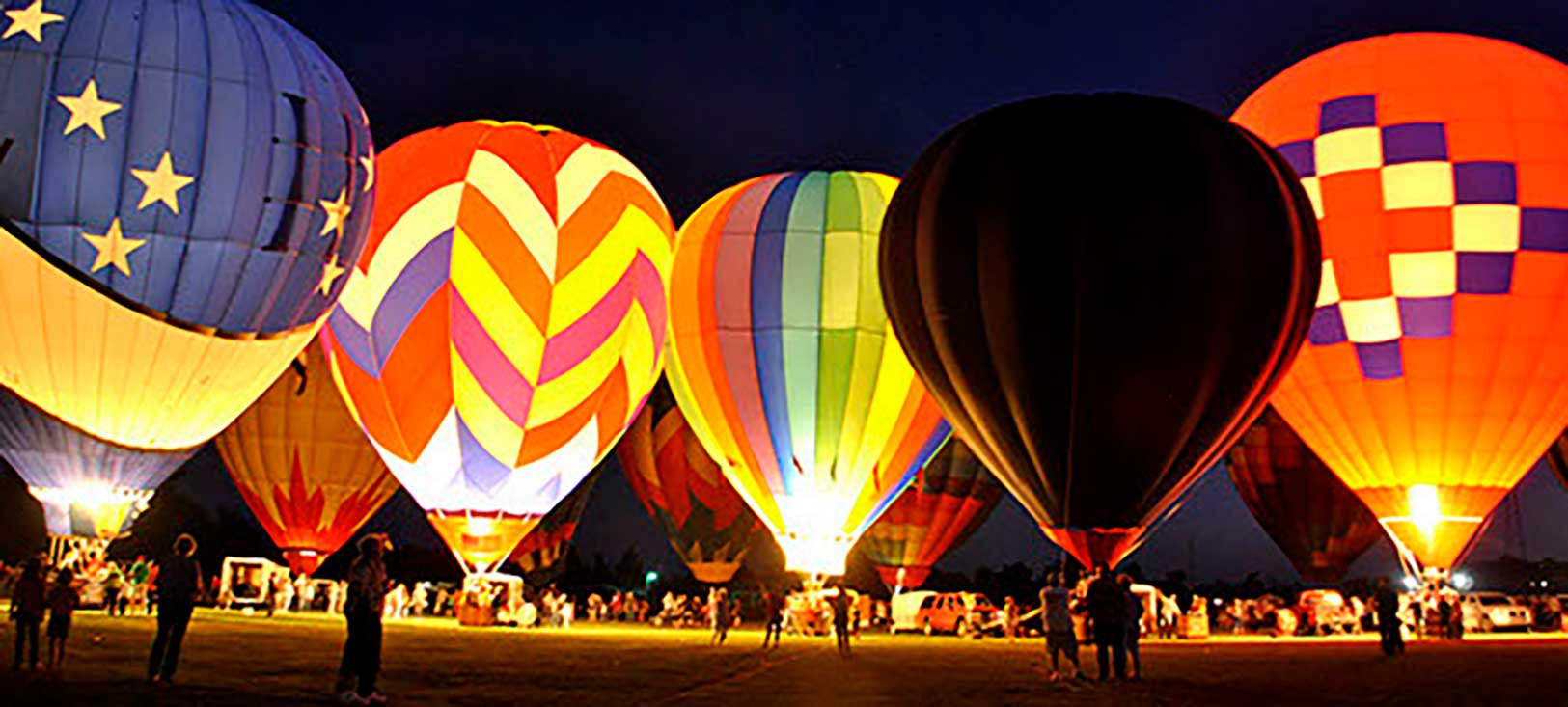 Balloon Glow
A balloon glow will signal the start of the 34th Annual Hot Air Balloon Regatta, Oct. 6-8 in Columbus, KS. The regatta is offered as part of the Columbus Day Festival. (Image courtesy of the Columbus Chamber of Commerce)