A day under the big top in Burlington
Give the kid in you a day under the big top when the Culpepper and Merriweather Circus comes to Burlington as part of the first Coffey County Fall Festival, Sept. 15-17.
The one-ring circus traverses the country for 32 weeks out of the year, performing in small towns and delighting audience members young and old alike with trapeze acts, unicycles, daredevils, performing animals, and more. Traditional carnival snack favorites such as cotton candy, peanuts and hot dogs will be for sale, and the circus also incudes pony rides, an inflatable slide, and a carousel moonbounce. Tickets for the carnival cost $15 at the door, or buy in advance for $12 apiece.
The carnival appears as part of the fall festival, now in its inaugural year. The festival will include a BBQ competition, rodeo, car show, and food and craft vendors.
The festival and circus will take place in Burlington's Kelley Park. For more information, call 620-364-8780.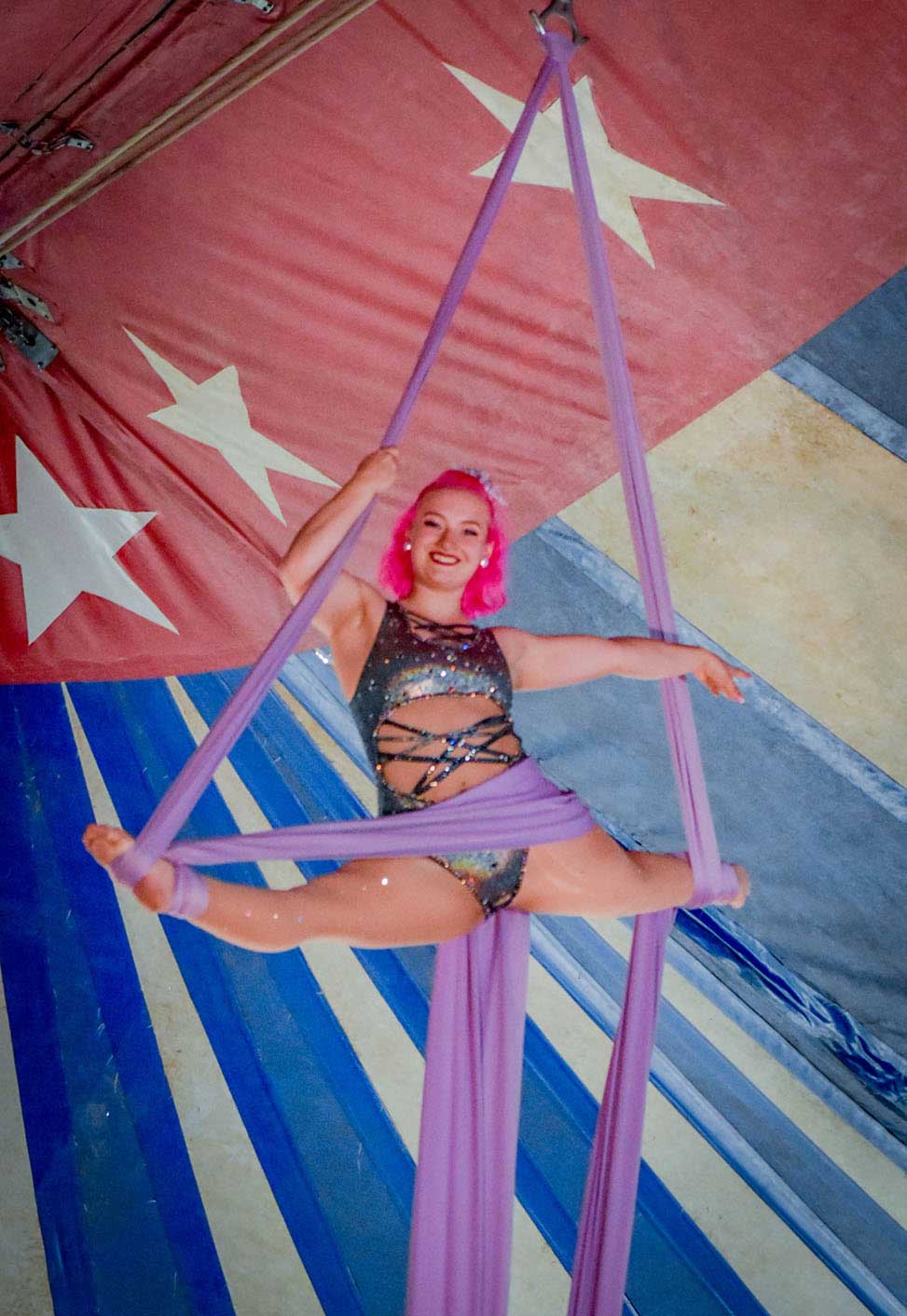 Culpepper and Merriweather Circus
The Culpepper and Merriweather Circus will feature high-flying fun when it comes to Burlington, Sept. 15-17. (Image courtesy of Lor Photography)