American dolls follow fashions and historical changes
You are in for some surprises if you think you know all about dolls. The following facts can help you be a doll detective. They can also help you from being ripped off and buying fakes and reproductions.
Historically, dolls weren't originally made for children but for religious rituals in ancient countries around the world. They were made of clay, stone, wood, bone, ivory and wax. However, by the 1590s, dolls were being made in European countries for royalty and the wealthy. They were carved of the native woods from those countries.
In Germany, clay dolls were being made in the 13th century. Wooden dolls were made from the 15th century. At that time, dolls for poor children in Germany and Holland were simply made crude, cheap, peg wooden dolls. Nativity scene displays in Italy featured elaborately costumed dolls.
Carved wooden dolls were made until the 19th century, when they were combined with other materials such as wax, leather and porcelain. The bodies were increasingly made of other materials such as leather, wax and porcelain. Dolls' brown glass eyes probably were used until the reign of Queen Victoria, whose eyes were blue.
In early 19th century America, popular china and bisque dolls came from Germany since they were sold cheaply. However, the average Americans made their own dolls from available materials such as rags, straw and cornhusks until the Civil War. There were even heads made of apples. They were given facial expressions on their faces by pinching the surface when the apples began to shrink.
Elegantly dressed fashion dolls made of bisque and porcelain became popular around the world and in America by the mid-19th century. During that time, they represented adults. Baby and child-like dolls didn't make an appearance until the 1850s. Boy dolls were a rarity. The personality doll became trendy.
The 1860s are considered the Golden Age for dolls. Dramatic changes were made in materials and even their action. Thomas Edison made a talking doll in the 1890s, and more than 500 were sold.
The first known American patent for a papier mache doll head was issued to Ludwig Greiner of Philadelphia during the 1860s. The doll had other uses than as a toy. In the hollow of her head, she smuggled morphine and quinine across the border during the Civil War.
Personality dolls became trendy after the Civil War — General Ulysses S. Grant and actress dolls among them.
Handmade rag dolls reflected the regions of their makers. Hundreds were made by Native Americans. They often depicted white settlers and were dressed in buckskin.
African-American dolls became popular after the Civil War. In the late 1890s, dolls depicting all races made their appearance in America and Europe.
Big changes were made in doll making in the 20th century with the invention of polymer and plastic. They were inexpensive to make and could be mass-produced and were durable. This opened up the adult collector market. The American Character Doll Co., founded in 1919, created a new concept of dolls. They were the first to produce and mass market rubber dolls. Among the most popular were "Tiny Tears" and "Sweet Sue."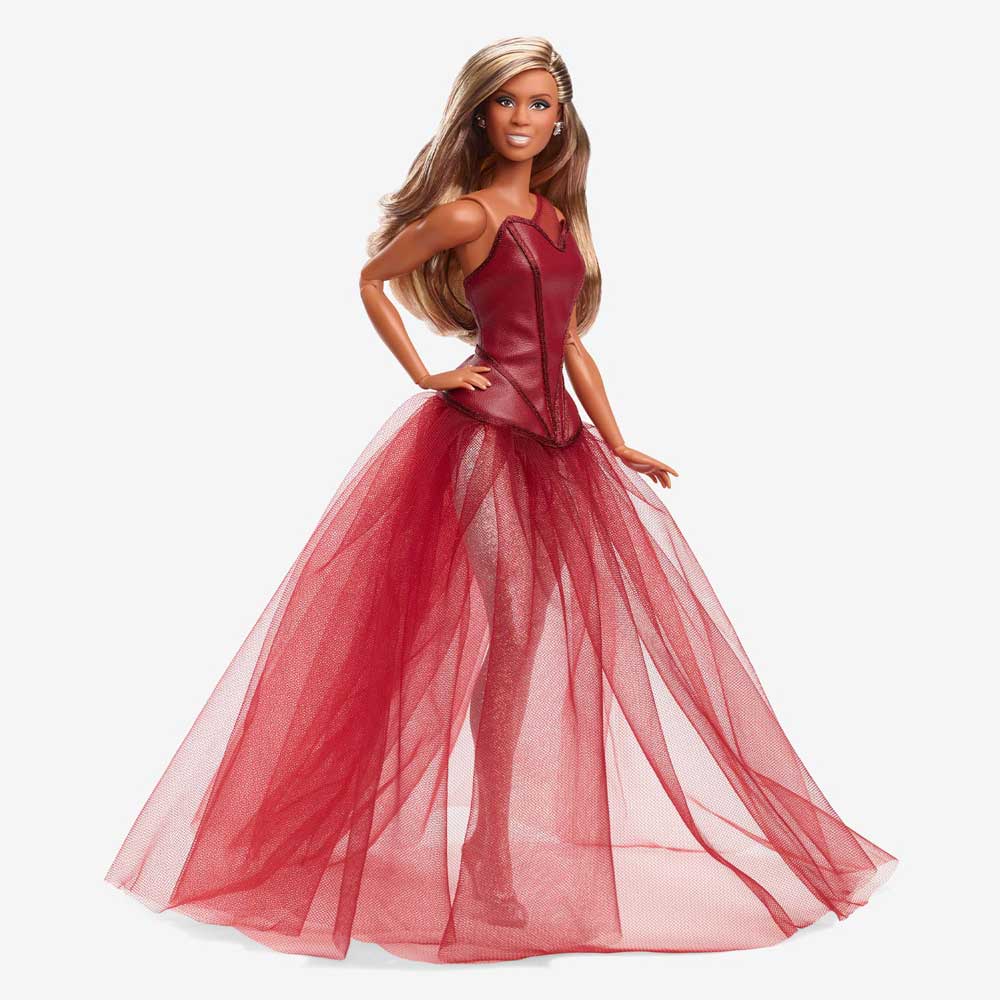 Transgender Barbie by Mattel
An In keeping with current trends, here's the latest from Mattel: Transgender Barbie. (photo provided by the author)
For children, celebrity and character dolls were a new possibility. Shirley Temple dolls were and still are collected along with Disney character dolls.Shirley Temple dolls were so popular that originals were faked and reproduced. The originals were made by the "Ideal" Doll Co." These days an original could sell to a collector for $650 or more.
The first Barbie doll created a whole new market for children and collectors in 1959. At the same time, action figures for boys entered the doll market. Also in 1959, Mattel created its Tribute Collection. It consisted of "celebrities and visionaries" whose "incredible contributions have helped and impact culture." Actress Lucille Ball was made in the actress category.
CLUES: Reproductions of early fashion dolls continue to find buyers. Authentic examples cost hundreds of dollars. However, the big doll news this year is Mattel's
introduction of the first transgender doll, designed after actress Laverne Cox, as part of the Barbie Tribute collection. The current price is $45.
Anne Gilbert has been self-syndicating the ANTIQUE DETECTIVE to such papers as the Chicago Sun-Times and the Miami Herald since 1983.
She has authored nine books on antiques, collectibles, and art and appeared on national TV.
She has done appraisals for museums and private individuals.